NBA
This Pelicans-Thunder Trend Is Jaw-Dropping!
OKC has been absolutely dominant against the spread on the road this season
By Dan Karpuc - Feb 13, 2020, 2:21pm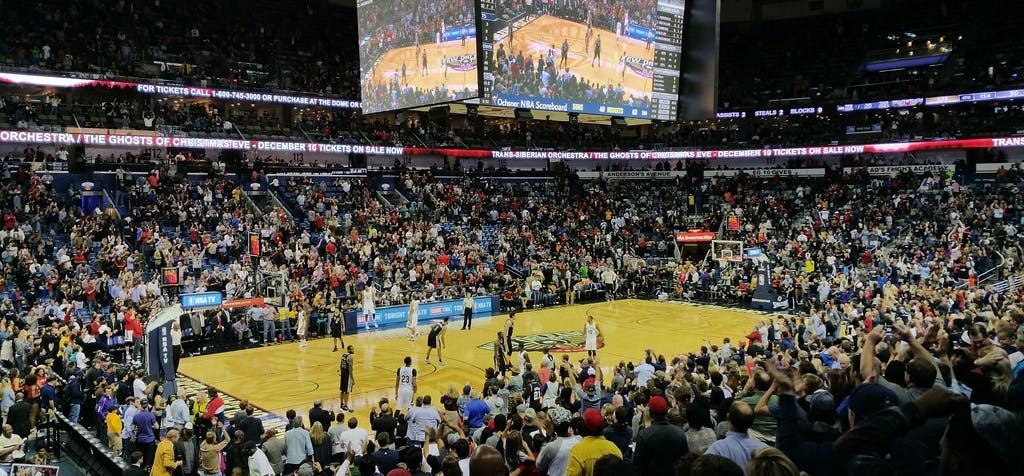 Thunder (32-22) at Pelicans (23-31)
Thursday 2/13/20, 8:05pm EST
TREND: Oklahoma City has won 12-straight road games against the spread and is an NBA-best 20-5 ATS on the road this season. 
STORYLINE: "The Pelicans rank fifth in the league in fast-break points per game while also playing at the third fastest pace. For the Thunder, this matchup will serve as a timely test after four straight games in which transition defense faltered. Rather than dropping back on defense on the flight of the ball, Thunder guards got caught picking up the ball at half court where the offense still has the advantage and it becomes difficult to contain defensively. On Tuesday, it will be a matter of not just sending players back after a shot but getting ahead of the play and moving on the flight of the ball.
'We're a team that we have to get set,' [Billy] Donovan said. 'For us it's about can we have, in a best-case scenario, five guys, where the ball handler is seeing everybody's chest? That's the goal, and I don't think that we've done a really good job, there's been some slippage in that area and something we keep talking about with the guys.'" - Paris Lawson, NBA.com (2/12/20)
QUICK-HITTER: New Orleans ranks third in the NBA in pace (103.74) while the Thunder rank 23rd (99.09). Therefore, the outcome of this game will likely be determined by which team controls the tempo. As Coach Donovan noted above, getting back and getting set in transition defense will be extremely important against the likes of Lonzo Ball, Jrue Holiday, Zion Williamson and company, especially if Brandon Ingram (questionable) also suits up. Nonetheless, OKC's road record against the spread is not only impressive, but it leads the NBA by a wide margin. Click the button below to find out if our model lists Chris Paul and the Thunder as the best bet in this matchup!