NBA
This Pacers-Bucks Trend Might Shock You!
The Bucks have fared will without the reigning MVP this season
By Dan Karpuc - Feb 12, 2020, 4:57am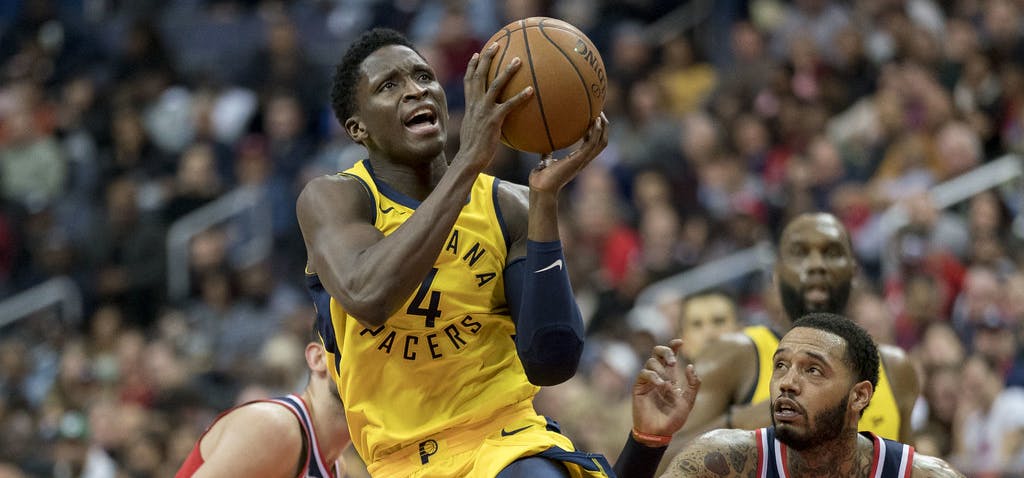 Bucks (46-7) at Pacers (31-23)
Wednesday 2/12/20, 7:35pm EST
VIEW LIVE ODDS

TREND: The Bucks have gone 4-0 (4-0 ATS) in the four games in which Giannis Antetokounmpo hasn't played this season.
STORYLINE: "The Bucks appear headed for one of the finest seasons in NBA history, with the aforementioned Warriors and the 1995-96 Bulls (72-10) the only teams in league annals to post at least 70 wins. With 17 of their final 29 games against teams presently with winning records, can the Bucks realistically reach such lofty heights?
Consider that their average margin of victory (12.5 points per game) is on target to set an NBA record. The mark currently is held by the 1971-72 Lakers, who won 69 games with an all-time best 12.28 point differential. The 95-96 Bulls had a 12.24 point differential, while the 15-16 Warriors posted a 10.76 margin. The Bucks also have scored at least 100 points in 77 consecutive games since Feb. 23 of last season, the eighth-longest streak in league history. By next week, they could be third on that list. They also didn't trail at any point in the last five minutes in any game during their 18-game winning streak from Nov. 10 through Dec. 14. Milwaukee's record-pace point differential also has provided more rest for the team's starters, most notably Antetokounmpo. He is playing just 30.9 minutes per game, his lowest figure since his rookie season and tied for 63rd in the league through Sunday. Middleton, at 29.5 minutes per night, was tied for 85th. Barring injuries, the Bucks should be rested and ready for the playoffs and a run at an NBA championship, while still being primed to polish off one of the finest regular seasons in NBA history." - Peter Botte, New York Post (2/11/20)
QUICK-HITTER: Giannis was already ruled out for this game, and so far, that hasn't exactly mattered for the high-powered Bucks. Khris Middleton and Eric Bledsoe should continue to lead the way for Milwaukee in this game, but can the Bucks take down a Pacers team that recently regained their health? Click the button below to unlock the best moneyline and spread bets!