NBA
OPINION: The Rockets Will Go Into Boston And Take Down The Celtics On Saturday
Boston opened as a slight home favorite, but don't count out Houston
By Gabriel Santiago - Feb 29, 2020, 3:27am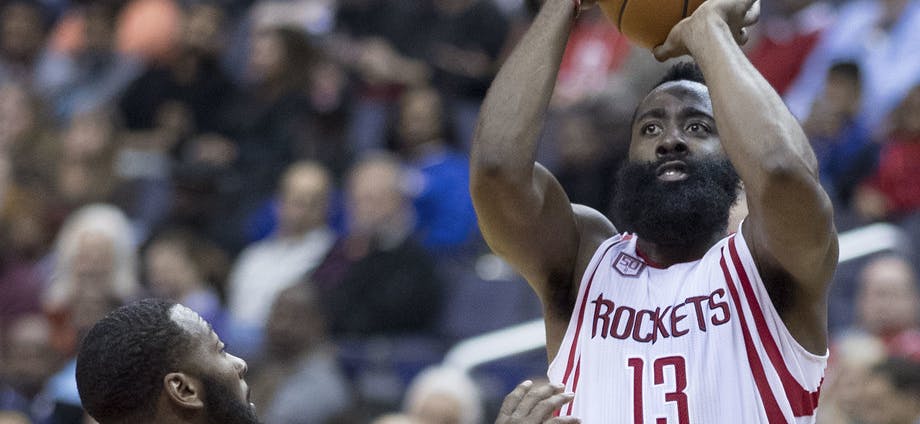 As we ambitiously approach the dog days of the marathon that is the NBA regular season, contenders & pretenders will begin to show their true colors. Teams will be tested time and again as the competition will prove arduous down the stretch for both East & West.
This Saturday, to better enjoy Leap Day (hey, an extra day of the year? Might as well pencil in a game between two premiere teams), there's a showdown in Beantown worth watching. For the public's viewing pleasure, the Rockets and Celtics will tip off on ABC at 8:30pm EST. Attention, bettors & fans alike; before you embark on your Saturday evening excursions, you might want to tune-in. Not only will this matchup provide elite NBA talent from opposite conferences, it may also supply favorable numbers for the cards. If playing this weekend, here are some specifics to consider. Although official numbers have not been set, keep in mind to:
Lean toward taking over on the final game point total. Both the Rockets & Celtics score points in a flurry and both are coming off a couple days rest.
Look for Houston to cover their end of the spread.Likely, the number will reflect Boston as the favorite; anything over (+4/-4) should do it.
As a prop bet,keep an eye on the predicted point total for James Harden; he seems to slow a little down against the Celtics. 
We absolutely should see an exquisitely-played basketball game this Saturday at the TD Garden in Boston. The Celtics & Rockets are a combined 79-37 this season and sit as the 3-seed (East) 4-seed (West) in their respective conferences. However, Boston is sitting rigidly while Houston is feeling the Thunder's fire nipping at their heels. According to FanDuel, The Rockets (+1600) maintain the fourth-best odds win the 2019-2020 NBA Championship while the Celtics (+2000) are right behind with the fifth-best odds.
Although Boston and Houston are each coming off wins, the Rockets have won five consecutive games: a streak that began earlier this month when these two same teams met in Space City (02/11/2020, BOS 105 HOU 111 F). But now Boston will have the luxury of hosting; expect the points to come in bunches. On the year,Houston is averaging 117.9 points per game, but have skyrocketed to 129.5 points per contest since the All-Star break. Meanwhile, the C's are averaging an impressive 116.8 points per game at home and have also increased their scoring rate post-break. If the total +/- is set less than 242, think about shooting high.
Yes, Houston is currently playing at a high level but still anticipate Boston to be favored; the Celts have a better record, are at home where they're 23-5, and are coming off rest after a western road trip in which they went 3-1 (only losing to the Lakers by a single bucket). With that said, the underdog Rockets will bring both their swagger and win streak to TD Garden. Expect a tightly-contested and entertaining matchup but look for the Rockets to keep the game close enough to beat the spread, and perhaps even win the game outright.
Pay close attention to James Harden's projected point total in this matchup. It is certainly hard to ignore his league-leading 35.2 points per game but understand that Harden has previously struggled against Boston. Over his career, he averages 22.5 points per contest when facing the Celtics (his third lowest mark against any team). The former Arizona State Sun Devil can be impossible to contain at times and will surely get his, but his projected point total may be inflated. The Celtics stand a good chance to keep The Beard under 30 points, which would improve their chances of beating the spread and winning the game straight-up.
Regardless of your angle on Saturday, this will be a dynamic matchup I'd not advise you miss; sit back and enjoy the show!
Unlock the best bets for this game and for the rest of the slate by clicking the button below!