NBA
3 Sleepers With Potential To Win NBA Rookie Of The Year
Zion Williamson is the large favorite, but others might be in better situations
By Sierra Kennedy - Sep 18, 2019, 5:44am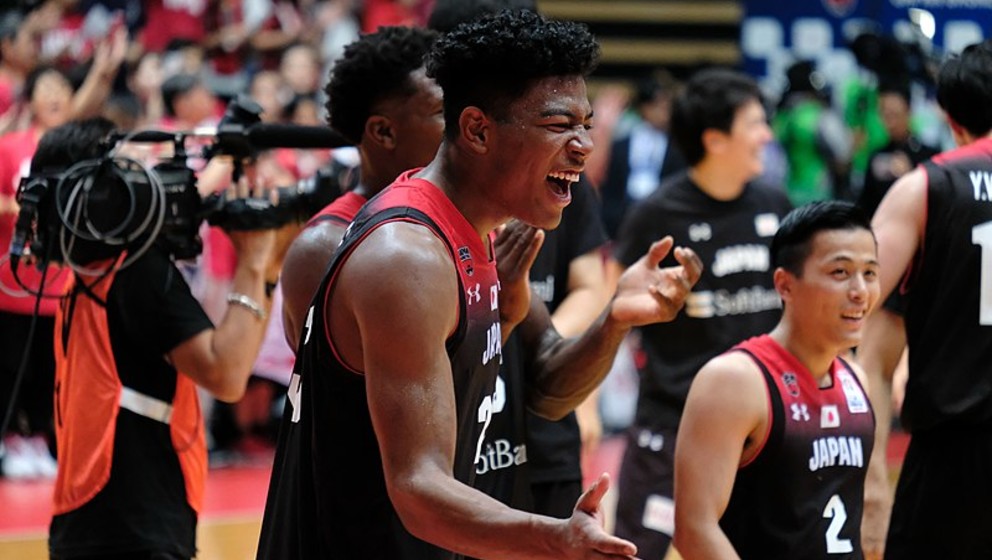 Zion Williamson is the favorite, but the following rookies will be in advantageous spots.
In total, 21 Rookie of the Year recipients have been drafted No. 1 overall.
There have only been ROY selections since 1953 that were outside of the top 10.
Michael Porter Jr., Darius Garland and Rui Hachimura should all see a lot of playing time and usage for their respective clubs this season.
Zion Williamson for NBA Rookie of the Year has been a perennial storyline ever since the New Orleans Pelicans selected the former Duke Blue Devil first overall in the 2019 Draft. After averaging 22.6 points and 8.9 rebounds with a 70.8 percent effective field goal percentage, Williamson's historic season at Duke deserved a No. 1 overall draft pick. 
No one can deny that the forward is worthy, but with -155 Rookie of the Year odds and a bevy of other talents, there are several other picks that are more attractive bets. In fact, several sportsbooks have reported that though the Pelicans player is the odds-on favorite, he is not the leader when it comes to ticket count. 
Let's take a look at a few sleepers. Keep in mind that "sleepers" for the purposes of this list are those that are outside the top-three in DraftKings' odds; meaning that more obvious choices like Williamson, R.J. Barrett (+375), and Ja Morant (+375) were intentionally left off.
Learn more about the different types of NBA bets that you will be able to place this season! 
Michael Porter Jr., Nuggets (+3000)
Porter Jr. was a first-round pick for the Denver Nuggets during the 2018 NBA Draft but missed his rookie season due to injury. Still, the second-year rookie was ranked as ESPN's No.1 high school basketball player in 2017. He also won the Naismith Trophy the same year. He played only a few games at Missouri as he worked around a serious back injury that also kept him out all of last season.
He would not be the first player to miss his rookie season and then make an impact. Both Ben Simmons and Blake Griffin had similar plights and went on to win a ROY trophy. Where Porter stands out is in his scoring potential, and he could add value to a team that was one step away from a Western Conference Finals appearance. The only concern here is that Denver has starters like Jamal Murray, Paul Millsap, Gary Harris, and Nikola Jokic that make it unclear how much play time the rookie would get. Porter could potentially beat out others for the small forward position, but all these factors combined make him a deep sleeper.
Darius Garland, Cavaliers (+1400)
Garland was the No. 5 pick by the Cleveland Cavaliers in the 2019 NBA Draft and is one of the more talented rookies in his draft class. While Garland only appeared in five games during his time with the Vanderbilt Commodores, it was enough to see the immense potential of the point guard. He hit 11-of-23 total 3-point attempts and had a 53.7 percent field goal percentage. Overall, Garland averaged 16.2 points, 3.8 rebounds, and 2.6 assists over five games. The Cavs already announced during the draft that they planned to utilize Garland alongside Collin Sexton, who averaged 16.7 points and 3.0 assists during his rookie season. Unlike other rookies, Garland should be a focal point of his offense and should take on a high-volume role.
Love DFS and want to give betting a try? Get a 50% deposit bonus up to $500 with your next deposit on DraftKings Sportsbook. Learn more!
Rui Hachimura, Wizards (+3000)
Many would consider Hachimura an even deeper sleeper than Garland. The two forwards (four out of the last five ROY winners have been a forward and/or guard) currently have the same odds at DraftKings, but Hachimura happens to play for one of the worst teams in the league. That could actually work in his favor because Rookie of the Year winners are often high draft picks for teams with the worst records. Playing for the Wizards also all but guarantees he will have plenty of playing time, as the team needs to bring more talent to the table. Bradley Beal could be traded, and John Wall could be out most of the season. Rebounding and passing are not his strong suits, but Hachimura will be helpful when it comes to scoring. 
At Gonzaga, he had a .591 field goal percentage and 7.4 field goals per game during the 2018-19 season. During the NBA Summer League, we saw Hachimura average 19.3 points and seven rebounds. He also was nominated for the NBA Summer League Second Team. Representing Japan in the FIBA World Cup, Hachimura averaged 18 points in two games with 6.5 rebounds, three assists, and 1.5 steals. Not surprisingly, we saw Hachimura's NBA ROY betting odds shift from +3500 pre-draft to the current +3000 after the summer wrapped up. 
Other Considerations With ROY Betting
One thing to keep in mind when finding value in NBA Rookie of the Year futures is that the award is not heavily dependent on team wins and losses. Again, this ties into winners typically being drafted by teams with lower win rates. One model has even shown that the ROY race can be handicapped by calculating points per game, rebounds per game, and assists per game combined. In the last 15 of 18 seasons, the rookie with the highest score has won the award. The main consideration when betting on Rookie of the Year is the contribution that the rookie brings to the team, and those with the most potential for playing time are usually the smarter bets.
Note: The advice above is the writer's opinion only and does not represent the stance or interest of BetQL in any way.