NBA
Evaluating Memphis' Post-Conley Odds
The Grizzlies are in full rebuild mode, but could have some upside this season
By Isaiah Rhodes - Sep 2, 2019, 3:27am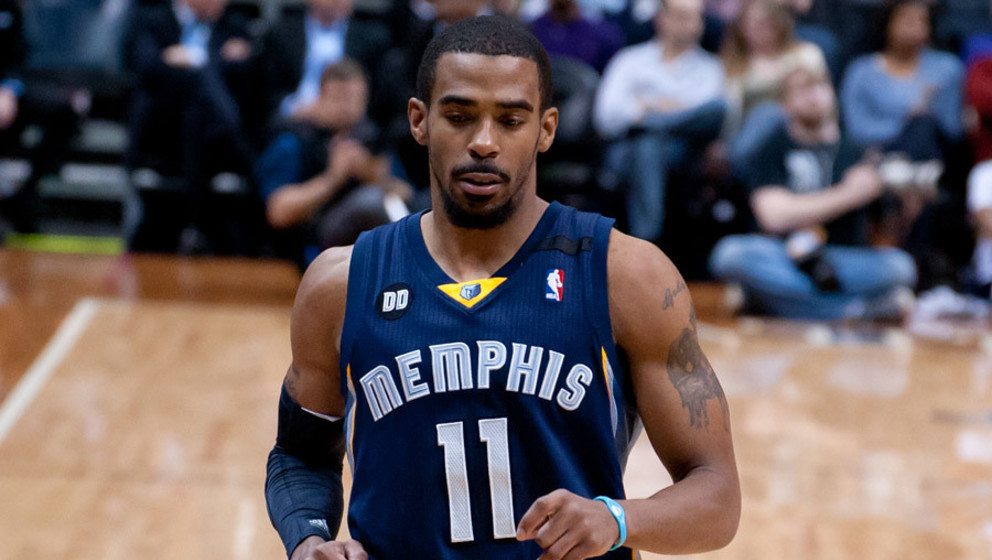 Jaren Jackson, Jr. and Jonas Valanciunas should be a formidable duo in the frontcourt.
Rookie point guard Ja Morant will lead the team after it shipped off Mike Conley Jr. in the offseason
While making the playoffs in the West seems like a stretch, this group has the potential to surpass its win total due to its core, veteran role players and unique defensive-first scheme.
A New Day 
The Memphis Grizzlies enter the 2019-20 season in full rebuild mode. After trading Mike Conley Jr. to the Utah Jazz in the offseason, the organization closed the book on the "Grit and Grind" Era, the most prosperous time in their 25-year history.
After being anchored by Conley, Marc Gasol and Zach Randolph and establishing a defensive identity behind the likes of Tony Allen, the franchise is ready to move forward. 
Jaren Jackson, Jr., the fourth overall pick in the 2018 NBA Draft, showed tremendous promise in his 58-game sample size. At 6'11 and 242 pounds, the stretch power forward out of Michigan State is best suited for today's pace-and-space style of play. Jackson Jr's 13.8 points per game in 56 starts garnered him an NBA First Team All-Rookie selection. He is the first rookie in NBA history to record 50 blocks, 50 steals, 50 three-pointers made and 50 assists while shooting 50 percent from the field.  
Learn more about NBA betting using BetQL's tools.  
While Jackson excelled, the Grizzlies struggled to find consistency and the writing was on the wall for a change. Trading franchise pillar Gasol to the Toronto Raptors for Delon Wright, Jonas Valanciunas, CJ Miles and a future second-round pick at the deadline continued the push toward a youth movement and gave Jackson Jr. free rein to show off his talents. 
A New Point Guard 
Finishing 12th in the West with 33 wins put the Grizzlies in the draft lottery, but their upper-tier odds were not great (a six percent chance of getting No. 1). Luck was on their side as they landed the number two pick and drafted Murray State phenom Ja Morant. The 6'3 point guard's explosiveness and playmaking potential have drawn comparisons to Russell Westbrook and De'Aaron Fox. That should bode well for a team that has struggled offensively and placed a heavier emphasis on the defensive end of the floor in recent memory.  
Last season, the Grizzlies ranked dead last in the NBA in pace. Even in their most prosperous seasons from 2010-2017, Memphis played at a snail's pace. Adding a player of Morant's caliber should only add infectious energy and excitement. As a sophomore, Morant averaged 24.5 points and 10.0 assists per game and he could be the dynamic offensive presence that the franchise has been searching for. 
The Grizzlies were unable to see Morant perform in Summer League, but his court vision should help maximize Valanciunas' impact. The talented center averaged 19.9 points, 10.7 rebounds, and 1.6 blocks in 19 games played. His performance in limited time landed him a three-year, $45 million contract extension with the team this offseason. 
A Mixed Roster
Unfortunately, Jackson Jr. and Valanciunas were not able to play together because Jackson Jr. was shut down during the latter part of the season due to a quad injury. Their presence alongside each other should pose a major threat to opposing defenses.
Veterans Kyle Anderson, Jae Crowder and Andre Iguodala should provide defensive grit and versatility while youngsters Dillon Brooks, Tyler Dorsey, De'Anthony Melton and Josh Jackson could all take a step forward in their development. Further, rookie Brandon Clarke should also have a major impact off the bench in the frontcourt. 
Memphis' Odds 
DraftKings lists the Grizzlies' win total at just 26.5 games this season and they have +1200 odds to make the playoffs in the stacked Western Conference. Although making the playoffs is a stretch at this point in their rebuild, they certainly have the potential to surpass their win total if Morant has an immediate impact and the health of their two starting big men remains in tact. 
If this becomes a new iteration of the "Grit and Grind" philosophy in Memphis, they will be playing under a defensive-first style, something that makes them stand out in the modern offensive-centric NBA. 
Note: The advice above represents the writer's personal view and does not reflect or represent BetQL's stance or interest in any way.