NBA
Lakers vs. Clippers: Trends And Preview
Everything you need to know about the marquee matchup on Christmas Day
By Dan Karpuc - Dec 25, 2019, 7:40pm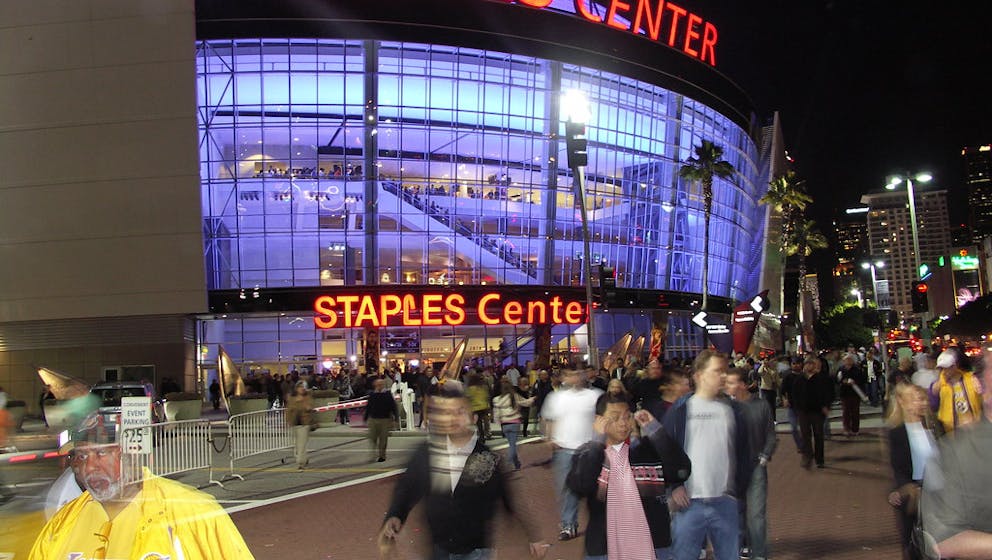 Clippers (22-10) at Lakers (24-6)
LAL -2, O/U 222.5, 8:05pm EST
The NBA's most-anticipated Christmas Day matchup will take place when the Los Angeles Clippers (22-10) take on the Los Angeles Lakers (24-6) at Staples Center. 
The Lakers are listed as slight favorites and the over/under is listed at 222.5 points. 
Projected Clippers starting lineup: PG Patrick Beverley, SG Paul George, SF Kawhi Leonard, PF Maurice Harkless, C Ivica Zubac
Projected Lakers starting lineup: PG LeBron James, SG Avery Bradley, SF Danny Green, PF Anthony Davis, C JaVale McGee
The Clippers have gone 17-14-1 ATS overall, but 2-5 SU and 3-4 ATS when listed as an underdog. The UNDER has gone 18-14 overall in their contests. 
The Lakers have gone 16-14 ATS overall and when listed as favorites, they've gone 21-5 SU and 14-12 ATS. The UNDER has gone 17-13 overall in their contests. 
The Clippers took down the Lakers 112-102 in their first meeting of the year (in the season-opener) and did so without Paul George, who was still rehabbing from offseason shoulder surgery at the time. Kawhi Leonard (30 points, six rebounds, five assists in 32 minutes) led the way in that contest while Lou Williams (21 points, five rebounds, seven assists in 37 minutes) and Montrezl Harrell (17 points, seven rebounds, four assists in 38 minutes) had stellar performances off the bench. Anthony Davis (25 points, nine rebounds, five assists in 37 minutes) and LeBron James (18 points, 10 rebounds, eight assists) guided the Lakers while Danny Green (28 points, seven rebounds in 32 minutes) had his best performance of the season. 
Lately, both teams have uncharacteristically struggled. The Clippers are 2-3 SU over their last five contests and have gone 2-3 ATS in that span. The Lakers have lost three-straight games and have gone 0-5 ATS over their last five contests. However, under the national spotlight on Christmas Day, this should be an exciting, high-level battle. 
The Clippers rank 5th in the NBA in points per game (115.7) and the Lakers rank 10th (112.3). However, the Clippers rank 11th in field goal percentage (46.3) and the Lakers rank 1st (48.4). With most of the attention being focused on James and Davis, who have historically gotten high-percentage looks with ease, the duo of JaVale McGee and Dwight Howard at the center position has also contributed to that mark. 
Three-point shooting has been a slight area of concern for both clubs. The Clippers rank 10th (36.3 percent) and the Lakers rank 18th (35.6 percent). Since both teams have found success without converting threes at a particularly high clip, there's seemingly still a lot of upside for both clubs, especially if they add shooting help at some point during the season. 
The Clippers rank 4th in rebounding (47.8 per game) while the Lakers rank 14th (45.5). While they can't compare size-wise to their opponents in this matchup, the Clippers are able to lean on Leonard and George, who are two of the best wing rebounders in the game. 
The Lakers rank 7th in assists (25.9 per game) while the Clippers rank 19th (23.3). When James rests, Rajon Rondo is able to provide an elite, veteran ball-handling presence. Meanwhile, Williams takes on a more scoring-oriented role for the Clippers, but has a proven ability to facilitate as well. 
Turnovers have been a slight issue for the Clippers, who rank 25th (16.2 per game), but the Lakers haven't fared much better in that regard (18th - 15.5 per contest). Like their three-point shooting, this hasn't exactly hurt either team, but it's something to note. 
Blocking shots has come easily for the Lakers, who rank 1st in the NBA with 7.1 swats per game. The aforementioned foursome of James, Davis, McGee and Howard has made converting high-percentage shots in the paint very difficult on their opponents. The Clippers rank 12th (5.1 per game). 
Both teams have been top 10 defensive clubs so far. The Lakers rank 6th in Defensive Rating and 4th in defensive scoring (104.9 points per game allowed) while the Clippers rank 8th in Defensive Rating and 14th in defensive scoring (108.6 points per game allowed). Those are important factors to consider when betting over or under the 222.5 point total.