NBA
Identifying An Early-Season NBA Betting Edge
Increased pace is going to be the next sweeping change across the Association
By Dan Karpuc - Oct 15, 2019, 2:41am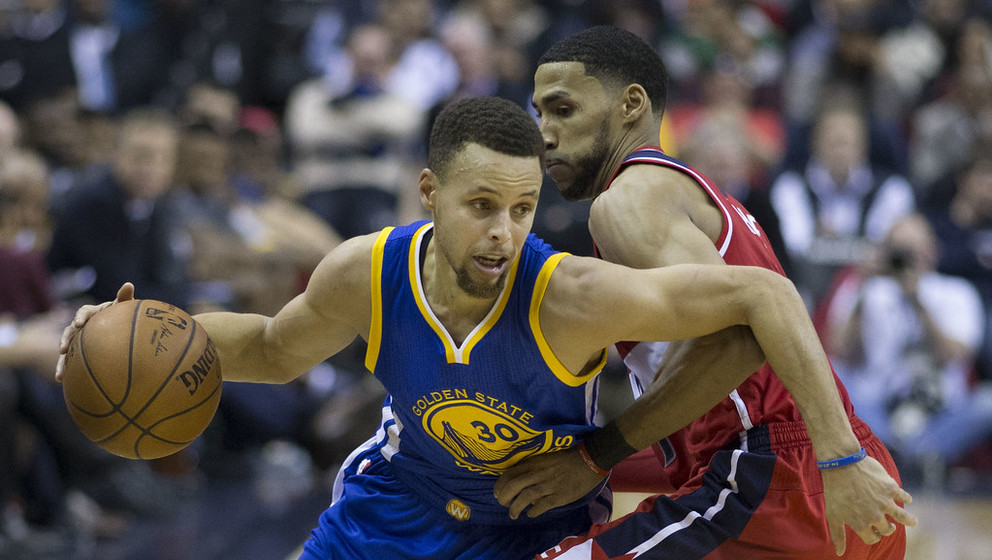 The formation of super teams and the three-point revolution have re-shaped the NBA, but pace is going to be a major focus moving forward. 
Last preseason, only three teams had a pace of 110.0 or higher. This preseason, nine teams do. 
Young teams like the Atlanta Hawks and New Orleans Pelicans are constructed to play in an up-tempo fashion and will do so, thus creating the possibility for high point totals early in the regular season.
Over the last decade and a half, we have seen a couple paradigm shifts in the NBA. 
With a few exceptions of dominant rebounding centers, almost every player in the league can knock down an open perimeter shot with consistency. Long gone are the one-through-five positions and we have moved away from confining players to one specific spot. Ben Simmons entered the NBA as a starter at "power forward" and is now a 6'11 "point guard", which essentially means he has high usage and handles the ball a ton for the Philadelphia 76ers. 
As seen in the playoffs for the last handful of seasons, positions don't matter anymore— matchups do. 
LeBron James singlehandedly forged the "super team" mantra while Stephen Curry singlehandedly sparked a long-range revolution. That's why the league's superstars continue to team up in free agency and why the modern-day NBA center looks a lot more like Meyers Leonard and a lot less like Eddie Curry. 
In an always-evolving league, both on and off the court, the NBA is sure to undergo another change sooner rather than later. Although it's currently being ignored, pace is the next untapped frontier that will undoubtedly become a major focus of consumers and bettors of the sport this season. So, let's get ahead of the curve. 
Learn more about the different types of NBA bets that you will be able to place this season! 
Pace In 2018-2019
Per NBA.com's Advanced Stats portal, the Atlanta Hawks (104.56), New Orleans Pelicans (103.89), Sacramento Kings (103.88), Los Angeles Lakers (103.60) and Milwaukee Bucks (103.57) ranked in the top five in terms of pace in the regular season last year. A total of 17 teams broke the century mark with a pace of 100.0 or faster, which was wild considering that four teams did so the year before and not a single team did so in the 2014-2015 season.
In the preseason, the only three teams (the Pelicans, Lakers and Hawks) that displayed paces of over 110.0 ended up in the top five and every team in the league (except for the Detroit Pistons and Phoenix Suns) recorded a pace of 100.0 or more. For comparison, in 2000, four total teams recorded a pace of 100.0 or more in the preseason. 
Love NBA DFS and want to give betting a try? Get a 50% deposit bonus up to $500 with your next deposit on DraftKings Sportsbook. Learn more!
Pace In 2019-2020
If this preseason is any indication, NBA games might look like tennis matches this year. An incredible nine teams have recorded a pace of 110.0 or higher and the slowest-paced team (the Thunder at 99.50) is essentially an outlier since they're going to feed Russell Westbrook and James Harden the ball in isolation situations all season long. 
The interconnectivity with pace, turnovers and fast break and/or high-percentage points is self-explanatory. That's why the Hawks were the worst defensive team in the NBA last season by many metrics and why they project to struggle in that regard again. But, as we will see with younger, athletic and lesser-skilled teams (most notably the Hawks and Pelicans), there are going to be some insane point totals due not only to what they'll be able to do offensively, but what they won't be able to do defensively.
Vegas and the betting public are going to pick up on this eventually, but it's smart to be armed with this information before the new year tips off. 
Early on, it will be a smart idea to hammer the over, especially when young teams with depth (like the Hawks) are playing. The oddsmakers will eventually take notice, but scoring should be at an all-time high across the league as teams continue to get deeper and more athletic. 
Don't miss out on any NBA action this season! Subscribe now and get full access to our algorithm's Best Bets all season long!