NBA
Deep Sleepers: 2019-2020 NBA Futures Edition
Don't bet the mortgage on these, but think about why they make sense
By Dan Karpuc - Aug 16, 2019, 9:33am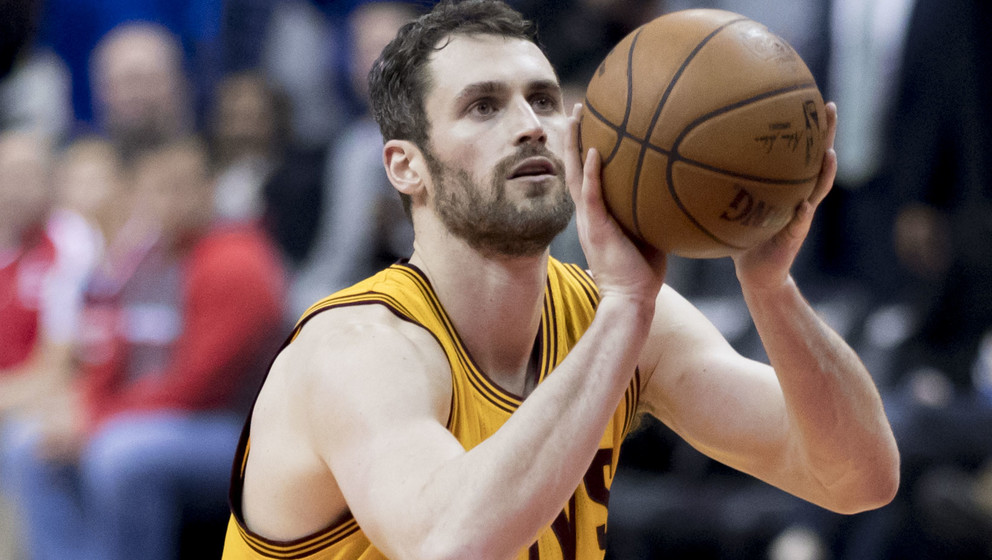 Hot takes below include: Rookie of the Year Rui Hachimura (+5000), MVP Kevin Love (+15000), Eastern Conference champion Atlanta Hawks (+6500) and NBA champion Portland Trail Blazers (+3500). Find out why each has the potential to actually happen.
This is undoubtedly the lull period of the year for any hoops fan out there. 
The Finals ended at the beginning of the summer. The NBA Draft followed and preceded an incredible free agency period filled with drama, intrigue and shock-value. 
Now that that's over, we are left with news of an occasional injury (prayers up for Boogie), a lot of speculation in the media over which new teammates will want to wring each other's necks first, watching workout videos and pro-am highlights and unfortunately being subjected to LeBron James' weekly announcement that he eats tacos for dinner on Tuesday. 
In other words, NBA fans really have no idea what to do right now. So, let's fire up the hot take machine and look at a few deep sleeper bets that could make you a nice bit of change if they hit. 
NBA Rookie of the Year
Rui Hachimura (Wizards PF, +5000)    
Despite earning a spot on the NBA Summer League Second Team, Hachimura is still tied with the 12th-best odds to win the 2019-2020 Rookie of the Year honor. He put up 19.3 points and 7.0 rebounds per game for the Washington Wizards in the 10-day Vegas tournament and should carve out a major role in Scott Brooks' rotation once the regular season rolls around. 
Since John Wall (Achilles) is slated to miss the entire upcoming season, Washington will lean heavily on Bradley Beal once again while emerging center Thomas Bryant should be in line for additional usage. However, there are simply no other proven scorers on this roster. Hachimura will have to compete for playing time with guys like Davis Bertens, Troy Brown Jr., Jemerrio Jones, Moritz Wagner and fellow rookie Admiral Schofield. 
Therefore, not only will his minutes most likely be secure, but the 9th overall pick should also garner a high amount of usage on the offensive end of the court, where he was arguably the most polished NBA prospect in this year's draft. Expect him to take advantage of the opportunity and, in turn, put up some noticeably-impressive numbers. 
Zion Williamson is the talk of the league, and rightfully so, but the New Orleans Pelicans have a deep roster with a lot of mouths to feed. He should be a victim of that when it comes to his individual upside, whereas Hachimura has a clear path to become a go-to scorer immediately. 
Eastern Conference Winners
Atlanta Hawks (+6500)
If you want to click away now, I understand.
If you're still with us, hear me out. 
The Eastern Conference is wide open now that the stars aligned out West. While the Milwaukee Bucks, Philadelphia 76ers, Boston Celtics and Indiana Pacers are all regarded as quality organizations, the Atlanta Hawks have a solid mix of young and veteran talent and are extremely deep. 
All things will flow through second-year point guard Trae Young and the team brought in veteran Evan Turner to spell him. Kevin Huerter showed signs of improvement over the course of last season and newcomers Allen Crabbe, Jabari Parker and Chandler Parsons along with rookies De'Andre Hunter and Cam Reddish and returning veteran DeAndre' Bembry all figure to be in the mix at the wing spots. John Collins looked like a future All-Star when he was healthy last season and should emerge as a nightly 20-10 threat this year. The team is also very deep at center, as Alex Len, newcomer Damian Jones and rookie Bruno Fernando should all play a role. 
Hawks coach Lloyd Pierce loves to push the pace, and with this deep roster, expect the Hawks to run the most up-tempo offense in the Association this season. That style of play might be enough to shock the NBA community and earn them a trip to the Finals, especially if Young and Collins both take the next step together. 
Are you an NFL fan? If so, check out our Odds Dashboard where you'll find the betting tools to help you dominate the 2019 season!
NBA MVP + Surprise Playoff Team
Kevin Love (+15000), Cleveland Cavaliers (+1300)
There's no denying that injuries have hampered Kevin Love's eventual legacy. Averaging 18.3 points and 11.3 rebounds in his career, Love's last three seasons in Cleveland have been marred by health issues. He's missed 22, 23 and 60 regular-season games respectively in that span. 
However, during his limited time on the court last season, he was the usual double-double machine we all grew accustomed to watching in Minnesota and alongside LeBron. In just 27.2 minutes per contest, he averaged 17.0 points and 10.9 boards on 38.5 percent shooting (36.1 percent from three). 
The five-time All-Star, Olympic gold medalist and NBA champion should be fully healthy heading into the new season and will be the focal point of Cleveland's offense. 
Larry Nance Jr., John Henson, Tristan Thompson and Ante Zizic will most likely be Love's main competition when it comes to playing time, and with the new NBA Lottery rules that disincentivize tanking and a wide-open East, there's no reason why the Cavaliers shouldn't try to win. 
Tied for the worst odds to make the playoffs, Cleveland is a perfect sleeper option with upside. Cedi Osman showed flashes of promise last season, as did Collin Sexton. Veterans Matthew Dellavedova and Jordan Clarkson should play a role off the bench once again. First-round draft picks Darius Garland, Kevin Porter Jr. and Dylan Windler should all be thrust into legitimate minutes right away as well. 
At +1300 to make the playoffs, there's no reason to assume that this team can't capture the 8th seed if Love remains healthy. 
If that happens, it'll most likely be due to Love's impact, which is why he'd undoubtedly receive attention from MVP voters.  
Since most top Western Conference clubs feature more than one superstar now and since teams have had a full offseason to scout Giannis Antetkounmpo's tendencies and weaknesses, the MVP might feature just as much parity as the championship outlook does.
Speaking of that… 
NBA Champions
Portland Trail Blazers (+3500)
The Western Conference will be a battle of attrition this season. 
When it's all said and done, the eight playoff teams might be separated by a handful of games as there will be a marquee matchup almost every night based on the newfound parity. 
The Portland Trail Blazers are a member of that conference and even though they have the 11th-best odds at winning the Larry O'Brien Trophy, they have all the main pieces in place to make it happen. 
Damian Lillard and C.J. McCollum are now arguably the best guard duo in the NBA (since Klay Thompson is injured). They traded for Hassan Whiteside while Jusuf Nurkic recovers from his injury. They also re-signed Rodney Hood, drafted Nassir Little and brought in Kent Bazemore, Mario Hezonja, Anthony Tolliver, Skal Labissiere and Pau Gasol. Further, they'll rely on backcourt depth from Anfernee Simons and Gary Trent Jr. after both players spent years developing in their system. Talented big man Zach Collins should also play a major role off the bench for Terry Stotts' club. 
Overall, while other squads like the Nuggets, for example, have more depth than Portland, the Blazers' ability to take over the game in different ways should serve them well. They could take over in the backcourt (Lillard, McCollum) or the frontcourt (Nurkic, Whiteside) while also remaining a threat from behind the arc or on the wing (Tolliver, Hezonja, Bazemore, Hood). Coach Scotts' motion-flow offense is the perfect complement for this roster and if they maintain their health, they should absolutely contend for the title. 
Note: This advice and these opinions do not represent BetQL's stance or interest in any way.