NBA
Clippers Host Rockets In Elite Friday Night Clash
Paul George and Kawhi Leonard will welcome James Harden and Russell Westbrook to Staples Center
By Dan Karpuc - Nov 22, 2019, 3:45am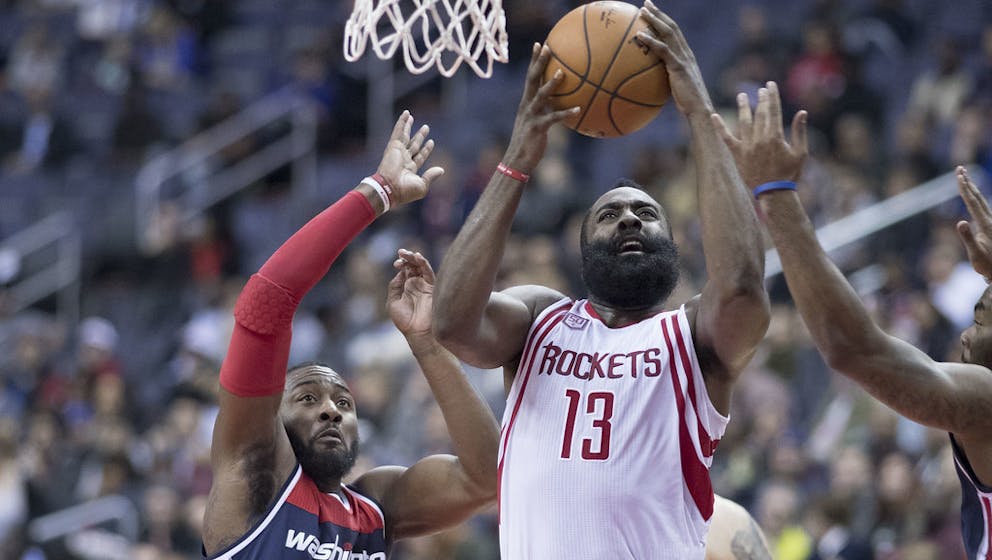 Rockets (11-4) at Clippers (10-5)
LAC -4.5, O/U 226.5, Friday, 10:35pm EST 
Two of the Western Conference's top teams will square off on Friday night as the Houston Rockets (11-4, 8-7 ATS) travel to Staples Center to take on the Los Angeles Clippers (10-5, 5-5 ATS). 
The Clippers opened as 4.5-point favorites and the over/under opened at 226.5. 
The over has gone 10-20 (33.3 percent) combined in the teams' 30 games (5-10 for both squads). 
Paul George and Kawhi Leonard took the court together for the first time in LA's 107-104 victory over the Boston Celtics on Wednesday night. Since there's no back-to-back surrounding this contest, both are fully expected to play. 
The Rockets are one of the hottest teams in the NBA and have won eight of their last nine contests outright (7-2 ATS in that span). 
James Harden dropped 47 points as the Rockets defeated the Clippers 102-93 back on November 13th, but George wasn't healthy yet and therefore the new-look LA squad wasn't in tact.
Clippers
Last time the Clippers took the court, we finally got a glimpse at what their regular rotation will look like. Leonard, George, Patrick Beverley, Mo Harkless and Ivica Zubac started while Montrezl Harrell, Lou Williams, JaMychal Green and Rodney McGruder came off the bench. While Harrell and Williams were not starters by name, they played 31 and 37 minutes, respectively, which is an indication that coach Doc Rivers will play a Beverley-Williams-Leonard-George-Harrell lineup to close games and in tight situations. 
Looking for a new sportsbook or want to take advantage of a sweet deal? DraftKings is offering a special promotion for BetQL users. Claim it and enjoy some risk-free bets!
Because they check in midway through the first quarter, Williams and Harrell have feasted on opposing teams' second units and they are crucial to the Clippers' success this season since they are two proven contributors who can pick up the slack when George and/or Leonard gets some rest on the bench. Since the Rockets are perhaps the most star-driven team in the NBA, their second unit might have their hands full in this contest. The last time they played, George wasn't healthy yet and Harrell went 2-of-12 from the floor for just four points. That most likely won't happen again. 
Rockets 
Summing up what the Rockets do offensively is pretty simple: they give the ball to James Harden. The former MVP is currently averaging an insane 38.4 points, 5.8 rebounds and 7.5 assists in 36.7 minutes per game. Co-star Russell Westbrook has deferred to Harden so far, but has still put up 21.8 points, 7.9 boards and 6.9 assists in 33.2 minutes per contest. Clint Capela has stepped up his game on the glass lately and now averages 13.9 points and 13.7 rebounds in 30.9 minutes. Their assortment of role players alongside Harden, Westbrook and Capela have produced within Mike D'Antoni's perimeter-centric offensive system and the Rockets rank third in the NBA, averaging 117.9 points per contest. They also rank in the middle of the pack (15th) in defensive rating while the Clippers rank 9th in that regard. 
Find out which team the pros are betting on by utilizing BetQL's Sharp Picks Dashboard!
Last time these two teams met, the Clippers (like every other team) had no answer for Harden and his incredible isolation skills. With Beverley, George and Leonard all in store for 30-plus minutes, Coach Rivers will most likely mix and match in an attempt to find some kind of answer. Since Leonard and George are regarded as perhaps the best two-way players in the NBA, there's a chance that they could both be tasked with checking Harden. 
Prediction
BetQL's NBA model favors one team ATS and SU. Find out who that is!