NBA
Trends To Know Before Betting On The Bucks/Lakers Game
Giannis and the Bucks will play host to LeBron and the Lakers in a battle between the NBA's top teams
By Dan Karpuc - Dec 19, 2019, 4:08am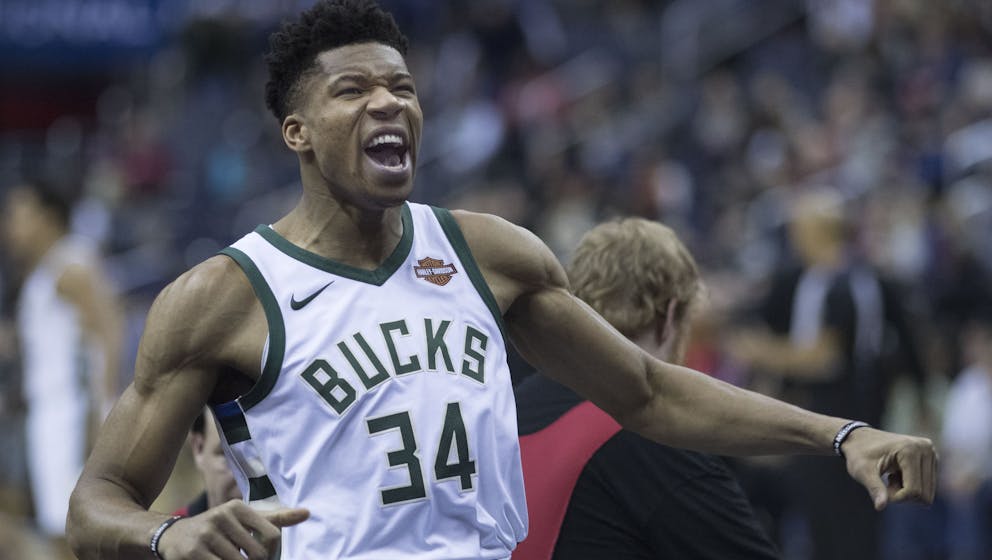 Lakers (24-4) at Bucks (24-4)
Wednesday 12/19, 8:05pm EST
The teams with the two best records in the NBA will square off when Milwaukee Bucks (24-4) host the Los Angeles Lakers (24-4) on Wednesday night. 
Kyle Kuzma (ankle) has already been ruled out for his fifth-consecutive game and Anthony Davis (ankle) is questionable and will likely be a game-time call. It'll be essential to monitor his status before betting on this game. Meanwhile, starting Bucks point guard Eric Bledsoe (fibula) will also miss this game.
Playing without both Kuzma and Davis last time out, LeBron James and the Lakers lost 105-102 to the Indiana Pacers on the road. LA has gone 16-12 ATS overall and the over has gone 12-16 in their contests.
The Bucks are coming off a 120-116 loss to the Dallas Mavericks, have gone 15-13 ATS and the over has gone 16-12 in their contests. 
Milwaukee has gone 13-2 (8-7 ATS) at home this season while the Lakers have gone 14-2 (8-8 ATS) on the road. 
In their last 29 games immediately after one or more losses in a row, the Bucks have gone 21-8 ATS. In their last 24 games immediately following an upset loss as a favorite, Milwaukee has gone 18-6 ATS and in their last 21 games in that scenario, they've gone 19-2 SU. 
The Lakers are 14-1 SU against teams who attempt 18 or more three-point shots per game this season (on the road) and are 11-1 against good offensive teams (that score 106-plus points) on the road this season. 
Directly after winning four of their last five games, the Lakers have gone 10-1 against the first-half spread this year.
Giannis Antetonounmpo (31.7 points, 12.8 rebounds, 5.3 assists in 31.2 minutes per game) has been operating at an MVP level once again and is the current favorite to win the award. He has led a prolific Bucks offense that leads the NBA in scoring (121.0 points) and scoring differential (+12.9). 
LeBron James (25.9 points, 7.4 rebounds, 10.6 assists in 34.7 minutes per game) looks rejuvenated alongside Davis (27.4 points, 9.3 rebounds, 3.3 assists in 34.7 minutes per game) and the two are arguably the most dangerous duo in the Association. With their supporting cast, the Lakers rank 8th in the NBA in scoring (112.9) and own the second-best scoring differential mark (+9.0). 
For what it's worth, LeBron's teams have gone 14-4 against Giannis' in 18 career meetings between the superstars. 
BetQL's NBA Model labels best bets against the spread, on the moneyline and on the total in this matchup. Find out what they are!