NBA
NBA Best Bets Of The Day: 2/3/20 (PREMIUM)
The Timberwolves-Kings game is popping in our model
By Dan Karpuc - Feb 3, 2020, 7:21pm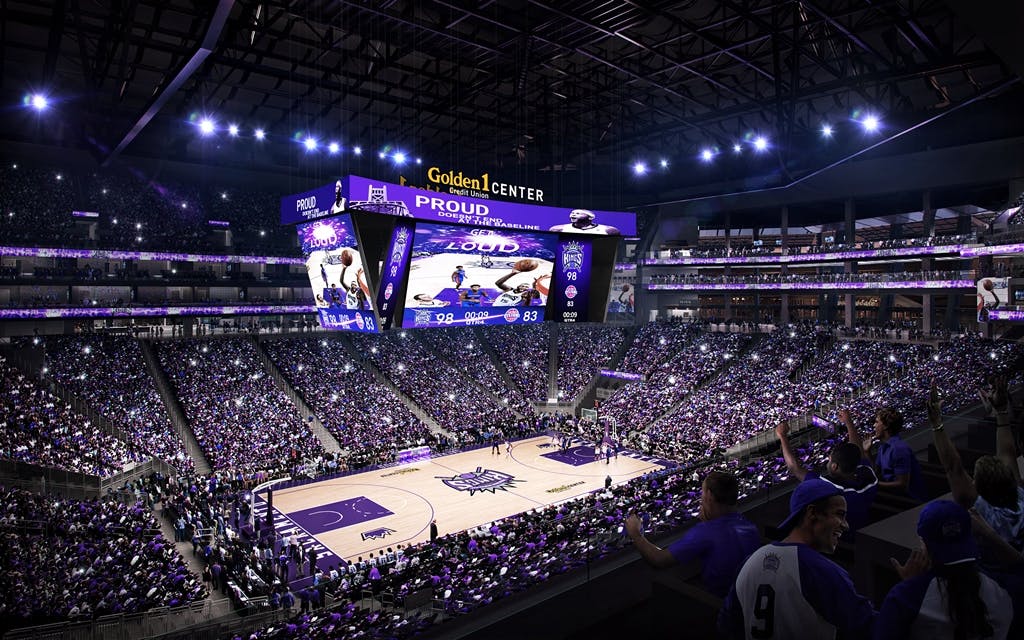 Timberwolves (15-33) at Kings (18-31)
Monday 2/3/20, 10:05pm EST
VIEW GAME PAGE: LIVE ODDS & MORE!
Tonight, the Sacramento Kings (18-31) host the Minnesota Timberwolves (15-33) in a clash of Western Conference bottom-dwellers. 
As of Monday afternoon, the Kings are listed as 1.5-point favorites while the over/under is listed at 226.5 points. 
Per our model, Sacramento is one of the top plays on tonight's slate. Their -120 moneyline is listed as a ⭐⭐⭐⭐⭐ (max-value) bet and they're listed as a ⭐⭐⭐⭐⭐ spread bet as well. 
The UNDER is also labeled as a ⭐⭐⭐⭐⭐ bet. 
Our model projects a 113.5-109 Kings victory and although Minnesota's starters have an A- rating compared to Sacramento's D+ designation, the Kings' B- defense trumps the Timberwolves' D+ mark, as does Sacramento's C- offensive grade (compared to Minny: D+).
Trends To Know
Think back to November 27th. A lot has happened since then, right? That's the last time that the Minnesota Timberwolves have won a game with Karl-Anthony Towns on the court. Although he missed time with a knee injury, this T-Wolves team is currently in a nose-dive with or without him on the floor. As a result, the Kings are an appealing option tonight, as indicated by the following trends and facts: 
Minnesota is on a five-game losing streak (1-4 ATS). While it's important to note that the Kings have been abysmal at home lately (0-5 SU, 0-4-1 ATS in their last five), it's been increasingly clear that KAT, Andrew Wiggins and the mixture of young talent simply hasn't meshed. 
The T-Wolves are 7-23 SU against up-tempo teams (that average 88 or more shots per game) and 8-25 against good offensive teams (that score 106-plus points per contest). The Kings attempt 88.1 shots per game and have put up 107.4 points per contest this season. 
Here are tonight's projected lineups: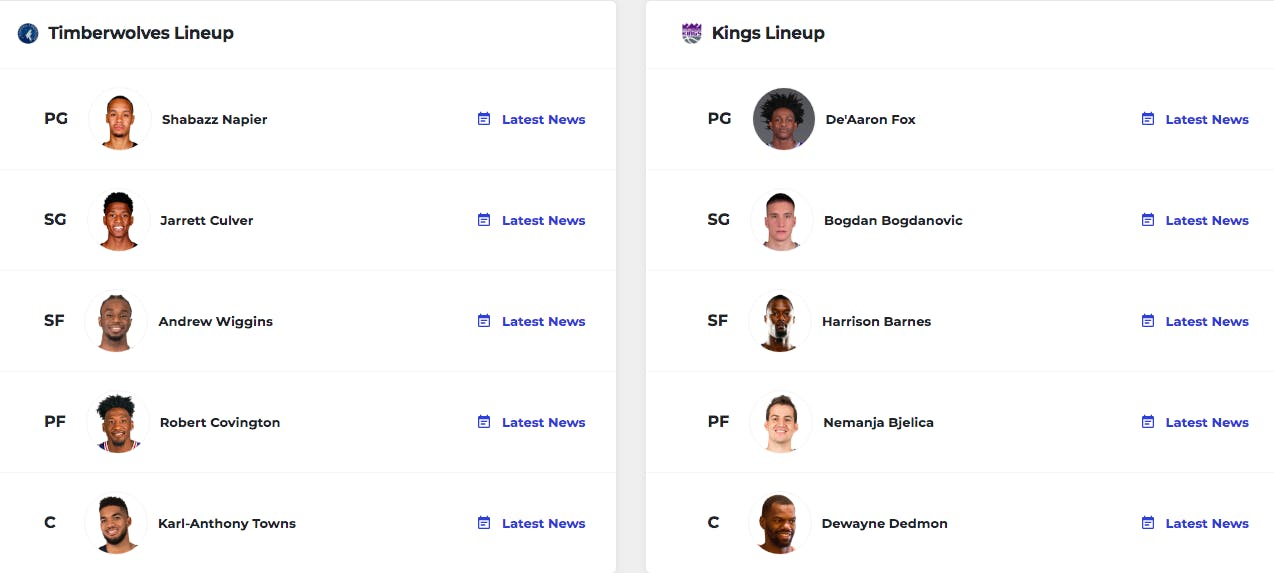 X-Factor
With the exception of Towns, who clearly owns a matchup advantage over Dewayne Dedmon and Harry Giles (who will likely back up Dedmon with Marvin Bagley III out and Richaun Holmes doubtful), you can make the argument that the Kings match up better against the Wolves than vice versa. Plus, since Buddy Hield has moved to the bench despite the fact that he's putting up 20.3 points per game, the Kings' second unit should be able to score at will. Back on January 27th, Hield dropped 42 points in 38 minutes and converted 14-of-24 field goal attempts (9-of-14 from three) in a 133-129 overtime win in Minnesota. While those numbers were inflated by the extra time and generally aren't sustainable due to the fact that he caught fire, the Wolves simply didn't have an answer for him. That will likely be the case again in this contest and Hield should continue to soak up a ton of usage, even if he's coming off the pine.
Advanced Stat Of The Day
The Timberwolves rank 7th in the NBA in Pace (103.22) while the Kings rank 25th (98.64). Since the two teams play a radically-different style of ball, our model's 222-point projection (4.5 less than the consensus total) is somewhat contingent upon Sacramento's ability to control the pace of the game in front of their home crowd. Even if that isn't the case, neither team is exactly an offensive powerhouse, thus making the UNDER a more realistic outcome than the OVER.  
Stay tuned for more premium content like this coming soon! CLICK HERE for exclusive sportsbook offers!