NBA
Advanced Insight: Hawks vs. Hornets
Based on our model's best bets and early sharp data, the Hawks look like a strong team to back tonight
By Dan Karpuc - Mar 9, 2020, 3:20pm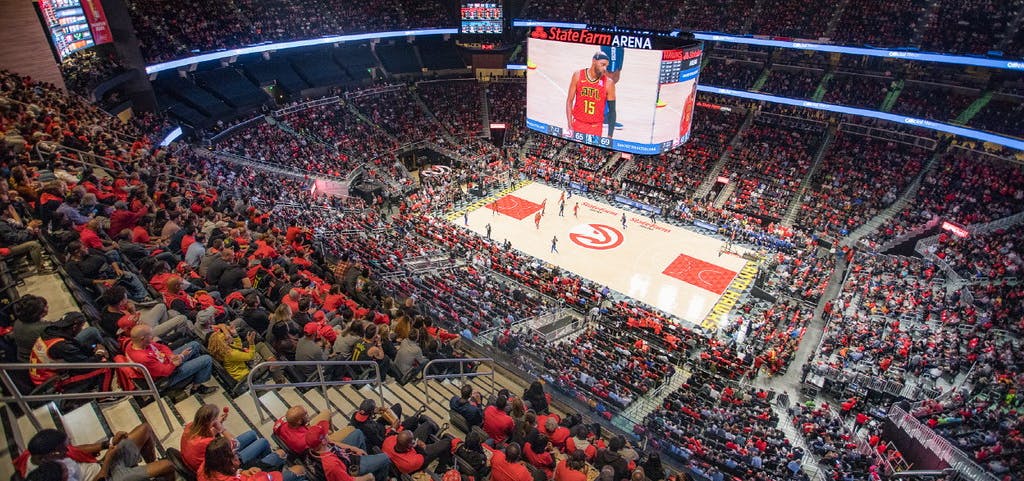 An interesting three-game NBA slate is on tap tonight. First, the Atlanta Hawks host the Charlotte Hornets at 7:30pm EST. Then, the Milwaukee Bucks travel to take on the Denver Nuggets without Giannis Antetokounmpo at 9:00pm EST, the same time that the Utah Jazz will host the Toronto Raptors. 
The Hawks (-4, -185) are listed as a ⭐⭐⭐⭐⭐ bet against the spread and a ⭐⭐⭐⭐⭐ bet on the moneyline against the Hornets. 
There's been early sharp action on Atlanta ATS, as 46% of tickets have been wagered on the Hawks (-4), but 72% of the total money has (a 26% Pro Edge).
Our model projects the Hawks as six-point favorites, not four-point favorites, which is why the five-star value is listed as of Monday morning. Keep in mind that if the line creeps towards the -6 mark, our star rating will change to indicate less of a value.
Our model also projects Atlanta to win this game outright. Listed as a -185 consensus favorite, our model lists the Hawks as a -297 favorite, a 112-point difference. Like the spread, if the line creeps towards that -297 mark, our star value will adjust to indicate less of a value.
The Hawks have gone 13-19 overall and 19-12 ATS at home with a -2.9 average point differential (25th in the NBA) at home compared to 6-17 overall and 9-24 ATS on the road with a -13.3 average point differential (worst). Therefore, while they've gone six games below .500 from a traditional win-loss perspective, they've been engaged in a lot of close games, which has allowed them to cover at a high rate.
The Hornets have gone 12-20 overall and 16-15 ATS on the road with a -8.8 average point differential (third-worst) compared to 10-21 overall and 16-15 ATS at home with a -5.3 average point differential (third-worst). Translation: they're a bad team that's predictable.
The Hawks average 111.0 points per game (17th) and the Hornets average 102.2 (worst - 3.0 points behind the New York Knicks who rank 29th). 
The young Hawks duo of Trae Young (29.4 points, 4.3 rebounds, 9.2 assists in 35.2 minutes over 58 games) and John Collins (21.4 points, 10.0 rebounds in 32.7 minutes over 39 games) is formidable when healthy. Meanwhile, it'd be easy to make the argument that from a talent perspective alone, the Hornets are the worst team in the entire NBA. Devonte' Graham (17.8 points, 7.5 assists in 34.9 minutes over 61 games) and Terry Rozier (17.6 points, 4.4 assists in 34.2 minutes over 62 games) lead the team in scoring and have been the two leading facilitators, but both have been inefficient.
Check out our FULL GAME PAGE for lineups, injuries, trends, team schedules and more! To unlock all of our model's best bets on tonight's slate, click the button below!