NBA
2019-2020 NBA Betting Preview: Lakers
They've had quite the transformative offseason
By Luke Kasdan - Jul 24, 2019, 5:38am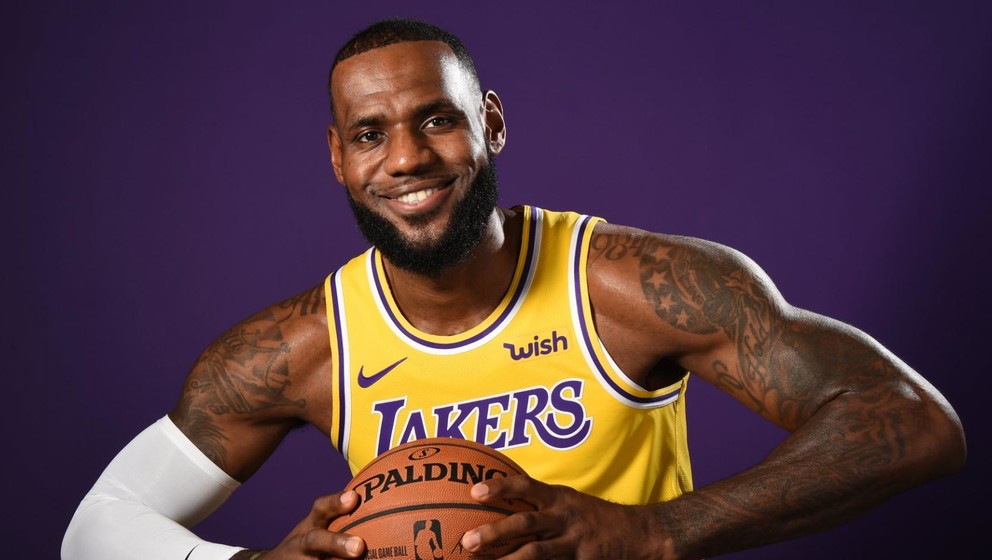 The Los Angeles Lakers had one of the most active offseasons in the NBA. They altered their front office after Magic Johnson shockingly resigned. They now have a new coaching staff led by Frank Vogel and assistant Jason Kidd. Most importantly, they pulled off a blockbuster trade that sent Lonzo Ball, Brandon Ingram, Josh Hart and an absurd amount of draft capital to the New Orleans Pelicans in exchange for Anthony Davis. 
While the Lakers were unable to land a third superstar to add to Davis and Lebron James, they were able to build a roster with a significant amount of depth and complementary pieces.
On the strength of an exciting offseason, marquee names and brand cachet, the Lakers have been given +425 odds (DraftKings Sportsbook) to win the 2019-20 NBA championship, which calculates to an implied probability of 19 percent. To see any value in those numbers you would have to view the Lakers' chances of winning the title at more than twenty percent (and ideally higher given the opportunity cost of tying up a portion of your bankroll for the next ten months). 
The Lakers should be better than last season. But how much better is up for debate.
The New Squad
There was a lot of willful optimism revolving around the Lakers at this time last year, but the season that followed was a disaster in nearly every regard as they missed the playoffs for the sixth-consecutive season. Due to injury and load management, Lebron James played in just 55 contests (the lowest mark of his career) and personally missed the playoffs for the first time since 2005. Injuries and trade rumors plagued King James' supporting cast and they weren't able to complete the Davis trade before the in-season deadline. The front office seemed to be in shambles.
This year's squad has a ton of potential. With the return of Kentavious Caldwell-Pope and free agent signings of Danny Green and Avery Bradley, the Lakers loaded up on three-and-d wings who should be able to space the floor and knock down open shots while allowing Davis and James to dominate the ball. Green, in particular, has been an elite three-point shooter. Last season, he knocked down 45.5 percent of his three-point attempts in the regular-season and converted 47.4 percent of his catch-and-shoot attempts from beyond the arc.
In addition to their collection of wings, the Lakers added shooting to space the floor with the signing of back-up point guard Quinn Cook (41.8 percent from beyond the arc in his career) and DeMarcus Cousins who hit over 35 percent of his three pointers in the two seasons before last year's 27.4 percent mark. When at full strength, this team has one of the highest ceilings in the NBA and might have an edge over their Staples Center co-tennant Los Angeles Clippers who, despite assembling perhaps the best perimeter defensive in history, did nothing to improve their weak interior defense from a talent perspective. 
With reports that James will be initiating the offense, LA's closing lineup looks to be James, Green, Cardwell-Pope or Bradley, Kyle Kuzma and Davis, a group that can conceivably switch 1-through-5. 
Not to belabor the obvious, but James and Davis are perhaps the most dominant teammate duo in the NBA. While neither played a full season in 2018-2019, both superstars ranked in the top-11 in terms of efficiency rating, plus-minus, offensive plus-minus and value over replacement player. With both of their usage rates north of 30 percent last season, they'll run the show and rotations will likely be based on which complementary players fit alongside them. 
How Kuzma's role evolves will be of particular interest as he was a defensive liability with a -0.77 real defensive plus-minus last season which was actually an improvement from his rookie mark of -1.54. He didn't progress offensively in his sophomore campaign last year, but should play a major role in the scoring department when James and/or Davis is off the floor.
There are four obvious reasons this group could fall short of their lofty expectations, however.
Availability
James may have the most wear and tear on his knees of any 36 year-old on the planet and Davis is one of the most chronically-hurt players in the NBA. Having both superstars fresh and available when the playoffs roll around will be of paramount importance. 
It's not hard to see James or Davis missing some amount of time here and there and the roster without either of them simply isn't good enough to dominate an incredibly deep and competitive Western Conference. 
Coaching
After reports that a presumptive deal with Tyron Lue fell through due a Lakers contract offer that was below market in both compensation and duration, the Lakers hired Vogel, who didn't seem to be on the radar for any other team with an opening. The former head coach of the Indiana Pacers and Orlando Magic has a reputation for being an outstanding defensive coach and he had success in Indiana just before the three point revolution took over the league. 
Offensively, it can be assumed Vogel will install a version of the motion offense in which he employed to the effect of 1.19 actions per possession during his final season in Orlando. Vogel has not run an isolation-heavy offense in his coaching history. In fact, his teams have consistently finished in the bottom third of the league in that regard. That might change due to his new roster with James and Davis on the floor.
Like many of the Lakers's decisions, their infatuation with Kidd was puzzling, as his time with the Milwaukee Bucks was a major disappointment. Kidd's inconsistent rotations stifled development and he repeatedly failed to get anything out of his defensive talent. Mike Budenholzer substantially improved the same roster from the 19th-best defense in the NBA with a 110.1 rating in 2018-19  to the best defense in the NBA last season with a 105.2 rating.
While it can be assumed that Vogel will be more open to defensive switches and isolation sets than he was in previous stops, he and his staff be installing them under the media's microscope while also trying to command the respect of a locker room of strong personalities. 
Fiery Personalities
Veterans should be aware and comfortable with their roles on this club, but if the early season isn't a rousing success, things could get ugly fast. Is it really hard to imagine Rajon Rondo throwing a fit if rumors of point Lebron come to fruition and he finds himself riding the pine? How will Boogie react if he doesn't see starter's minutes or if JaVale McGee even starts over him? There's a mix of outspoken, fiery personalities on this roster.
The Front Office
Do you trust Pelinka and his staff to make any necessary moves by the trade deadline? What about the buyout market, in-season evaluations or the inevitable coaches' power struggle? Only time will tell if he can turn around his image, but at this point, the public's trust is not on his side.
In Conclusion
ESPN hasn't posted their initial Basketball Power Index rankings for the 2019-20, but FiveThirtyEight's CARMELO-based projections put the odds of the Lakers reaching the Finals at 21 percent and winning the title at 13 percent.
Projection systems are subject to their inputs (for instance, CARMELO assumes Cousins will play a significantly larger role than seems plausible). Therefore, FiveThirtyEight's model is based on optimistic assumptions about the availability of certain Lakers.
Since the Western Conference should be loaded at the top with the Clippers, Utah Jazz, Denver Nuggets, Portland Trail Blazers, Houston Rockets and Golden State Warriors all making major changes this offseason, placing a bet on the Lakers at this point in the offseason is risky. There simply is not enough upside and too much confusion at this point to place a hefty bet on them. 
Note: The advice above represents the writer's personal view and does not reflect or represent BetQL's stance or interest in any way.