Chicago Bulls
vs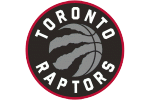 Toronto Raptors Prediction
The Chicago Bulls are solid 65.2 percent favorites over the Toronto Raptors. The Bulls are shooting 46.6 percent from the field and the Raptors are forecasted to shoot 49.1 percent. The rebounding battle is pretty even with the Bulls projected for 46 rebounds vs. 44.7 for the Raptors. Turnovers are pretty even with the Bulls projected for 13 turnovers vs. 14 for the Raptors. The Bulls are making 14.2 three pointers on 34.4 percent from three point range. The Raptors are making 12.5 three pointers on 40.7 percent. KEY PLAYER STATISTICAL DATA---PTS: Zach LaVine 24.3, Pascal Siakam 28.5 ASSISTS: Tomas Satoransky 4, Pascal Siakam 5.5 REBOUNDS: Nikola Vucevic 8.9, Pascal Siakam 8.3 SPORTS ODDS: Sportsbooks and handicappers have set the line at TOR 3 TOTAL 223.5. WIN-LOSS Chicago Bulls 20-29 Toronto Raptors 20-31 ATS Chicago Bulls 28-20 Sweat Barometer 2 Toronto Raptors 22-29 Sweat Barometer -1 OVER-UNDER Chicago Bulls 22-27 Avg Over/Under Line -0.5 Toronto Raptors 24-27 Avg Over/Under Line -0.4 ACCUSCORE PICK RECORD - POINT SPREAD PICKS Chicago Bulls 27-20 Toronto Raptors 25-25 OVER-UNDER PICKS Chicago Bulls 27-22 Toronto Raptors 25-25
Chicago Bulls vs Toronto Raptors Prediction
The Toronto Raptors will host the Chicago Bulls at Amalie Arena on Thursday evening. Currently, the point spread in this game sits at +/-4 with the Bulls listed as the away favorite. Both teams rested Wednesday but are coming off different results in their previous contest since the Bulls recorded a victory over the Indiana Pacers that pushed their winning streak to two games, while the Raptors lost against the Los Angeles Lakers, ending a two-game winning streak of their own. Keep reading our Bulls vs Raptors prediction to see how each team stacks up and find out which way our NBA model is betting in this game.
Toronto Raptors Preview
The Raptors suffered a 110-101 loss against the Lakers on Tuesday, and that result saw the end of their two-game winning run -- though they're still 2-1 during their current three-game homestand. Toronto has been struggling in recent weeks, however, and they arrive into this matchup having dropped three of their last five outings and seven of their previous 10 contests. This means Toronto now sits in 11th place of the Eastern Conference with a 20-31 record, something that doesn't bode well for their chances of reaching a spot in the play-in tournament considering they have also posted an 11-13 mark playing at "home" in Amalie Arena. To make things even more complicated for the Raptors, they're expected to be without several key contributors in this matchup since Fred VanVleet is dealing with a hip injury, same as Rodney Hood, while Kyle Lowry has also been ruled out due to a foot injury. Toronto also parted ways with Norman Powell before the trade deadline, so Pascal Siakam and OG Anunoby will be forced to handle bigger roles while the team gets healthier.
Chicago Bulls Preview
The Bulls have also gone 2-3 in their last five games and 3-7 over their last 10 contests, so it seems they're been struggling just as much as the Raptors when looking at their numbers at a glance. However, Chicago is trending in the right direction and they arrive into this matchup on a two-game winning streak following victories over both the Brooklyn Nets and the Indiana Pacers, meaning the Bulls sit in 10th place of the Eastern Conference with a 21-28 record -- if the season ended today, they'd receive a spot in the play-in tournament. The addition of Nikola Vucevic, who's averaging 22.7 points and 11.0 rebounds since joining Chicago following the trade deadline, could provide a massive boost for the Bulls on both ends of the court and he seems to be in sync with Zach LaVine. The star guard, who has been listed as probable for this contest, averages 22.5 points, 4.4 rebounds and 3.8 assists in 33.7 minutes across his last 10 appearances. The Bulls could also have a huge boost for this game since Lauri Markkanen and Coby White are both probable and likely to return for this game. Chicago has posted an 11-12 away record, though, and while it's been tough for them to play away from home, they seem well equipped to extend their current winning run.
Full Game Prediction
The Raptors are depleted on both ends of the court, have struggled when playing at home and won't have too many weapons to inflict damage in a Bulls team that seems to be trending in a clearer direction compared to their Canadian counterpart. The Bulls also won the first meeting between both franchises this season, and they seem to have everything in their favor to come away with the win here. Expect the Bulls to push their winning streak to three games with a comfortable win over the Raptors.