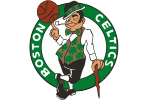 Thu 12/12, 12:05 AM - Bankers Life Fieldhouse
BOS +1.5, O/U 211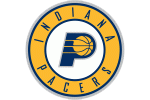 Thu 12/12, 12:05 AM - Bankers Life Fieldhouse
BOS +1.5, O/U 211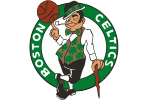 43-21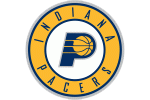 39-26
Spread
Moneyline
Total
1H Spread
1H Moneyline
1H Total
Best Bets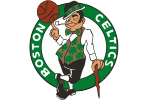 Celtics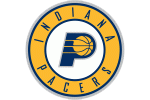 Pacers

+1.5 (-110)
o211 (-110)

+1.5 (-110)
o211 (-110)

+1.5 (-110)
o211.5 (-110)

+1.5 (-110)
o211 (-110)

+1.5 (-110)
o211.5 (-110)

+1.5 (-110)
o211 (-110)

+1.5 (-110)
o211.5 (-110)

+1.5 (-102)
o212 (+100)

Consensus
CELTICS +1.5

FanDuel
CELTICS +1.5

William Hill
CELTICS +1.5
See All Sportsbooks
Team Summary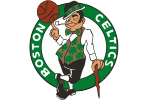 Boston Celtics Summary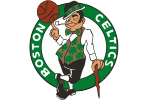 Head Coach
Brad Stevens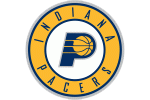 Indiana Pacers Summary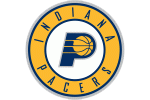 Head Coach
Nate McMillan
Schedule Summary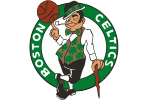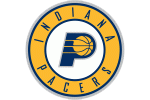 Total Games: 89
Record: 41-26
ATS Record: 34-29
O/U Record: 35-29
Games: 89
Record: 41-26
ATS: 34-29
O/U: 35-29
Date
Opponent
Score
ATS
O/U
B2B
Wed 10/23
vs. DET
L 110
-119
L -7
O 211
NO
Sun 10/27
@ CLE
L 99
-110
L -4.5
U 213
NO
Mon 10/28
@ DET
L 94
-96
L -2
U 213
YES
Wed 10/30
@ BKN
W 118
-108
W +3
O 221
NO
Fri 11/1
vs. CLE
W 102
-95
-7
U 215
NO
Sun 11/3
vs. CHI
W 108
-95
W -2
U 217
NO
Wed 11/6
@ CHA
L 120
-122
L -2.5
O 213
NO
Thu 11/7
vs. WAS
W 121
-106
W -3
--
YES
Sat 11/9
vs. DET
W 112
-106
-6
O 210
NO
Sun 11/10
@ ORL
W 109
-102
W +4.5
O 202.5
YES
Wed 11/13
vs. OKC
W 111
-85
W -1.5
U 212.5
NO
Sat 11/16
@ HOU
L 102
-111
L +6
U 226
NO
Sun 11/17
vs. MIL
L 83
-102
L +7.5
U 220.5
YES
Tue 11/19
@ BKN
W 115
-86
W +2.5
U 214
NO
Sun 11/24
vs. ORL
W 111
-106
L -6.5
O 201
NO
Tue 11/26
vs. MEM
W 126
-114
W -10
O 217
NO
Thu 11/28
vs. UTA
W 121
-102
W -1
O 208
NO
Sat 11/30
vs. ATL
W 105
-104
L -11
U 223.5
NO
Sun 12/1
@ PHI
L 116
-119
W +6.5
O 207
YES
Tue 12/3
@ MEM
W 117
-104
W -9.5
O 217
NO
Thu 12/5
@ OKC
W 107
-100
W -1
U 208.5
NO
Sat 12/7
@ DET
L 101
-108
L -1.5
U 212
NO
Sun 12/8
@ NYK
W 104
-103
L -5.5
U 209
YES
Tue 12/10
vs. LAC
L 99
-110
L -3
U 217
NO
Thu 12/12
vs. BOS
W 122
-117
L -1.5
O 211
NO
Sat 12/14
@ ATL
W 110
-100
W -6
U 225
NO
Sun 12/15
vs. CHA
W 107
-85
W -11.5
U 210
YES
Wed 12/18
vs. LAL
W 105
-102
W +1
U 213
NO
Sat 12/21
vs. SAC
W 119
-105
W -5
O 209.5
NO
Mon 12/23
@ MIL
L 89
-117
L +8
U 220.5
NO
Tue 12/24
vs. TOR
W 120
-115
L -5.5
O 210.5
YES
Sat 12/28
@ MIA
L 112
-113
W +5
O 211
NO
Sun 12/29
@ NOP
L 98
-120
L +1.5
--
YES
Tue 12/31
vs. PHI
W 115
-97
W -3.5
--
NO
Fri 1/3
vs. DEN
L 116
-124
L +1
O 208.5
NO
Sun 1/5
@ ATL
L 111
-116
L -7
O 220.5
NO
Tue 1/7
@ CHA
W 115
-104
W -6
O 209.5
NO
Thu 1/9
vs. MIA
L 108
-122
L -1.5
O 210
NO
Sat 1/11
@ CHI
W 116
-105
W +1
O 213
NO
Tue 1/14
vs. PHI
W 101
-95
W -3.5
U 215
NO
Thu 1/16
@ MIN
W 104
-99
W -4.5
U 218
NO
Sat 1/18
vs. MIN
W 116
-114
L -7
O 217.5
NO
Mon 1/20
@ DEN
W 115
-107
W -1
O 213.5
NO
Tue 1/21
@ UTA
L 88
-118
L +7.5
U 215.5
YES
Thu 1/23
@ PHX
W 112
-87
W -1
U 221.5
NO
Sat 1/25
@ GSW
W 129
-118
W -6.5
O 216.5
NO
Mon 1/27
@ POR
L 129
-139
L +3
O 221
NO
Thu 1/30
vs. CHI
W 115
-106
W -8.5
O 215
NO
Sun 2/2
vs. NYK
L 85
-92
L -11
U 212.5
NO
Tue 2/4
vs. DAL
L 103
-112
L -5.5
O 212.5
NO
Thu 2/6
@ TOR
L 118
-119
W +5.5
O 216
NO
Sat 2/8
vs. TOR
L 106
-115
L -1
O 217.5
NO
Sun 2/9
vs. NOP
L 117
-124
L -5.5
O 224
YES
Tue 2/11
vs. BKN
L 105
-106
L -6.5
U 217
NO
Thu 2/13
vs. MIL
W 118
-111
W -1.5
O 223.5
NO
Sat 2/22
@ NYK
W 106
-98
W -6.5
U 212.5
NO
Sun 2/23
@ TOR
L 81
-127
L +5
U 219.5
YES
Wed 2/26
vs. CHA
W 119
-80
W -11.5
U 208.5
NO
Fri 2/28
vs. POR
W 106
-100
L -10
U 218
NO
Sun 3/1
@ CLE
W 113
-104
-9
O 215
NO
Tue 3/3
@ SAS
W 116
-111
W -2
O 220
NO
Thu 3/5
@ MIL
L 100
-119
L +11
U 220.5
NO
Sat 3/7
@ CHI
W 108
-102
W -2
O 208.5
NO
Sun 3/8
@ DAL
W 112
-109
W +6.5
O 219
YES
Tue 3/10
vs. BOS
L 111
-114
+3
O 215
NO
Sat 3/14
@ PHI
--
--
--
NO
Wed 3/18
vs. GSW
--
--
--
NO
Fri 3/20
vs. MIA
--
--
--
NO
Sat 3/21
vs. CLE
--
--
--
YES
Mon 3/23
vs. PHX
--
--
--
NO
Wed 3/25
@ ORL
--
--
--
NO
Fri 3/27
vs. HOU
--
--
--
NO
Mon 3/30
@ SAC
--
--
--
NO
Tue 3/31
@ LAC
--
--
--
YES
Thu 4/2
@ LAL
--
--
--
NO
Fri 4/3
vs. BKN
--
--
--
YES
Sun 4/5
vs. WAS
--
--
--
NO
Tue 4/7
@ MIA
--
--
--
NO
Wed 4/8
@ BOS
--
--
--
YES
Sat 4/11
vs. ORL
--
--
--
NO
Mon 4/13
vs. SAS
--
--
--
NO
Wed 4/15
@ WAS
--
--
--
NO
Sat 8/1
vs. PHI
W 127
-121
W +6
O 219.5
NO
Mon 8/3
@ WAS
W 111
-100
W -8.5
U 227.5
NO
Tue 8/4
vs. ORL
--
--
--
YES
Thu 8/6
@ PHX
--
--
--
NO
Sat 8/8
vs. LAL
--
--
--
NO
Tue 8/11
@ MIA
--
--
--
NO
Wed 8/12
@ HOU
--
--
--
YES
Top Trends Summary
The Celtics's top 2 trends favoring them to cover the Spread
Stars
Top Trend & Type
Total Games
Record
Units Won
ROI
matchup

Boston Celtics are 11 - 0 when playing against a team with a winning record this season
Games
11
Record
11-0
Units Won
11
ROI
100.0%
situational

Boston Celtics are 11 - 0 when playing against a team with a winning record this season
Games
11
Record
11-0
Units Won
11
ROI
100.0%
Spread
Moneyline
Total
1st Half Spread
1st Half Moneyline
1st Half Total
2nd Half Spread
2nd Half Moneyline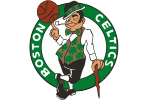 Celtics Lineup
PG
Kemba Walker
Latest News
SG
Jaylen Brown
Latest News
SF
Gordon Hayward
Latest News
PF
Jayson Tatum
Latest News
C
Daniel Theis
Latest News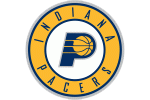 Pacers Lineup
PG
Malcolm Brogdon
Latest News
SG
Jeremy Lamb
Latest News
SF
T.J. Warren
Latest News
PF
Domantas Sabonis
Latest News
C
Myles Turner
Latest News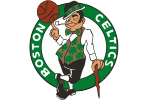 Celtics Lineup
PG
Kemba Walker
Latest News
SG
Jaylen Brown
Latest News
SF
Gordon Hayward
Latest News
PF
Jayson Tatum
Latest News
C
Daniel Theis
Latest News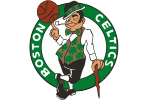 Celtics Injuries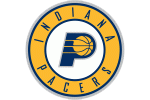 Pacers Injuries
Out Monday
Bitadze will miss a second straight game while he continues to deal with soreness in his left knee. When he eventually returns, Bitadze could find his way into some regular minutes in the absence of Domantas Sabonis (foot).
not close to return
Sabonis still hasn't returned to the NBA bubble in Orlando after leaving more than a week ago to seek treatment for the plantar fasciitis he has been experiencing in his left foot, and the team has yet to offer a formal update on his condition. At this stage, Sabonis looks to be more week-to-week than day-to-day in his recovery from the injury, and it's entirely possible he won't be ready to make his debut in Orlando until the postseason, if at all.
officially ruled out
The writing was on the wall after Oladipo was listed as doubtful Sunday night. The Pacers will play it safe with their star guard, who is still working his way back to full strength from a torn quad tendon. Monday's game comes on the first day of a back-to-back set, so the hope is that Oladipo is back in the lineup Tuesday versus Orlando.
Dismissed, disqualified from NBA
This is obviously a serious development for Evans, who won't be able to play in the NBA again until 2021-22 at the earliest, which would be his age 31 season. He's coming off the worst season of his career, appearing in 69 games and scoring 10.2 points per game on 38.9 percent shooting.
Resumes walking
Lamb underwent surgery seven weeks ago to address a torn ACL and meniscus. It's still the early stages of his rehab, and he won't be able to return until next season, but it's encouraging that he's been able to resume walking.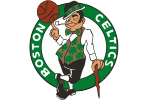 Celtics Injuries