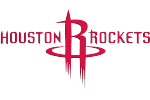 Sun 11/10, 1:05 AM - United Center
HOU -6.5, O/U 233.5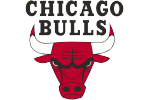 Sun 11/10, 1:05 AM - United Center
HOU -6.5, O/U 233.5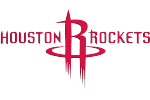 40-24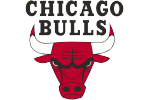 22-43
Spread
Moneyline
Total
1H Spread
1H Moneyline
1H Total
Best Bets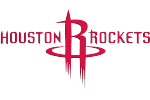 Rockets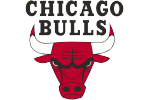 Bulls
121.5
Proj Full Score
112.5

-6.5 (-110)
o233.5 (-110)

-6.5 (-110)
o233.5 (-110)

-6.5 (-110)
o234 (-110)

-6.5 (-110)
o234 (-110)

-6.5 (-110)
o234 (-110)

-6.5 (-110)
o234 (-110)

-6.5 (-110)
o233.5 (-110)

Consensus
ROCKETS -6.5

FanDuel
ROCKETS -6.5

William Hill
ROCKETS -6.5
See All Sportsbooks
Team Summary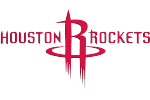 Houston Rockets Summary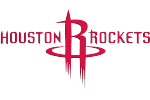 Head Coach
Mike D'Antoni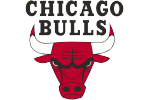 Chicago Bulls Summary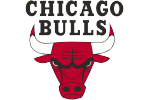 Head Coach
Jim Boylen
Schedule Summary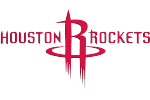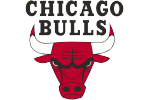 Total Games: 83
Record: 22-43
ATS Record: 30-33
O/U Record: 33-32
Games: 83
Record: 22-43
ATS: 30-33
O/U: 33-32
Date
Opponent
Score
ATS
O/U
B2B
Wed 10/23
@ CHA
L 125
-126
L -3.5
O 216.5
NO
Sat 10/26
@ MEM
W 110
-102
W -2
U 224
NO
Sun 10/27
vs. TOR
L 84
-108
L +3
U 219
YES
Mon 10/28
@ NYK
L 98
-105
L -2
U 224.5
YES
Wed 10/30
@ CLE
L 111
-117
L -2
O 216.5
NO
Sat 11/2
vs. DET
W 112
-106
W -4
O 215
NO
Sun 11/3
@ IND
L 95
-108
L +2
U 217
YES
Wed 11/6
vs. LAL
L 112
-118
W +7
O 215.5
NO
Thu 11/7
@ ATL
W 113
-93
W Even
U 221.5
YES
Sun 11/10
vs. HOU
L 94
-117
W +6.5
U 233.5
NO
Wed 11/13
vs. NYK
W 120
-102
W -6.5
O 211.5
NO
Fri 11/15
@ MIL
L 115
-124
W +11.5
O 228.5
NO
Sat 11/16
vs. BKN
L 111
-117
L -3.5
O 225
YES
Tue 11/19
vs. MIL
L 101
-115
L +8.5
U 231
NO
Thu 11/21
vs. DET
W 109
-89
W +1
U 222.5
NO
Sat 11/23
vs. MIA
L 108
-116
L +4.5
O 216.5
NO
Sun 11/24
@ CHA
W 116
-115
L -2
O 219
YES
Tue 11/26
vs. POR
L 94
-117
L +1
U 226
NO
Thu 11/28
@ GSW
L 90
-104
L -2
U 215.5
NO
Sat 11/30
@ POR
L 103
-107
W +7
U 227
NO
Tue 12/3
@ SAC
W 113
-106
W +4.5
O 212
NO
Thu 12/5
vs. MEM
W 106
-99
W -6.5
U 223
NO
Sat 12/7
vs. GSW
L 98
-100
L -4.5
U 215
NO
Sun 12/8
@ MIA
L 105
-110
W +7
O 210
YES
Tue 12/10
vs. TOR
L 92
-93
W +6
U 214
NO
Thu 12/12
vs. ATL
W 136
-102
W -6.5
O 221
NO
Sat 12/14
vs. CHA
L 73
-83
L -7
U 213.5
NO
Sun 12/15
vs. LAC
W 109
-106
W +3.5
O 214
YES
Tue 12/17
@ OKC
L 106
-109
W +5.5
O 208.5
NO
Thu 12/19
@ WAS
W 110
-109
W +1
U 229.5
NO
Sun 12/22
@ DET
W 119
-107
W -1.5
O 209
NO
Tue 12/24
@ ORL
L 95
-103
L +5
U 206
NO
Sun 12/29
vs. ATL
W 116
-81
W -9.5
U 216.5
NO
Tue 12/31
vs. MIL
L 102
-123
L +8.5
O 220
NO
Fri 1/3
vs. UTA
L 98
-102
L +3.5
U 208.5
NO
Sun 1/5
vs. BOS
L 104
-111
L -1
O 208.5
NO
Tue 1/7
@ DAL
L 110
-118
+8
O 217.5
NO
Thu 1/9
@ NOP
L 108
-123
L +3.5
O 224.5
NO
Sat 1/11
vs. IND
L 105
-116
L -1
O 213
NO
Sun 1/12
@ DET
W 108
-99
W +4
U 215.5
YES
Tue 1/14
@ BOS
L 101
-113
L +9.5
U 216.5
NO
Thu 1/16
vs. WAS
W 115
-106
W -4
U 229.5
NO
Sat 1/18
@ PHI
L 89
-100
L +8
U 213.5
NO
Sun 1/19
vs. CLE
W 118
-116
L -7.5
O 215
YES
Mon 1/20
@ MIL
L 98
-111
W +15.5
U 225.5
YES
Thu 1/23
vs. MIN
W 117
-110
W -1
O 219
NO
Sat 1/25
vs. SAC
L 81
-98
L -1.5
U 217.5
NO
Sun 1/26
@ CLE
W 118
-106
W +1
O 210.5
YES
Tue 1/28
vs. SAS
W 110
-109
L -1.5
O 213
NO
Thu 1/30
@ IND
L 106
-115
L +8.5
O 215
NO
Sat 2/1
@ BKN
L 118
-133
L +5.5
O 219
NO
Sun 2/2
@ TOR
L 102
-129
L +10
O 215.5
YES
Fri 2/7
vs. NOP
L 119
-125
+6
O 230.5
NO
Sun 2/9
@ PHI
L 111
-118
W +11
O 213.5
NO
Wed 2/12
@ WAS
L 114
-126
L +3.5
O 230
NO
Fri 2/21
vs. CHA
L 93
-103
L -4
U 211.5
NO
Sun 2/23
vs. PHX
L 104
-112
L +3
U 222
NO
Mon 2/24
vs. WAS
W 126
-117
W +3.5
O 229.5
YES
Wed 2/26
vs. OKC
L 122
-124
W +7.5
O 219.5
NO
Sat 2/29
@ NYK
L 25
-31
L +2.5
U 213.5
NO
Tue 3/3
vs. DAL
W 109
-107
W +6.5
U 220
NO
Thu 3/5
@ MIN
L 108
-115
L +1.5
U 231.5
NO
Sat 3/7
vs. IND
L 102
-108
L +2
O 208.5
NO
Sun 3/8
@ BKN
L 107
-110
W +6
U 218.5
YES
Wed 3/11
vs. CLE
W 108
-103
W -4
U 217.5
NO
Thu 3/12
@ ORL
--
+7.5
U 217.5
YES
Sun 3/15
@ MIA
--
--
--
NO
Mon 3/16
vs. BOS
--
--
--
YES
Thu 3/19
vs. MIA
--
--
--
NO
Sat 3/21
@ SAS
--
--
--
NO
Sun 3/22
@ HOU
--
--
--
YES
Tue 3/24
vs. DEN
--
--
--
NO
Fri 3/27
vs. PHI
--
--
--
NO
Sun 3/29
vs. NYK
--
--
--
NO
Tue 3/31
@ UTA
--
--
--
NO
Sat 4/4
@ DEN
--
--
--
NO
Sun 4/5
@ PHX
--
--
--
YES
Tue 4/7
@ LAC
--
--
--
NO
Thu 4/9
@ LAL
--
--
--
NO
Thu 4/9
@ LAC
--
--
--
NO
Sun 4/12
vs. BKN
--
--
--
NO
Tue 4/14
vs. ORL
--
--
--
NO
Wed 4/15
@ BOS
--
--
--
YES
Top Trends Summary
The Bulls's top 3 trends favoring them to cover the Moneyline
Stars
Top Trend & Type
Total Games
Record
Units Won
ROI
coaching

Mike D'Antoni is 13 - 14 after a cover as a double digit favorite while coaching Houston
Games
32
Record
14-13
Units Won
26
ROI
81.3%
coaching

Mike D'Antoni is 100 - 91 off a home win by 10 points or more over their career
Games
210
Record
91-100
Units Won
77
ROI
36.7%
coaching

Mike D'Antoni is 103 - 90 after a blowout win by 15 points or more over their career
Games
215
Record
90-103
Units Won
77
ROI
35.8%
Spread
Moneyline
Total
1st Half Spread
1st Half Moneyline
1st Half Total
2nd Half Spread
2nd Half Moneyline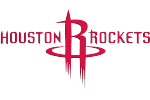 Rockets Lineup
PG
Russell Westbrook
Latest News
SG
James Harden
Latest News
SF
Danuel House
Latest News
PF
P.J. Tucker
Latest News
C
Clint Capela
Latest News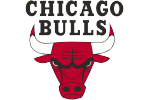 Bulls Lineup
PG
Tomas Satoransky
Latest News
SG
Zach LaVine
Latest News
SF
Chandler Hutchison
Latest News
PF
Lauri Markkanen
Latest News
C
Wendell Carter Jr.
Latest News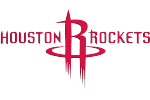 Rockets Lineup
PG
Russell Westbrook
Latest News
SG
James Harden
Latest News
SF
Danuel House
Latest News
PF
P.J. Tucker
Latest News
C
Clint Capela
Latest News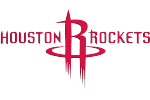 Rockets Injuries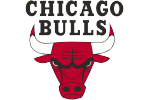 Bulls Injuries
Questionable for Thursday
Right Achilles soreness has kept Arcidiacono out across the past three games, but he could make his return Thursday. More information may arrive following Chicago's morning shootaround.
Set to miss extended time
The Bulls got more bad news on the injury front Thursday, as further tests revealed that Kornet's sprained left ankle is apparently more severe than initially expected. The six-to-eight-week timetable effectively ends Kornet's season as the Bulls head toward another likely slot in the lottery. Amid injuries to Wendell Carter, Lauri Markkanen and Daniel Gafford, Kornet had been starting in the frontcourt prior to the injury. In 14 consecutive starts from Jan. 17 through Feb. 20. Kornet posted 10.1 points, 3.2 rebounds and 1.4 made threes in 22.4 minutes.
Chandler Hutchison
CHI | SF
To undergo season-ending surgery
Hutchison suffered the sprained shoulder in late November, appearing in just 19 contests since the injury. Ultimately, it wasn't healing as hoped, and he'll undergo surgery to address the issue. Given the recovery timetable, Hutchison should be 100 percent healthy by the time next season's training camp comes around.
officially done for season
This was widely speculated to be the case, but coach Jim Boylen finally confirmed it after Tuesday's practice. Dunn is dealing with a sprained MCL in his right knee and is due to be re-evaluated around the end of the month.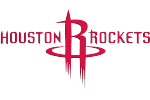 Rockets Injuries