Austin FC
vs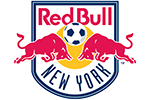 New York Red Bulls Prediction
In the upcoming game between New York RB and Austin, our simulations indicate that there is a 23.8% chance of a draw. However, if we exclude draws from the equation, New York RB emerges as overwhelming favorites with a 63.0% chance of victory, while Austin's chances dwindle at just 13.1%.

Interestingly, should Austin manage to pull off an upset, our simulations show that they typically do so by relying on their offensive prowess. In simulated wins, Austin averages 4.5 shots and 2.6 shots on goal, resulting in an average of 1.7 goals per game. In contrast, their average drops significantly to a mere 0.3 goals in simulation losses. The statistics highlight Austin's dependence on their attacking line to secure victories against strong opponents like New York RB.

When it comes to individual performances, Sebastian Driussi stands out as the leading goal scorer for Austin with an 18% chance of scoring one or more goals in the upcoming game. Interestingly, when Driussi manages to find the back of the net, Austin's chances of winning increase to 34%. On the other hand, Franuel Amaya leads the goal-scoring charts for New York RB with a 25% chance of finding the target. Notably, when Amaya scores at least one goal, New York RB's chances of coming out victorious skyrocket to an impressive 85%.

As always, BetQL offers subscribers access to our comprehensive model that takes into account numerous data points and simulations to accurately predict game outcomes. To find out how our model is picking this exciting fixture between New York RB and Austin, make sure to subscribe to BetQL for unmatched insights and analysis on all your favorite sports betting events.