MLB
This Veteran Is A Logical Bet To Win A Cy Young Award
He has a ton of upside and will be looking to build off an impressive 2019 campaign
By Dan Karpuc - Feb 19, 2020, 4:54am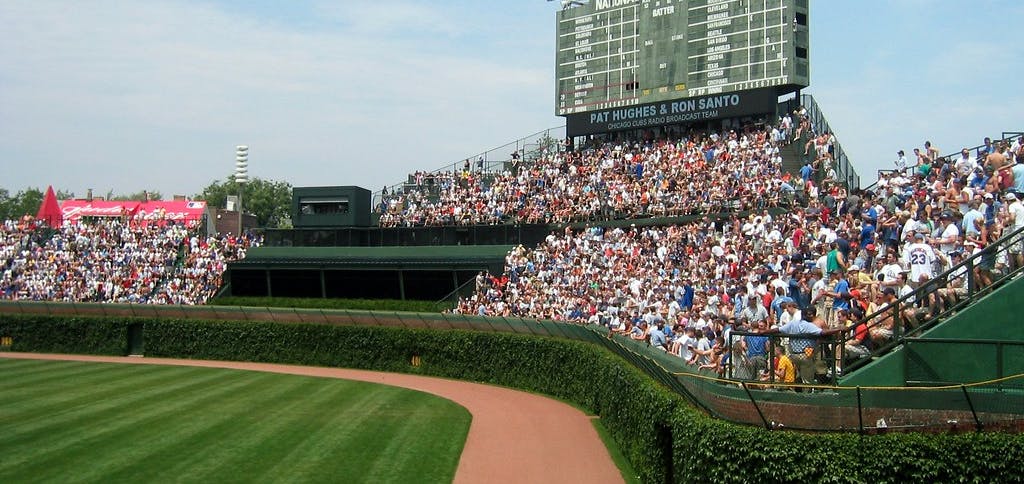 While the 2020 MLB season will feature a delayed start, the show will go on (at some point). Let's take a look at a veteran pitcher with the upside to win the NL Cy Young Award.
In 2019, Yu Darvish started 31 games for the Chicago Cubs and compiled a 6-8 record to go along with a 3.98 ERA. It was the third time in the 33 year old's career in which he surpassed the 30-start threshold. 
From a win-loss record, Darvish clearly suffered due to the lack of run support he received (4.48 runs - 16th fewest among 61 qualified starters) and a plethora of bad luck. 
Per usual, missing bats was the 6'5 right-hander's specialty, as he punched out 229 batters. His 11.54 K/9 and 31.3% strikeout rate metrics ranked 7th among qualified starters.
Home runs and walks limited Darvish's overall body of work. His 1.66 HR/9 mark was the 4th-worst among qualified starters and he also surrendered 2.82 BB/9 (23rd-worst). 
DraftKings is listing Darvish with the 9th-highest odds to win the 2020 NL Cy Young (+2200), which might surprise the casual bettor since he notched just six wins a year ago. However, diehard baseball fans (nerds) understand that looking past wins, losses and ERA result in more accurate overall projections. Judging by Darvish's 2019 WHIP (15th), xFIP (11th), SIERA (9th) and Hard-Hit Rate (5th), his outlook looks fantastic in 2020. 
xFIP 
Darvish's 3.98 ERA finished under the 4.00 threshold, but ERA takes into account the randomness that is evident in every baseball game. Taking a look at xFIP (Expected Fielding Independent Pitching) is a useful tool when it comes to analyzing a pitcher's overall effectiveness. Darvish posted a 3.39 season-long xFIP, which ranked 11th among qualified starters. 
If you're familiar with the traditional FIP metric, xFIP replaces a pitcher's home run total with an estimate of how many long balls they should have allowed given the number of fly balls they surrendered while assuming a league average HR/FB percentage. By estimating a pitcher's home run total, xFIP eliminates the variability of HR/FB rates and corrects it to provide us with a better sense of a pitcher's overall performance. Darvish's 1.66 HR/9 mark in 2019 highlighted one of his weaknesses: keeping the ball in the yard. Note that his xFIP was much lower than his ERA: that's due to the fact that the metric normalized his inflated HR/FB rate with an estimate of how many homers should have actually been homers. This paints a very pretty picture for the Cubs starter in 2020, especially since HR/FB rates usually fluctuate year-to-year.
SIERA
Looking at xFIP doesn't paint the entire picture, though. The statistic essentially ignores balls in play, and instead mainly focuses on strikeouts, walks and home runs. SIERA (Skill-Interactive ERA) explains why certain pitchers are successful at limiting hits and preventing runs and attempts to show how and why a hurler is (or isn't) effective. High-strikeout pitchers typically grade out well in terms of SIERA due to the typically-weak contact that they generate. Darvish is no exception. In 2019, his 3.55 SIERA ranked ninth among qualified starters. He accomplished that mark due in part to a 31.0% Hard-Hit rate (5th) off of his six-pitch arsenal that includes a cutter (34.7% utilization), fastball (34.0%), slider (14.6%), sinker/splitter (8.1%), curveball (7.1%) and changeup (0.7%). His cutter rate was the second-highest mark in MLB among qualified starters (behind Wade Miley). 
Darvish's fastball and sinker got him into trouble last year. In fact, 20 of his 33 home runs allowed came off of those two pitches and his sinker in particular was ineffective, as indicated by his 17% Swinging Strike Rate (SwSTR%) on that pitch (all his other pitches had 29.0% SwSTR% or above). His two pitches that move from right to left (cutter, slider) were absolutely dominant. His cutter generated a 31.1 SwSTR% and 28.2 PutAway% while his slider generated a wild 39.2 SwSTR% and 31.5% PutAway%.
After his dominant 2019 second half and with a full offseason to analyze his season-long performance, expect Darvish to make tweaks to his fastball and sinker, whether it's from a delivery, grip or approach standpoint. If he's able to do so, 2020 could be the campaign that Cubs fans have been begging for. At +2200 on DraftKings, Darvish has a ton of upside.