MLB
Pitching Will Reign Supreme In The World Series
The Astros and Nationals arguably have the two best three-man rotations in baseball
By Brandon Barbour - Oct 21, 2019, 1:54pm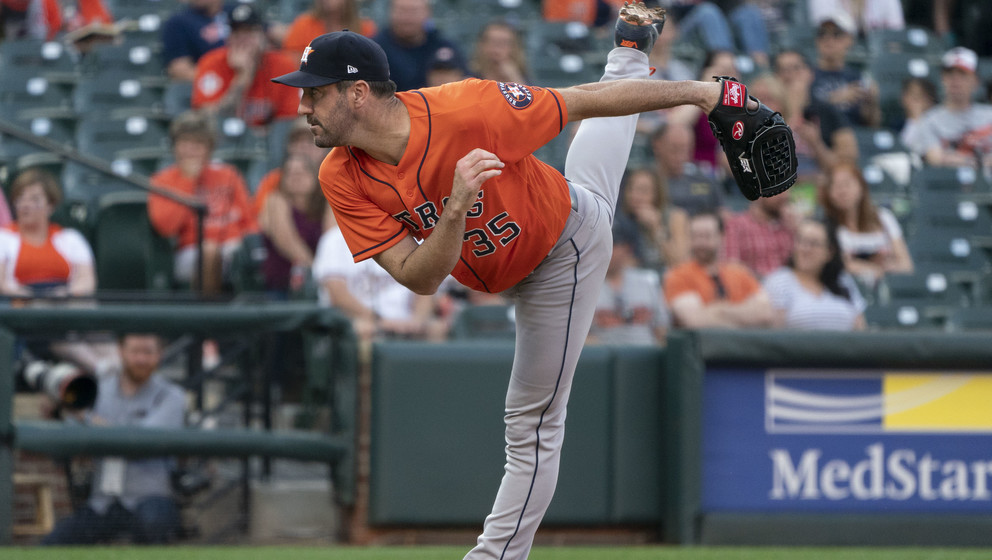 This series will feature top-notch starting pitching, as Justin Verlander, Gerrit Cole and Zack Greinke of the Houston Astros will square off against Max Scherzer, Stephen Strasburg and Patrick Corbin of the Washington Nationals. 
Both offenses have clicked all season long. Anthony Rendon, Trea Turner, Adam Eaton and Juan Soto lead a talented Nats lineup while Jose Altuve, George Springer, Carlos Correa, Michael Brantley, Yordan Alvarez and Alex Bregman make up a formidable Astros lineup.
Both clubs feature elite defense behind their All-Star caliber pitching staffs. 
Both teams have clear weaknesses in their bullpens, which is what might decide the champion. 
Top-Notch Starting Pitching
This series features some of the best starting pitching that this league has to offer. The Houston Astros and Washington Nationals each have three incredibly talented arms that are excellent enough to be considered ace quality. Justin Verlander, Gerrit Cole, Zack Greinke, Max Scherzer, Stephen Strasburg, and Patrick Corbin all finished inside the top-16 in ERA during the regular season and posted a combined record of 102-36 (.739 winning percentage).
Despite pitching in the AL, Verlander (300 strikeouts) and Cole (326 strikeouts) dominated hitters by leading the MLB in strikeouts and held bats to sub-.200 batting averages. Scherzer (243 strikeouts) would have likely reached the 300 strikeout total for his second consecutive season had he not missed roughly a month of action. Greinke just missed logging 200 strikeouts, but the other five amazing arms that these clubs feature finished inside the top-10 of strikeout totals this season.
Washington successfully made their team better when they missed out on Bryce Harper in the offseason and invested that money in Corbin. The lefty lived up to his hefty salary and produced a great first season. Houston countered this move at the trade deadline by adding five-time all-star Greinke to their already-filthy rotation. Thanks to those two moves, this World Series has some of the best starting pitching that we have seen in some time.
As a whole, the Nationals' starting staff posted the second-best hard hit rate against this year (33.0 percent) and tied for the best soft hit rate (19.6 percent). The Astros' starting staff tallied the best strikeout rate (28.9 percent) as well.
View the Best Bets from our MLB Model for each game of the World Series!
Things haven't been quite as great for Verlander (3.70 ERA) and Greinke (6.43 ERA) this postseason, but the two should enjoy facing an NL club after getting through a tormenting New York Yankees offense. Cole hasn't missed a beat, going 3-0 and allowing a single run on a homer over his three starts.
Corbin hasn't been particularly sharp in the playoffs (7.43 ERA); however, he has made a few appearances out of the bullpen, which isn't the norm for him (obviously). Maybe he will settle down as he is enduring his first postseason action ever this year. Thankfully, Scherzer (2-0, 1.80 ERA) and Strasburg (3-0, 1.64 ERA) have been missing bats. By many indications, this could be the best-pitched World Series in history. 
The Sticks
The offenses in this matchup are more formidable than you might expect. Houston's offense finished the regular season with a .274 team batting average, the best in baseball. Their .848 OPS ranks best in the MLB as well, and they launched the third-most long-balls behind the New York Yankees and Minnesota Twins. The Astros are averaging a low 3.72 runs per game this postseason, but that could change any instant.
Washington's offense posted a team average that tied for fifth-best in the MLB, tied for best in the NL with the Colorado Rockies at .265. Washington's .796 OPS ranks sixth-best in the MLB, but ranks second-best in the NL behind the Los Angeles Dodgers. This may come as a shock after the Nationals lost Harper in the offseason. It's safe to say that no one expected Washington to produce the second-most runs per game in the NL in 2019. The Nationals are averaging 4.50 runs per game in the playoffs.
Anthony Rendon had an MVP season, posting 34 homers, 126 RBI, and a shiny .319 average. The superstar has continued this trend into the postseason, hitting .375 (12-for-32) with four doubles, a round-tripper, and seven RBI. He is clearly the backbone of this offensive unit and the Nationals go when he does. Juan Soto, the four-hitter behind Rendon, hasn't quite been himself in the playoffs. The soon to be 21-year-old is hitting just .237 and has struck out 13 times over 38 at-bats. He has contributed seven RBI, but they could use a little more production from the talented (and somewhat arrogant) outfielder.
View Public Betting information from our Dashboard for every game of the World Series!
Howie Kendrick has been irrelevant over the past few years, but the second baseman has enjoyed a resurgence, hitting .344 over 334 at-bats in the regular season. He leads the Nationals with nine RBI this postseason and has made a major impact for the club. Kendrick took home the NLCS MVP Award after the Astros swept the Dodgers.
Some of Houston's stars have struggled a bit, as Carlos Correa, George Springer, and Yordan Alvarez have combined to hit .164 (21-for-128) with a whopping 52 strikeouts. However, Correa and Springer have smacked a couple of long-balls each. Alex Bregman has contributed three doubles and homer, along with 10 walks.
Houston's offense has been led by none other than Jose Altuve. The longest-tenured Astro is hitting .349 (15-for-43) with a ridiculous 1.184 OPS this postseason. The second baseman has scored 10 runs and has clobbered five homers over 11 playoff games. Altuve clubbed a walk-off homer in game 6 of the ALCS off New York closer Aroldis Chapman, earning him the ALCS MVP Award. The long-ball was the fourth that Chapman had allowed over 61 2/3 combined regular season and postseason innings in 2019.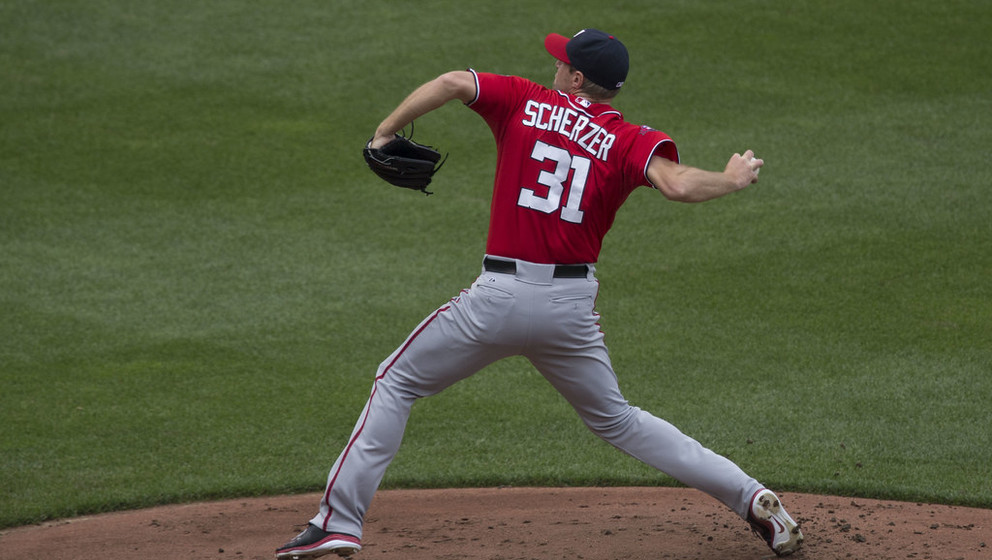 Bullpens
The weak point for both of these clubs is absolutely their relief arms. The Astros were pretty great in the regular season, accumulating a 3.75 ERA out of the bullpen and posting a solid 70.15 percent save rate (fifth-best in MLB). That number hasn't quite transcribed to the postseason, as Houston's bullpen has managed a 4.19 ERA thus far and closer Roberto Osuna blew a save just before Altuve's walk-off homer off Chapman in game 6 o the ALCS.
The starting pitching of Houston is so immaculate and eats up innings to where their bullpen doesn't need to do a whole lot to get the job done. The six homers their pen has allowed over the postseason is pretty disgusting, and it may be too late for them to get hot and back on track at this point.
Check out who the experts are betting on by accessing our Sharp Picks Dashboard!
Washington's bullpen was horrendous during the regular season, compiling the worst ERA in baseball at 5.66. Their 57.97 percent save rate was a bit of a joke, too. This disastrous group has led Washington to use Strasburg in relief in their one-game Wild Card matchup with the Milwaukee Brewers and has forced them to use Corbin out of the pen on three occasions this postseason.
It's not necessarily a recipe for success, but manager Dave Martinez has had to get creative to get by. Washington's bullpen owns a 4.76 ERA during the playoffs, which is an improvement (sadly). The bullpens in this series could dictate the winner, especially if one steps up in a big way.
Intangibles
The Astros won their first World Series in 2017, giving them a slight edge in the experience department. The Nationals have made many postseason appearances, but have yet to capture a championship (this is their first World Series appearance). Experience can play a huge factor in these situations.
The core three starters for Washington (Scherzer, Strasburg, and Corbin) have a combined 156 1/3 innings of postseason experience. Scherzer has accounted for 102 of those innings, leaving little experience for the others. On the other hand, Houston's core three starters (Verlander, Cole, and Greinke) have a combined 309 1/3 innings of playoff experience. Verlander's 176 2/3 innings are more than all three of Washington's top starters combined.
Washington's base-stealing threat this postseason has been nonexistent, as the club has accounted for zero steals. Trea Turner's lack of steals is surprising given that he has 157 stolen bases over his last four seasons (two of which he played less than 100 games in). Adam Eaton swiped 15 bases this year, too. If they can draw any attention to themselves on the base paths, then the Astros' arms will be forced to devote a small amount of their attention away from the hitter. Anything helps, and right now the Nationals aren't scaring anyone on the bases.
Stay on top of any line movement in the World Series by using our Dashboard!
The defensive prowess by both teams is impressive all-around. The fleet-footed outfields that both teams possess support whoever's on the mound. It's difficult to determine which you'd prefer. Eaton, Victor Robles, and Soto really cover a ton of ground, and so do the likes of Michael Brantley, Jake Marisnick (or Josh Reddick), and George Springer. These very gifted outfielders are comparable in range and ability.
The infields that these clubs boast are also stellar. Houston's core of Bregman, Correa, Altuve, Yuli Gurriel, and catching combination of Robinson Chirinos and Martin Maldonado is about as quality as they come. On the other hand, Washington's core of Rendon, Turner, Kendrick, Zimmerman, and Yan Gomes is also very strong. Shockingly, Bregman has accounted for two errors and Kendrick has added three errors this postseason, though.
It feels like these teams won't lack defensively as a whole and that the difference between the two won't be enough to determine an edge in this World Series battle, but Houston's five stolen bags this postseason and their wealth of experience could come in handy.
Houston's X-Factor
With AL teams forced to play NL-style baseball in the World Series when they travel, this takes lefty Alvarez's bat out of the lineup when the Astros don't have a designated hitter. This makes Brantley's bat even more important against Scherzer and Strasburg, as Houston's lineup is very heavy with righties.
Left-handed bats have hit .255 against Scherzer this regular season versus .193 against righties. The numbers aren't as staggering with Strasburg, but an occasional change of the eye can help. Brantley's triple slash of .323/.380/.549 against righties is far superior to his .282/.353/.387 line against southpaws. In fact, 19 of his 22 homers came off of right-handed arms.
Our platform features many different bet types, including first 5 inning moneylines!
Brantley has logged a hefty .341 average against Scherzer over his career (15-for-44) with 10 extra base hits. He has never faced Strasburg, but he clearly thrives against righties. Brantley was a new addition to the Astros in the offseason after they swayed him away from the Cleveland Indians, and he could pay huge dividends in the World Series.
Washington's X-Factor
The Nationals have used their starter Corbin numerous times this postseason out of the bullpen. The main reason for this is because Washington has very minimal options from the left side out of the bullpen. Roenis Elias and his 3.96 regular season ERA is one of their two options as far as southpaws go out of the pen. This makes Sean Doolittle the x-factor for Washington in this series.
Doolittle had a rough go this year, but late in the season he was seen working on his mechanics to get back to his dominant form. It appears that he has been successful, as he owns a 2.45 ERA this postseason and has a 6:0 K:BB ratio. With Daniel Hudson emerging as a quality closing option, this gives Washington a chance to match Doolittle up with guys like Brantley, Alvarez, and Reddick.
Brantley's success against righties is noted above, but Alvarez launched 18 of his 27 homers off righties this season. Having a legitimate lefty at the back end of the bullpen is extremely crucial for teams in the playoffs and Doolittle will be called upon regularly in these spots. Washington's ability to win games this World Series could vastly depend on their bullpen holding any potential leads, making Doolittle incredibly important for mix and matching scenarios.
World Series Outlook
One thing is for sure, this World Series is going to be very fun to watch. If you're a fan of amazing pitching battles, then this matchup is for you. Get ready to see the strikeouts pile up and for these games to come down to the wire in close contests, making each pitch more dramatic. Enjoy!