MLB
Who Will Take Home AL Cy Young Honors?
The candidates are few and far between
By Juan Pablo Aravena - Sep 29, 2020, 2:31am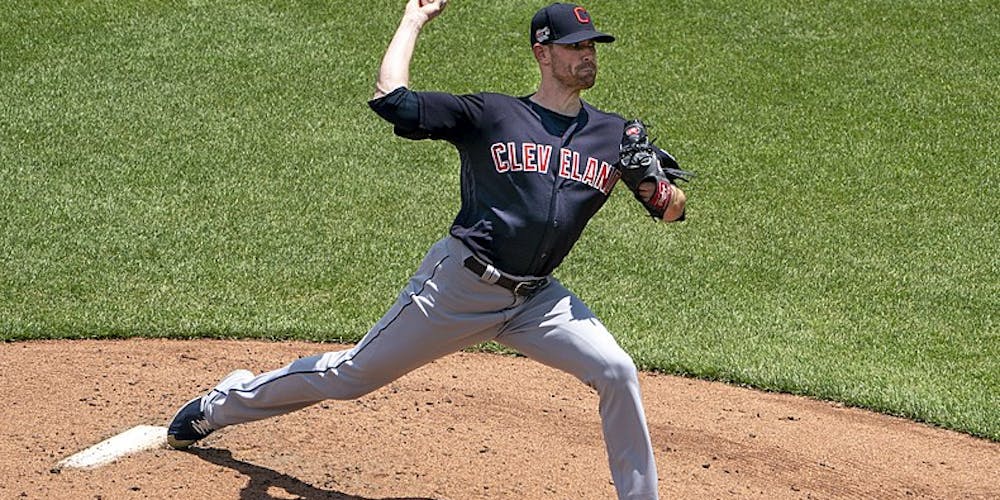 Quick-Hitters
Kenta Maeda went 6-1 with a 2.70 ERA, 0.75 WHIP, and 80 strikeouts over 66.2 innings for the Minnesota Twins, who won the AL Central.
Chris Bassitt went 5-2 with a 2.29 ERA, 1.15 WHIP, and 55 strikeouts over 63.0 innings for the playoff-bound Oakland Athletics.
Dallas Keuchel went 6-2 with a 1.99 ERA, 1.08 WHIP, and 42 strikeouts over 63.1 innings for the Chicago White Sox. It's their first playoff berth since the 2008 campaign.
Shane Bieber went 8-1 with a 1.63 ERA, 0.86 WHIP, and 122 strikeouts over 77.1 innings for the playoff-bound Cleveland Indians.
Get all of BetQL's best bets for today's MLB slate! Dating back a full calendar year, our five-star (max-value) bets have won 61% of the time!
Limited Options
The 2020 MLB regular-season ended on Sunday, so that means it's time to hand out individual awards for the top hitters and pitchers in all of baseball. Judging how things unfolded in the shortened 2020 campaign, one of the easiest -- or perhaps, the most consensus -- awards is the AL Cy Young.
There's absolutely no discussion here. Shane Bieber should win the award by a landslide. It's not even close. Unlike the National League, where up to five pitchers can make a case to win the award, Bieber has almost no competition in the American League. He was extremely dominant across the entire season and the numbers back him up.
If you want to roster any playoff teams in your DFS lineups tonight, be sure to get a 3-day free trial on RotoQL to check out our projections!
Dominance Overload
Let's take a look at what Bieber accomplished during the shortened, 60-game season. The 25-year-old righty went 8-1 with an excellent 1.63 ERA and 0.86 WHIP, as well as fanning 122 batters over just 77.1 innings pitched. It's unlikely that he would've been able to sustain those figures over the course of a 162-game season, but Bieber was nearly un-hittable. So much, that his already-stellar ERA doesn't even tell the whole story.
The Cleveland Indians ace posted the lowest ERA by any qualifying American League starter since baseball lowered the mound in 1969. The previous low was 1.74, accomplished by Pedro Martinez in 2000. Bieber also posted a 14.2 K/9, the best single-season strikeout rate by a qualifying starter in MLB history. He even surpassed Gerrit Cole's 13.8 K/9 record from the 2019 campaign.
League-Leading Stats
Bieber also held opposing hitters to a .167 average and a .494 OPS. Essentially, he made opposing hitters look like pitchers at the plate -- in a year where the NL adopted the DH for the first time in MLB history. That shouldn't be taken for granted. Only two position players who logged at least 500 career at-bats have had an OPS of .494 or lower.
Kenta Maeda of the Minnesota Twins, Dallas Keuchel of the Chicago White Sox, and Chris Bassitt of the Oakland Athletics also racked up excellent seasons and should merit consideration for the award. No pitcher was more dominant than Bieber, who also led starting pitchers in ERA with a 1.63 mark.
Bieber was stellar on the mound from start to finish. The best way to recognize his outstanding year would be to grant him the award that all pitchers lust after. He earned it.