MLB
The Truth About The Yankees
Armed with a deadly lineup and elite pitching staff, the Bronx Bombers are primed for a World Series run
By Dan Karpuc - Oct 9, 2019, 7:25pm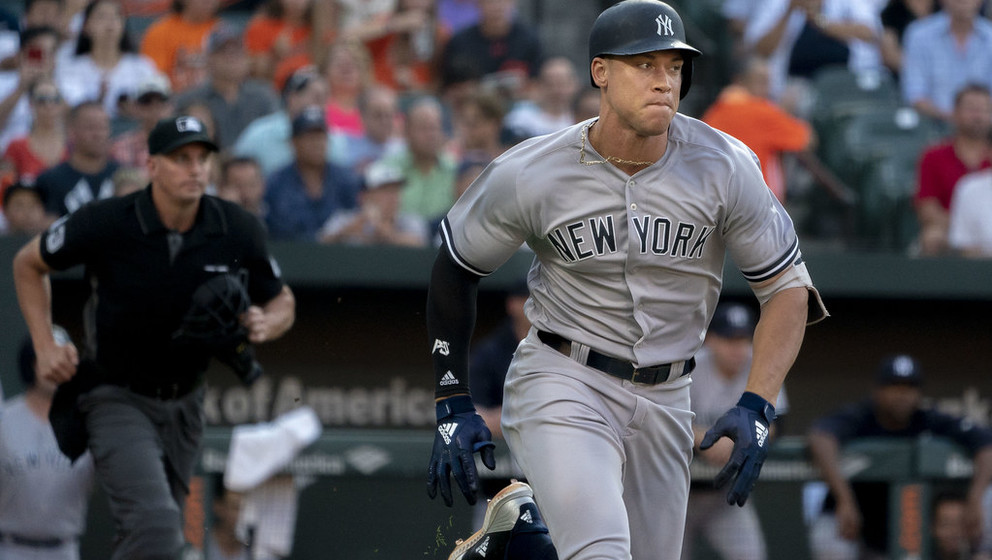 They don't have any noticeable weaknesses at the moment. 
It's true. 
After easily sweeping the Minnesota Twins in their ALDS matchup, outscoring them 23-7 in the process, the New York Yankees are positioned to make a run at their first World Series title since 2009 and await the winner of the series between the Houston Astros and Tampa Bay Rays. 
Regardless of who they square off against moving forward, New York will be a formidable opponent to whoever stands in their path.
Check the current odds that New York has to win the World Series on DraftKings and grab your 50% deposit bonus while you're at it!
Starting Pitching 
Expect the Yankees to continue using a three-man starting rotation moving forward with the option of an "opener". 
James Paxton started Game 1 of the ALDS and allowed five hits and three earned runs while striking out eight over 4 2/3 innings. The Yankees have now won his last 12 starts dating back to August 2nd and he managed a 1.05 September ERA over 25 2/3 innings heading into the playoffs. Clearly, he's in great form. 
Masahiro Tanaka started Game 2 and surrendered just three hits and one earned run while punching out seven over 5.0 innings. The Yankees have gone 14-5 over his last 19 starts and he has been an incredible postseason pitcher throughout his career, as he holds a 1.54 ERA and 0.80 WHIP over 35.0 innings pitched (six starts). 
Luis Severino started Game 3 and recorded 4.0 shutout innings, allowing four hits while striking out four en route to the Yankees sweep. He made his first appearance of the season on September 17th, but seems to be back at full strength, as he threw 83 pitches in that playoff outing. If he's on, he's nearly unhittable, like some of the game's other top hurlers. 
J.A. Happ struggled as a starter all year long, but got stronger as the season came to a close, pitching to a 1.65 ERA over 27.1 innings in September. Look for the Yankees to potentially use Chad Green as an opener and follow him up with Happ in one of the middle games of the series, most likely Game 4.
While the order of the rotation is not set, no Yankees starter will be asked to throw a complete game or anything close to it due to their incredible bullpen.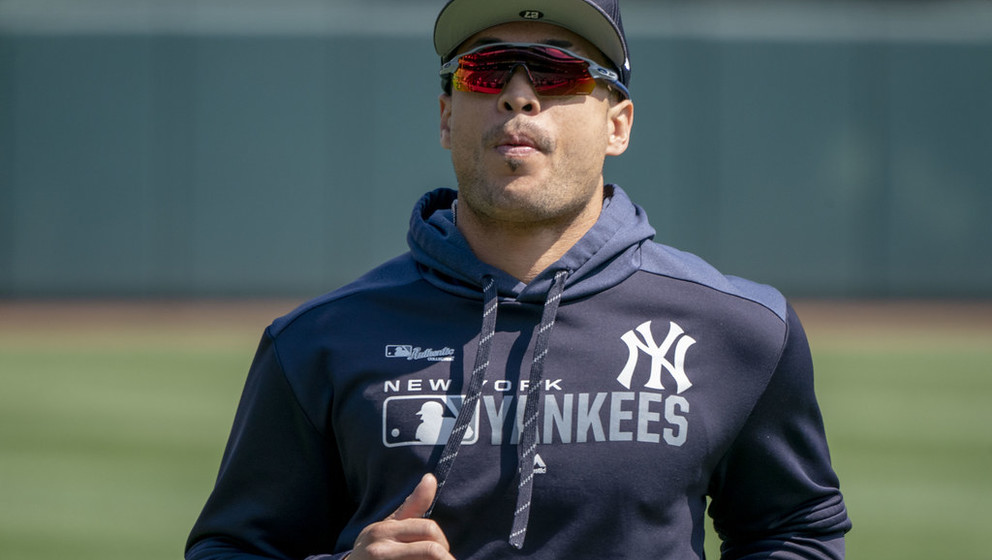 Shutdown Bullpen 
Green, Adam Ottovino, Tommy Kahnle, Zack Britton and Aroldis Chapman make up one of the best bullpens in recent memory and create an edge for New York moving forward. No other playoff team has the luxury of turning the game over to their bullpen by the fifth or sixth inning on purpose and with confidence. 
New York can do that and most likely wants to do that every game. That's how Brian Cashman designed this roster and given the success of the 2015 Kansas City Royals, a bullpen-centric model can certainly work.
Dynamic Lineup 
The Yankees rolled with this exact lineup three games in a row in the ALDS: 
Starters
1. DJ LeMahieu, 1B
2. Aaron Judge, RF
3. Brett Gardner, CF
4. Edwin Encarnacion, DH
5. Giancarlo Stanton, LF
6. Gleyber Torres, 2B
7. Gary Sanchez, C
8. Didi Gregorius, SS
9. Gio Urshela, 3B
Bench: Cameron Maybin, Austin Romine, Luke Voit, Tyler Wade 
Now with Aaron Hicks coming back into the mix, it appears as though either Maybin or Voit will be left off the ALCS roster. Nonetheless, this lineup has a mix of elite contact hitters (highlighted by LeMahieu) and power (essentially everyone) as well as veterans (Gardner, Encarnacion) and youngsters in their 20s (especially Torres). 
Aaron Boone can have confidence in every hitter in the lineup and you can easily make the argument that this is the best overall lineup since the Yankees won their last title 10 years ago. 
Now the question is whether or not they'll win No. 28 or if their fans will impatiently wait another year. 
Before every single playoff game, be sure to check out all of our algorithm's best bets as well as our other informative dashboards!