BOS
Red Sox
Today, 6:05 PM
BAL
Orioles
BAL -110 --
TB
Rays
Today, 6:05 PM
MIN
Twins
MIN -120 --
NYY
Yankees
Today, 6:05 PM
PHI
Phillies
NYY -130 --
TOR
Blue Jays
Today, 6:05 PM
DET
Tigers
TOR -130 --
ATL
Braves
Today, 6:05 PM
PIT
Pirates
ATL -130 --
WAS
Nationals
Today, 6:10 PM
NYM
Mets
NYM -130 --
CHW
White Sox
Today, 8:05 PM
SF
Giants
SF -115 --
SD
Padres
Today, 8:05 PM
TEX
Rangers
SD -130 --
COL
Rockies
Today, 8:10 PM
SEA
Mariners
SEA -125 --
CLE
Indians
Today, 8:10 PM
MIL
Brewers
MIL -125 --
LAA
Angels
Today, 8:10 PM
ARI
Diamondbacks
ARI -115 --
STL
Cardinals
Today, 11:05 PM
HOU
Astros
HOU -125 --
CHC
Cubs
Tomorrow, 1:05 AM
LAD
Dodgers
LAD -170 --
KC
Royals
Tomorrow, 1:05 AM
CIN
Reds
CIN -125 --
MLB
Don't Sleep On This MLB Team In 2021
The Kansas City Royals quietly assembled a dynamic and talented roster and sportsbooks completely undervalued them
By Dan Karpuc - Feb 18, 2021, 11:37pm
Since pitchers and catchers have now reported to Spring Training, it's officially time to look at some MLB futures. As the Tampa Bay Rays showed last season and in recent years, small market clubs can compete at the highest level and there's one team that's jumping out with massive early value. 
The Kansas City Royals have a regular-season win total of just 72.5 games on DraftKings, are listed with the worst odds to win the American League Central Division (+4500 on PointsBet), were given +6000 odds to win the American League on FanDuel (2nd-worst) and are at +10000 or +11000 to win the World Series on most books. 
Is a World Series run for Kansas City probable in 2021? No. But, will they be contenders? They have the tools. Keep reading and you might be surprised at the talent this club has on its roster.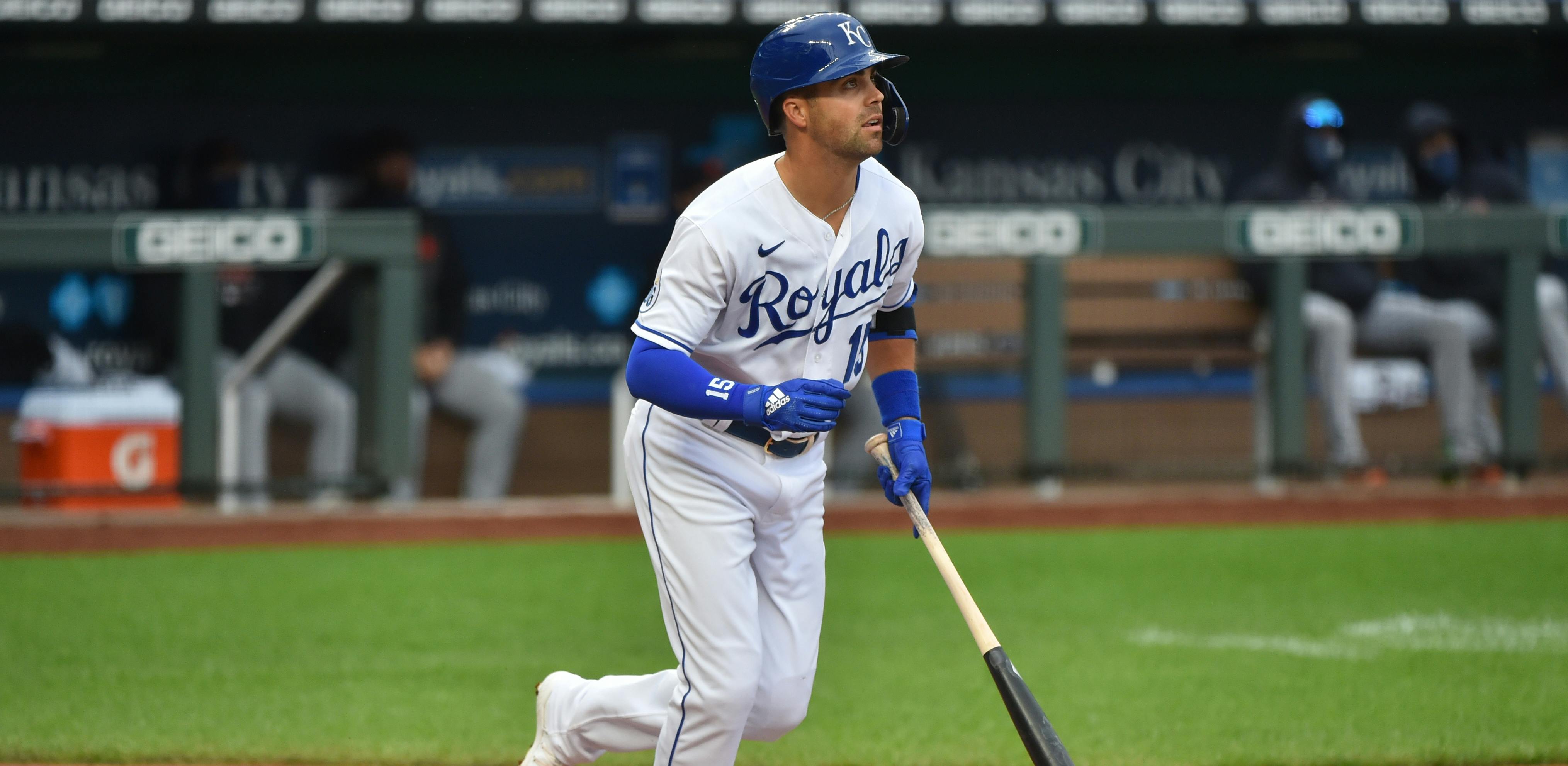 A Stacked Lineup 
Whit Merrifield is expected to lead off and play right field for the Royals in 2021. The natural contact hitter has the 4th-best odds to lead the MLB in hits (+1500 on PointsBet) and hit .282 with 9 homers and 30 RBIs with 12 stolen bases in 60 games last season. He will most likely be followed up with switch-hitting shortstop Adalberto Mondesi in the two-hole. Mondesi hit .256 with 6 home runs and 22 RBIs in 59 games last season, but added a whopping 24 stolen bases. BetMGM is giving him the highest odds to lead the MLB in steals (+120) and is giving him +8000 odds to win the AL MVP. 
Not many other teams in the MLB, let alone the AL, have a dynamic one-two punch that can both create opportunities on the basepaths as well as with their bats.
The middle of the lineup will be quite juicy. Newcomer Carlos Santana is the potential third hitter and even though he got unlucky at the plate last season (.199, 8 home runs, 30 RBIs), he drew more walks (47) than strikeouts (43) in 255 plate appearances and is another switch hitter with the ability to get on base (.366 career OBP) and drive in runs with some pop. 
Catcher Salvador Perez is coming off an impressive abbreviated campaign in which he hit .333 with 11 homers and 32 RBIs in just 37 games played. He will hit in the middle of the order, somewhere around left fielder Jorge Soler, who followed up a 48-homer season in 2019 with a 8-homer, 24-RBI showing in 43 games last year. You can get +10000 odds on Soler to win the AL MVP on DraftKings, FanDuel, PointsBet and BetMGM and he's just one year removed from hitting 48 bombs with 117 RBIs in 162 games played. Just sayin'. 
The bottom of the lineup won't be terrible. Third baseman Hunter Dozier hit 6 homers and drove in 22 runs in 44 games played last year, but hit 26 homers and drove in 84 runs in 139 games played back in 2019. You can do a lot worse in the 7th spot. Finally, newcomer Michael A. Taylor will likely man center field and should get his first true everyday Major League opportunity while defensive keystone guru Nicky Lopez will almost certainly bat 9th. 
Infield utilityman Hanser Alberto is a prime platoon candidate to split second-base playing time with Lopez (against left-handed pitchers) while backup catcher Cam Gallagher and fourth outfielder Edward Olivares will provide depth. All-in-all, this is going to be a productive lineup with a lot of sneaky upside. 
CLICK HERE to get a risk-free bet up to $2,000 on PointsBet!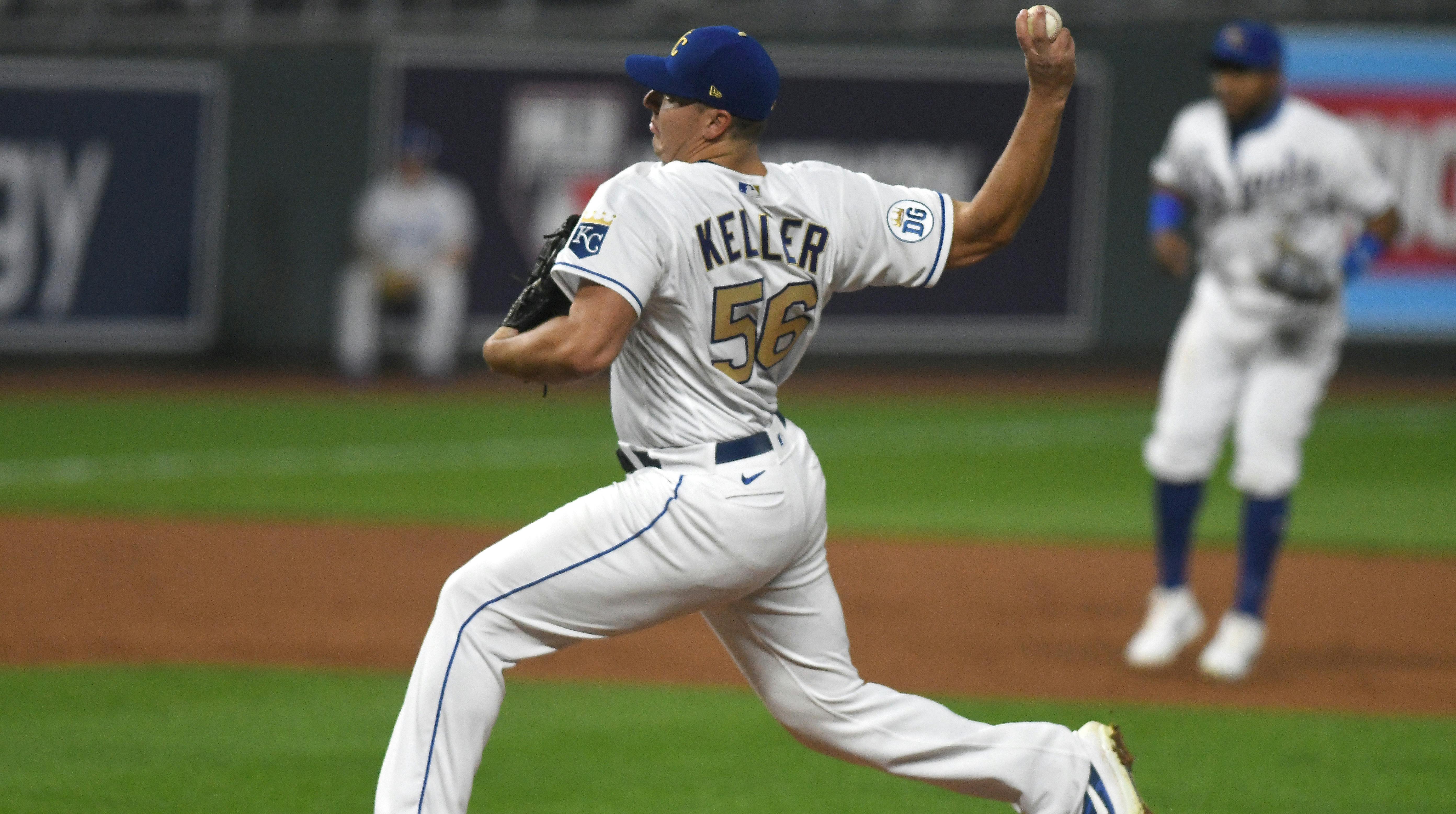 Don't Write Off The Staff
Bet you didn't know that projected ace Brad Keller posted a 5-3 record with a 2.47 ERA in nine starts last season. Bet you also didn't know that he only allowed 39 hits in 54.2 innings with a 1.02 WHIP. While he will be expected to perform over a much longer season, Keller emerged as the team's ace and will look to baffle hitters with his elite sinker in 2021. 
Newcomer Mike Minor is just one year removed from an All-Star year, but struggled limiting damage last season despite allowing 50 hits in 56.1 innings. The southpaw posted a 5.56 ERA (4.64 FIP) over 12 appearances (11 starts) for the Texas Rangers and Oakland Athletics before signing with the Royals in the offseason. He, or fellow lefty Danny Duffy (4-4, 4.95 ERA in 2020), will likely man the second spot in the rotation. 
The two x-factors will be Brady Singer (4-5, 4.06 ERA in a team-high 12 starts last season) and Kris Bubic (1-6, 4.32 ERA in 10 starts). Singer is just 24 years old and performed well in his rookie campaign, pitching a team-high 64.1 innings, posting a team-high 61 strikeouts compared to 23 walks while surrendering 52 hits. If he takes a step forward, he will instantly solidify the team's presumed weak spot. Bubic is just 23 years old and the lefty will look to improve on a season in which he hurled 50.0 innings, giving up 52 hits while striking out 49 along the way. 
If any of the aforementioned starters struggle, the team has options waiting for their opportunities, which I'll get to in a sec. There's also a chance that the team begins the year with a six-man rotation. In that case, Jakob Junis would likely be the sixth man.
CLICK HERE to get an exclusive DraftKings deposit bonus now!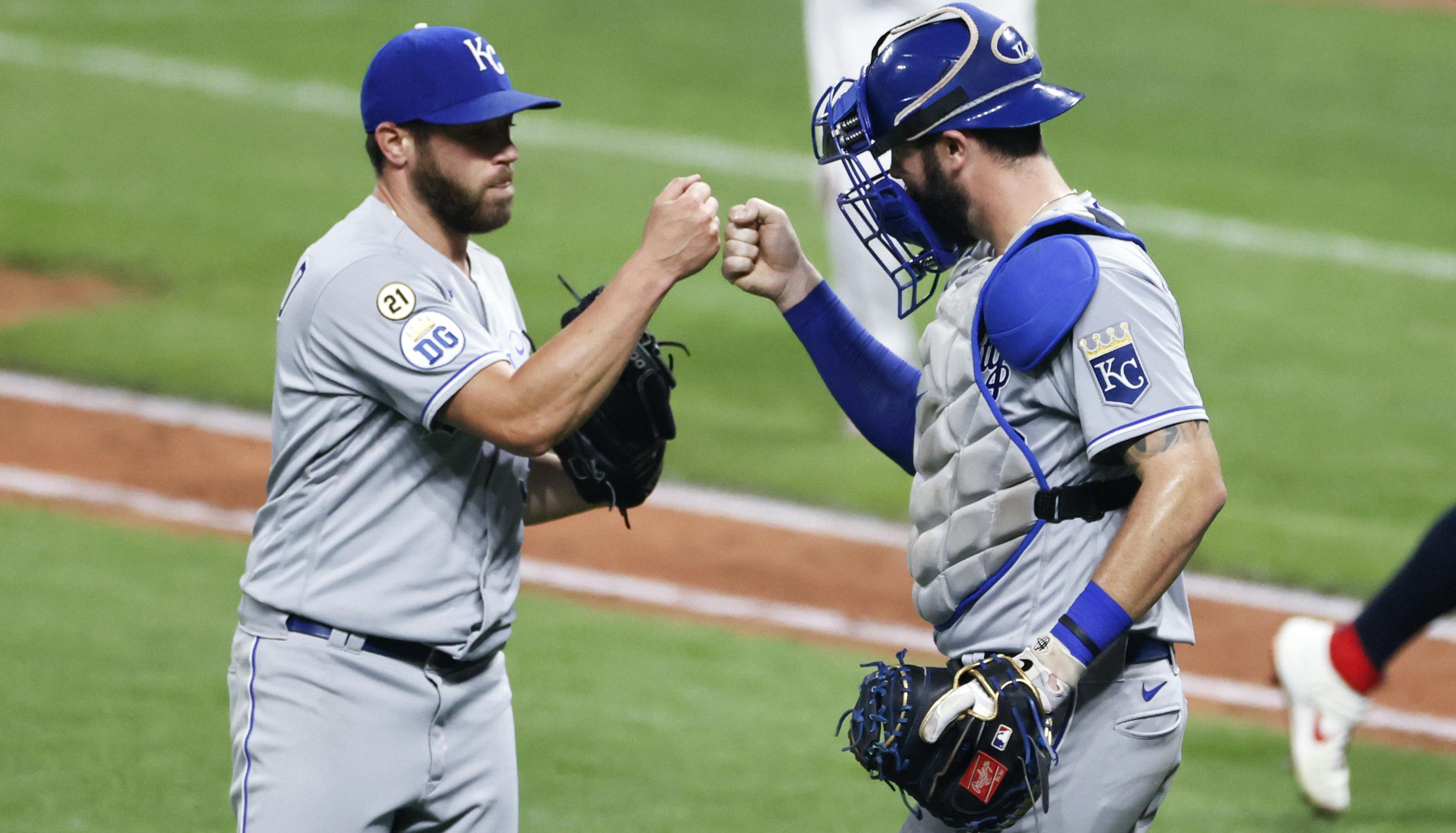 They Have The Blueprint
If you remember back to Kansas City's improbable 2015 World Series win, their bullpen was their major strength and they were essentially pioneers of modern-day bullpen usage. 
Two members of that 'pen are back on the team and will fight for late-inning spots: Greg Holland and Wade Davis. Holland will most likely begin the year as KC's closer after going 6-for-6 in save opportunities last season with a 3-0 record, 1.91 ERA (0.95 WHIP) in 28.1 innings (28 appearances). Meanwhile, Davis will look to find his footing after an injury-ridden and tumultuous experience pitching in the thin air of Coors Field with the Rockies over the past three seasons. 
Jesse Hahn (1-0, 0.52 ERA, 0.69 WHIP in 18 appearances) and Kyle Zimmer (1-0, 1.57 ERA, 1.04 WHIP in 16 appearances) will both be important parts of the bullpen as well, as will Josh Staumont, who posted a 2.45 ERA with 37 strikeouts in 25.2 innings (26 appearances). Tyler Zuber is another piece that showed good stuff in limited time last season, as he struck out 30 in 22.0 innings (23 appearances) with a 4.09 ERA. There are some question marks, specifically with who will be the left-handed members to join the aforementioned righties, but that's what Spring Training is for. 
CLICK HERE to get a risk-free bet up to $600 on BetMGM right now!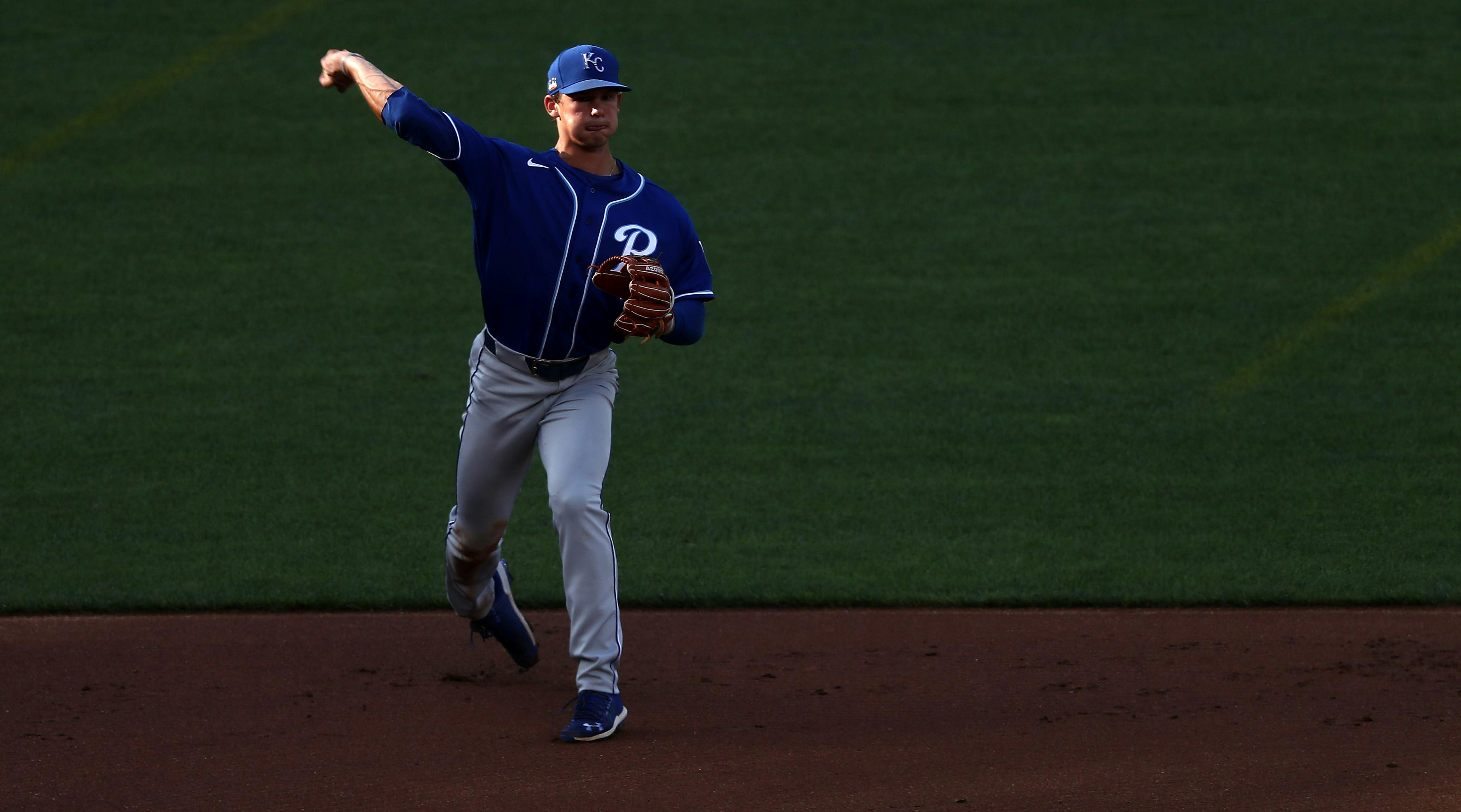 Top Prospects Might Be Ready
It's not a certainty that 20-year old middle infielder Bobby Witt Jr. or starting pitchers Asa Lacy, Jackson Kowar and Daniel Lynch will be called up at any point of the 2020 season, but there could presumably be spots available. Hear me out. 
While Lopez is a defensive whiz at second base, Witt's five-tool skillset made him the 2nd overall pick as an 18-year-old back in 2019 and he reportedly impressed during his time at the Royals' alternate training site last season before taking part in the team's fall instructional program. If Lopez can't make gains at the plate (.201, 1 HR, 13 RBI in 56 games played last year) and continues to be an offensive liability, Witt could potentially be called upon to take over at second or elsewhere on the field. 
Mondesi and Merrifield in particular have multi-positional versatility which could come in handy in that situation. 
Lacy was selected 4th overall in the 2020 MLB Draft and, like Witt, was invited to the team's Spring Training Camp as a non-roster invitee, as were Lynch and Kowar. Lacy hasn't yet pitched in a professional game, but was dominant at Texas A&M and thought of as a candidate to make a quick leap to the pros. (Remember that the team notably drafted Brandon Finnegan out of TCU in the 2014 MLB Draft and called him up that same season.) 
Lynch is a 6'6, 24-year-old southpaw who was dominant with a 2.50 ERA over 32 minor league starts (1.19 WHIP) in 2018 and 2019, but hasn't pitched above the High-A level. Finally, Kowar posted a 3.50 ERA over 35 minor league starts in 2018 and 2019 and could also get in the mix if someone in the rotation doesn't perform up to expectations.
Top 3 Royals Bets
This team isn't getting any love or any respect, but it has a ton of upside in what could be a wide-open American League. Here are my favorite Royals bets to make right now (in this order):
Royals To Win The AL Central Division (+4500, PointsBet)
Adalberto Mondesi To Lead The MLB In Steals (+120, BetMGM)
OVER 72.5 Wins (-112, DraftKings)
Are you a Royals believer? What are your favorite Royals bets? Hit me up on Twitter @DanielKarpuc and let me know (or call me crazy… your call)!