MLB
This Pete Alonso Stat Will Surprise You
Sometimes, individual achievements don't exactly convert to team wins
By Dan Karpuc - Sep 1, 2019, 3:05am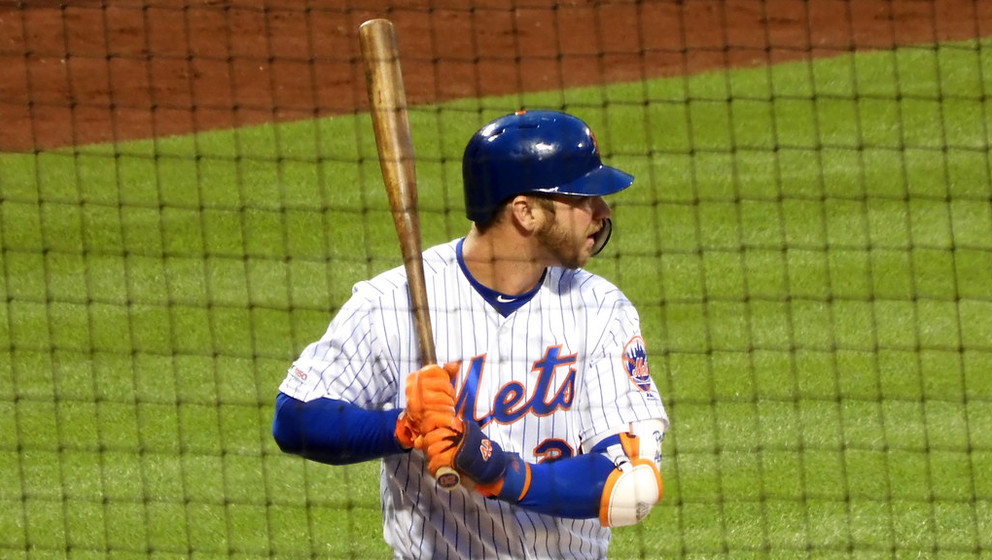 New York Mets rookie Pete Alonso is having an historic rookie campaign. Through 133 games, the first baseman has already blasted 42 home runs and posted 101 RBI, 27 doubles and 81 runs scored. At 24 years old, he is arguably the best pure power hitter in baseball. 
Heck, he's already the Mets' single-season home run king. 
At 69-66, New York is hanging in the conversation for an NL Wild Card spot, and the general thought is that Alonso has had a lot to do with that. 
He has. Other than his impressive production, his mere presence in the order allows for the protection of his teammates in the lineup around him. 
But, interestingly, the team has not particularly fared much better in games in which he's hit a home run. 
In fact, they've gone 22-17 in games in which Alonso has hit one.
With their recent surge in mind, they've gone 8-2 over the last 10 games in which he's hit one, dating back to July 20th. But, over that span (July 20th to August 27th), the team went 23-11, one of the best marks in MLB. 
Therefore, while Alonso's home run production has been amazing from an individual perspective, it hasn't had a verifiable impact on the win column over the course of the year. The emergence of an effective bullpen and of the offensive producers around him has most likely been the root cause for all the recent success. 
But, at least Mets fans can laugh at New York Yankees fans about this:
Pete Alonso has more than twice as many homers as Aaron Judge and Giancarlo Stanton combined this year.

— Tim Healey (@timbhealey) August 27, 2019
Tonight, the Mets are narrow -120 favorites on Sunday Night Baseball against the Philadelphia Phillies. 
Find out all the betting-related info you need about the matchup on the "Games" tab.