MLB
The Way The Yankees Can Instantly Become World Series Favorites
This move would transform their odds
By Brandon Barbour - Jul 12, 2019, 2:01am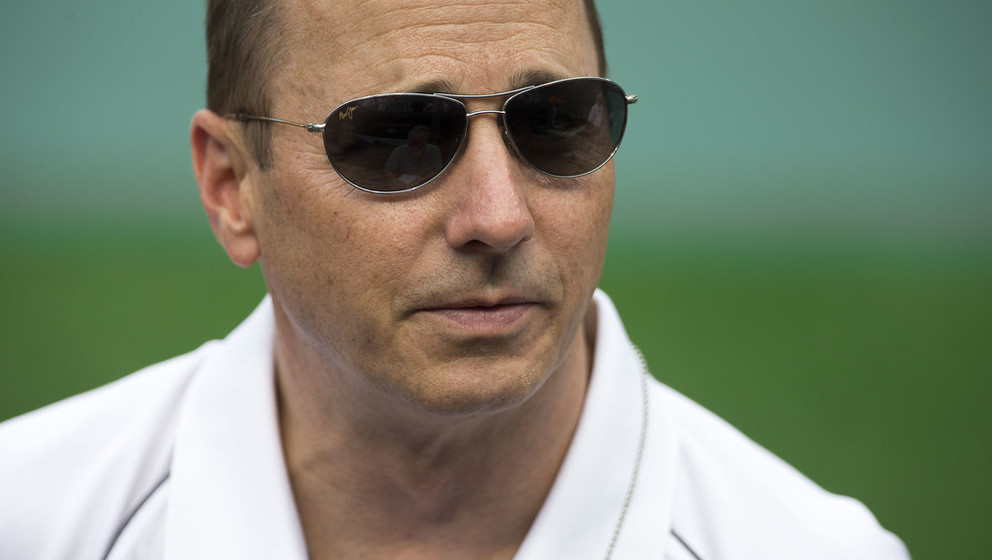 The All-Star break is the perfect time for teams to take a deep breath and evaluate their positions moving forward. This is typically when ownership and management decides whether they'll be buyers or sellers as the trade deadline nears. Phones will be ringing nonstop as teams do their due diligence over the next few weeks in order to get the best deal possible.
The Yankees have had a terrific season despite all of their injuries, going 57-31 and leading the AL East by 6.5 games. There's a chance that they'll finish with 100 wins for the second-straight season. Las Vegas has the Yankees at 19/5 to win the World Series, which ranks them as the second-favorite behind the Los Angeles Dodgers. Let's speculate on what the Yankees could do to potentially bolster their chances and become the favored team.
A Lethal Offense
The Yankees are averaging the second-most runs scored in the AL per game this season (5.72). One might roll their eyes and think that this is obvious, but if you haven't been fully aware of their season so far, you would have missed the fact that some of their best sluggers have missed time. Giancarlo Stanton (79), Didi Gregorius (66), Aaron Judge (55), and Aaron Hicks (47) have all missed a significant amount of games, but are all back and healthy now. Miguel Andujar is out for the remainder of the season after undergoing surgery on a torn labrum in his right shoulder. It's nothing short of amazing that they've been so successful at generating runs with all of their lengthy absences.
The club acquired more pop about a month ago when they sent a pitching prospect to the Seattle Mariners in order to obtain the services of Edwin Encarnacion. The move was shocking, especially for its timing, but mostly because the Yankees seemed to be in need of a left-handed bat. Encarnacion has been slow to warm up to his new club, but he should settle in sooner than later. The team ranks third in total homers, OBP, and slugging in the AL. They have received fantastic production from younger infielders Gleyber Torres, Luke Voit and Gio Urshela. Torres has smacked 19 homers, 50 RBI, and hit .292 in his second season, Luke Voit has launched 17 homers and 50 RBI, and Urshela is hitting .304 with 39 RBI. Former NL batting champion D.J. LeMahieu has been the perfect table-setter for the big boppers, hitting .336. This lineup is stacked and really doesn't need any help moving forward.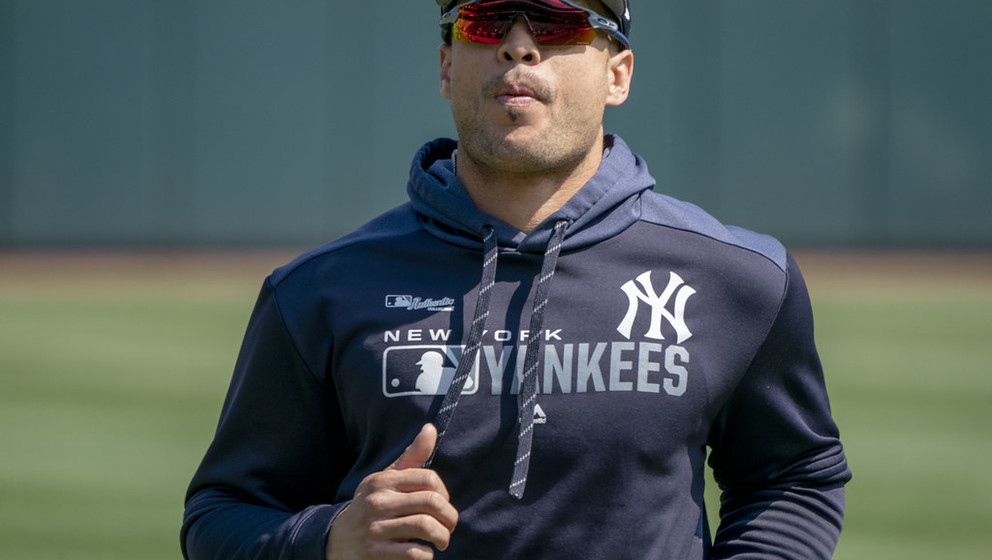 A Reliable Bullpen
Yankee Stadium is incredibly challenging for pitchers to limit damage in due to its short porches. The pop-up home runs that would be an out in most other yards can really get under a pitcher's skin. Despite the run-preventing challenges that the ballpark creates, New York's bullpen has been one of the best in the AL. They rank fifth with a 4.03 ERA, which is very good when you consider that the MLB is on pace to break the season-long total of homers by a large amount. 
Aroldis Chapman continues to dominate and is still recognized as one of the best closers in baseball. He is 24-for-27 in save opportunities and owns a 1.82 ERA. Champan has 50 strikeouts in 34.2 innings and has allowed just one round-tripper all season. Zack Britton has been hard to score on as well, pitching to a 2.43 ERA as the teams' only left-handed specialist. This is an area that they could improve by adding another lefty, but it's not the most profound hole on their roster. Adam Ottavino (1.80 ERA) and Tommy Kahnle (3.12 ERA) have been terrific out of the bullpen, too. The club hopes to get a boost from long-time setup man Dellin Betances at some point. He's been out with an initial shoulder impingement issue, followed by a lat strain. He would be the ultimate boost to an already sturdy bullpen.
An Overachieving Rotation
The starting rotation has exceeded expectations this season. Masahiro Tanaka and Domingo German have been the stars of the group. Tanaka leads the club in starts (18) and owns a 3.86 ERA. German is having a breakout campaign with a 3.67 ERA and 10 wins. It's hard to tell what the Yankees will get out of him once the pressure is on and after he's logged more innings in a year than he ever has, but nonetheless, he's been quite the surprise.
James Paxton, C.C. Sabathia, and J.A. Happ are the remaining three starters on the club. Paxton and Sabathia have been decent with 4.01 and 4.03 ERAs, respectively. Sabathia has continued his Hall of Fame career with respectable numbers at the age of 38. It's very impressive, but the Yankees would likely prefer to avoid relying on him in the playoffs. Happ has been a complete dumpster fire. After signing a two-year, $34M deal last offseason, he's struggled to the tune of a 5.02 ERA over 17 starts. The club would probably like to move him to the bullpen to add a lefty, but there's nowhere else to turn for starting pitching within the organization.
Luis Severino, the club's ace, remains on the shelf as he deals with shoulder issues. Like Betances, Severino was forced to push back his rehabilitation due to a lat strain. There's no telling when or if he will return, but if he does, it would make the Bronx Bombers even scarier. The earliest we could expect to see him back would be late-August. This leads to what the Yankees need most moving forward.
A Realistic Trade to Take Them to New Heights
The Yankees desperately need an ace to help navigate them through the playoffs all the way to their first World Series title since 2009. They have the devastating lineup, the steady bullpen, and even quality starting arms to get them through a long regular season, but a flashy ace could solve all of their problems. The Red Sox (Chris Sale and David Price), Astros (Justin Verlander and Gerrit Cole), and Dodgers (Clayton Kershaw and Hyun-Jin Ryu) still have more star power in the starting rotation, for example.
The Yankees, along with other clubs, refused to bite the bullet and overpay the Mets for Jacob deGrom's services last season at the trade deadline. He could have been the tipping point as a difference-maker for clubs, but the price was too steep. The Yankees have already said that they prefer to not deal for a rental, so that removes some names from the list of potentials. Madison Bumgarner and his playoff pedigree seem like a logical choice, but the Yankees have said that they wouldn't include Clint Frazier in a deal for the Giants' ace. This makes it unrealistic that Bumgarner will shave the beard and be traded to New York. Noah Syndergaard has more than one season left of control, but he has been pitching poorly in 2019 and injury concerns are always lingering with the big righty. The perfect arm lies in Cincinnati.
The Perfect Piece
Luis Castillo would be the ultimate pickup for the Yankees. He may be hard to pry from the Reds considering that he's very cheap and under team control for four more seasons, but the Yankees have the prospects to get a deal done if they so desire. Castillo is 8-3 with a 2.29 ERA over 18 starts this season. He has truly blossomed into one of the most difficult pitchers to hit, allowing just 62 hits and nine homers over 106 innings. The Reds play in a bandbox ballpark of their own, so the low home run total should translate in New York. Castillo has a very high walk total (53), but maybe pitching behind a much better offense would allow him to attack the strike zone.
The Reds are in last in the NL Central, but they're just 4 1/2 games back from first. The NL West's dominance makes it seem like a long shot for Cincinnati to make a wildcard run, so maybe the Yankees could convince them with the right package. New York doesn't need outfielders anytimesoon, so they could absolutely afford to put top prospect Estevan Florial into a deal for Castillo. Next, they would probably need to include their best pitching prospect in Jonathan Loaisiga. It's really a guessing game after that, but another top pitching prospect would likely need to be included as well.
Castillo is so valuable due to his control and salary that it would take a major package for Cincinnati to relinquish him. The Yankees are completely capable of pulling a major deal off if they wish to. They'd certainly turn into World Series favorites and their odds will change drastically from 19/5 if this is achieved. It's somewhat drastic, but this is exactly what the Yankees need to pursue if they want to win right now. Castillo is the real deal and would capture the attention of the nation if he ends up in the Big Apple.