MLB
MLB Value Bets: June 14, 2019
The BetQL models have identified huge value on tonight's 15-game slate
By Bennett Bedford - Jun 14, 2019, 7:54pm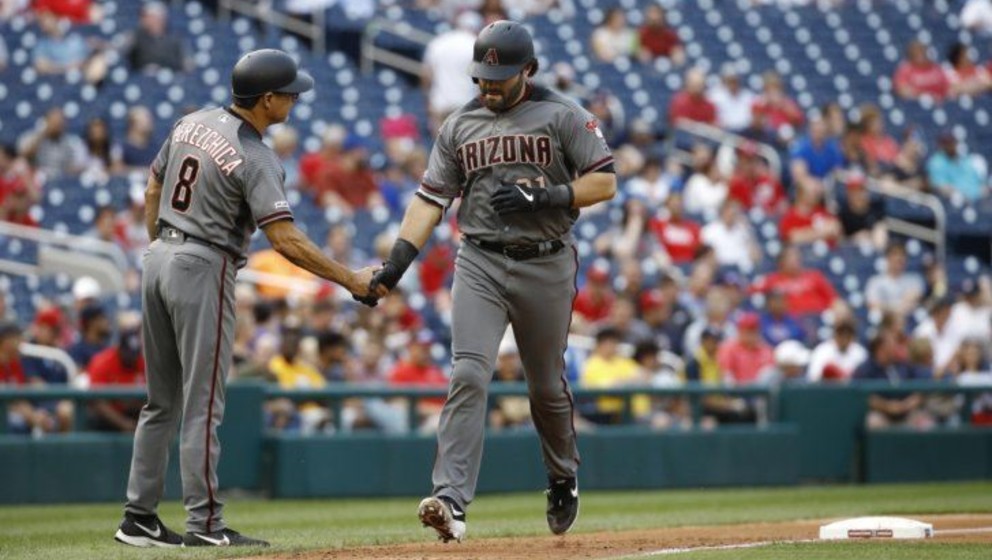 With a full slate of 15-games, we have a lot of mis-priced lines that the BetQL models have identified some value in. A profitable strategy for us this season has been to fade top-tier pitchers at overvalued odds and we will be targeting another situation like that tonight in the Diamondbacks-Nationals matchup in Washington. The other game that we will be looking at is the matchup that features the largest spread on the slate between the struggling Blue Jays and the AL leading Houston Astros.
Starting Pitchers: Robbie Ray vs. Max Scherzer
Money Line: Diamondbacks +155, Nationals -185
Spread: Diamondbacks +1.5 (-140), Nationals -1.5 (+120)
Total: O/U 7.5 Runs
The Diamondbacks' offense has been one of the most surprising units in all of baseball as they lead the NL in runs scored with 366 on the year. Tonight, they will take on the Nationals in Washington as +155 underdogs. While a matchup with Max Scherzer is certainly a tough proposition, this offense has proven more than capable of scoring runs off of any pitcher in the league. Arizona will also be throwing one of the better arms on their staff, with Robbie Ray on the mound. While Ray hasn't been as effective as teammate Zack Greinke has been this season, his 3.54 ERA, 3.19 FIP, and 1.35 WHIP have been serviceable for a #2 starter.
The BetQL models have consistently led users to profits this season by fading top end pitchers who have been overvalued on the money line and this is another spot where we are looking to fade Scherzer in a game where the line should be closer to ARI -110. The Nationals are a poor 4-10 in games in which Scherzer has started this year, so take the extreme value on the D-Backs and hope that the explosive Arizona offense can chase Scherzer early and get into the weak Washington bullpen.
BetQL Value Pick: Arizona Diamondbacks Money Line (+155)
Starting Pitchers: Aaron Sanchez vs. Gerrit Cole
Money Line: Blue Jays +240, Astros -300
Spread: Blue Jays +1.5 (+115), Astros -1.5 (-135)
Total: O/U 8 Runs
The Astros are by far the highest favorites of the slate at -300 against the Blue Jays. You will almost never see the BetQL models suggest taking a favorite this large, but at the same time the thought of taking the Blue Jays, who are 5-15 over their last 20 road games, against the best team in the American League seems like a -EV bet. Thankfully, the BetQL models have identified the Astros Run Line of -135 as the highest value run line bet on the slate.
Houston will be throwing Gerrit Cole, who has been an absolute strikeout machine this season as evidenced by his 38.6% K-Rate. This could spell serious trouble for a struggling Blue Jays offense that struggles to make contact. Toronto has a team strikeout rate of 25.2% against right handed pitching in 2019. While Toronto is riding a 2-game winning streak, both of those wins came against the Orioles and they have not won 3-straight games since way back on April 28th.
BetQL Value Pick: Houston Astros Run Line (-135)
There's plenty of strategy that goes into putting together a winning ticket, and the best place to start is the BetQL Mobile App. Our Trending Picks and Public Betting tools are a massive advantage when you're making bets, regardless of bankroll size. I'm always there to help too so check me out on Twitter (@DFSBenj) for even more NFL, NBA, MLB and PGA daily fantasy and sports betting content.
GET AN EDGE OVER VEGAS
Get our apps to view tonight's mispriced lines and bets that the pros love
Get Today's Picks