MLB
3 MLB Prop Bets to Target: June 13, 2019
Value in Coors Field
By Bennett Bedford - Jun 13, 2019, 7:50pm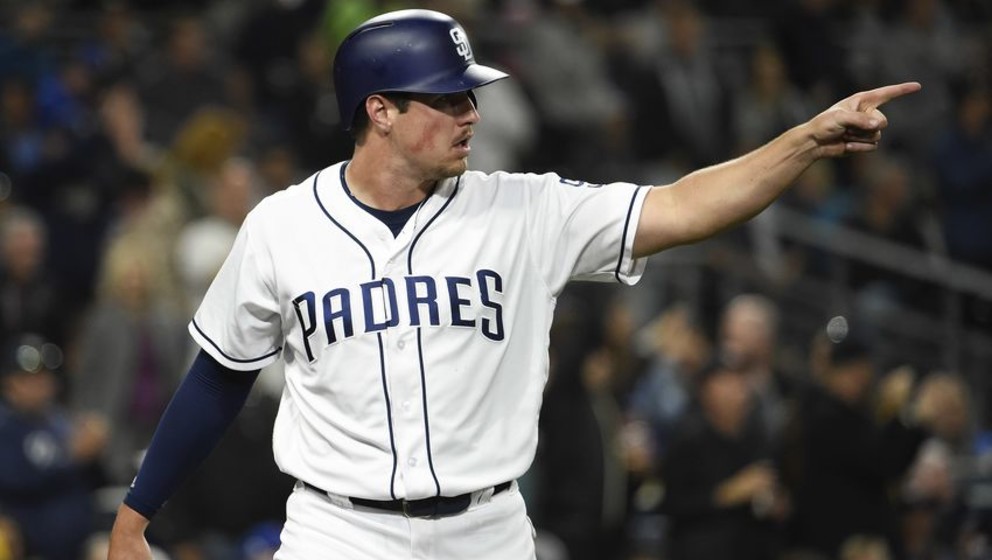 Hunter Renfroe to hit a Home Run (+225)
Fans of BvP will love the spot that Padres OF Hunter Renfroe is in tonight in a matchup with Rockies starter Jon Gray. Renfroe is 4-for-6 with 3 home runs in his career against Gray and he will get the added bonus of facing Gray in the thin air of Coors Field. Renfroe has the lowest odds on the entire slate among batters on his 'to hit a home run' prop at +225, but the spot that he is in is just too good to ignore.
Renfroe is very much a boom or bust type player, who generally either hits the ball hard or strikes out, but that is the exact type of player that you should be targeting in these 'to hit a homerun' player props. Renfroe has hit 11 home runs in his last 25 games, so I'm willing to take my chances here at +225 odds on a player who has elite BvP and is playing in the best hitting environment in baseball.
Jon Gray Over 6.5 Strikeouts (+105)
While I like taking Padres OF Hunter Renfroe to hit a home run at +225, I also like Jon Gray's chances of going over his strikeout prop of 6.5 at +105. The Padres offense is one of the worst lineups in all of baseball and as a team they are striking out at the highest clip on the slate at 26.8% against right-handed pitching. Gray has also been a steady strikeout producer this season, having struck out 7 or more batters in 6 of his last 7 starts, which has helped raise his K-rate to a respectable 25.5%.
I'm sure Gray will give up some runs tonight, but he has shown a nice ability to pitch into the middle innings of games at home -- going at least 5 ⅓ innings in all 5 of his home starts. I like the value of the +105 number in this spot against a bad offense that strikes out at an absurdly high clip.
Matthew Boyd Over 6.5 Strikeouts (-155)
Matthew Boyd has been one of the few bright spots for the Tigers this season and you have to absolutely love his strikeout prop being set at only 6.5 in a matchup with the Royals. Sure, you have to pay a fairly steep price at -155, but the combination of matchup and the low 6.5 number makes this a great prop bet to take.
Boyd has a high strikeout rate of 30.5% this season, which is by far the highest rate among all pitchers on tonight's slate. This matches up really well with the matchup with the Royals who have a team strikeout rate of 22.% against left-handed pitching in 2019. Boyd has recorded 7 or more strikeouts in each of his last 5 starts and has at least 6 Ks in 12 of his 14 starts this season, so we know that he is virtually guaranteed to hover around the 6.5 line. I would have considered playing this prop at 7.5, so we are getting a value on the 6.5 strikeout line, even at -155.
There's plenty of strategy that goes into putting together a winning ticket, and the best place to start is the BetQL Mobile App. Our Trending Picks and Public Betting tools are a massive advantage when you're making bets, regardless of bankroll size. I'm always there to help too so check me out on Twitter (@DFSBenj) for even more NFL, NBA, MLB and PGA daily fantasy and sports betting content.
GET AN EDGE OVER VEGAS
Get our apps to view tonight's mispriced lines and bets that the pros love
Get Today's Picks