MLB
MLB Preview and Best Bets: June 11, 2019
Top targets for today's full slate of games
By Brandon Barbour - Jun 11, 2019, 4:01pm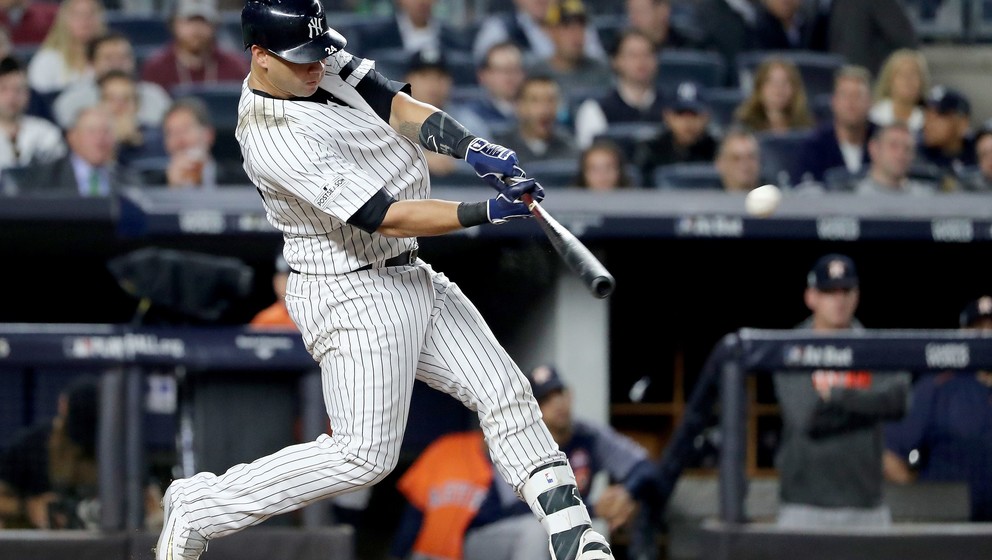 Arizona Diamondbacks at Philadelphia Phillies
Starting Pitcher: Jon Duplantier vs. Jake Arrieta
Money Line: Diamondbacks +120, Phillies -140
Spread: Diamondback +1.5 (-165), Phillies -1.5 (+140)
Total Runs: Over 9 (-120), Under 9 (+100)
The Diamondbacks have won two of their past three series as they look to improve on their 35-32 record. The Arizona offense has continued to roll and ranks inside the top-five in MLB in many categories including second in runs scored. No one saw this coming after they watched A.J. Pollock walk in free agency and traded Paul Goldschmidt, not to mention having no part of Jake Lamb in 2019 so far. Lamb recently started a rehab assignment and will join the team within the next 10 days.
Jon Duplantier has primarily been in the long relief role for the Diamondbacks this year but will make his third career start against the Phillies. Duplantier was held under 80 pitches in both starts, lasting five innings in each outing. He has a 4.5 ERA in those two starts. The Arizona bullpen has ranked near the middle of the NL with a 4.16 ERA overall. Expect the Phillies to reach the Diamondbacks' bullpen after four or five innings and score a couple more times. The over seems like a good decision.
Jake Arrieta is coming off two atrocious outings where he walked five Padres and allowed double-digit hits to the Dodgers. He allowed five runs in each game for a total of 10 in 9.2 innings. His ERA of 4.29 (2019) and 3.96 (2018) have proved him unworthy of his three-year, $75MM contract. The Phillies have had success this season, but not largely due to their ace. Bet against Arrieta after his recent blowup outings.
New York Mets at New York Yankees
Starting Pitcher: Jason Vargas vs. James Paxton
Money Line: Mets +175, Yankees -210
Spread: Mets +1.5 (-115), Yankees -1.5 (-105)
Total Runs: Over 9 (+100), Under 9 (-120)
The subway series was slated to start yesterday, but rain forced a double-header today.
New York has the third-best team ERA in the AL even without their ace, Luis Severino. The Yankees have scored the sixth-most runs in the AL mostly without Aaron Judge, Giancarlo Stanton, and Didi Gregorius. The latter of the three was recently activated and swatted a homer over the weekend.
James Paxton was out for nearly a month and will make his third start since returning. His 3.11 ERA is very appealing and he's an excellent pitcher, but he's still finding his groove. He has shown some rust, allowing three earned runs over 4.2 innings in Toronto most recently. He has built his pitch count back up at this point, but don't trust Paxton until he's proven that he's back on track from his knee injury. Take the over.
Toronto Blue Jays at Baltimore Orioles
Starting Pitchers: Trent Thornton vs. John Means
Money Line: Blue Jays -120, Orioles +100
Spread: Blue Jays -1.5 (+140), Orioles +1.5 (-165)
Total Runs: Over 9 (+100), Under 9 (-120)
Low and behold, the battle of the dumpster fires at the back end of the AL East. The 23-42 Blue Jays have lost four straight and the 20-45 Orioles have lost four of their last five. Rookies Trent Thornton and John Means will square off in a battle between the best of the worst.
Trent Thornton will have to be much better than he has been to give his struggling offense an opportunity in this game. The Blue Jays totaled just four runs in their three-game set against Arizona. Toronto is 5-8 in games started by Thornton, with his hefty 4.73 ERA being the defining factor. His past three starts have been particularly awful, accumulating 15.2 innings, 9 walks, and 10 earned runs. The Baltimore offense isn't much of a threat, ranking in the bottom-three in run production in the AL, but this isn't the time to take Thornton and Toronto.
Baltimore hasn't had much to celebrate since losing their prized star Manny Machado last year, but the pitcher they have toeing the rubber today is one of the few that has impressed. John Means will take his shiny 2.67 ERA into a juicy matchup. He has been even more impressive at home, compiling a 1.53 ERA over seven games at home compared to 3.73 ERA on the road in as many games. Means has allowed just 49 hits over 60.2 innings and has been the consistent arm that the Orioles have been deprived of for the last few seasons. All signs point to Baltimore taking a close one.
Cincinnati Reds at Cleveland Indians
Starting Pitchers: Luis Castillo vs. Trevor Bauer
Money Line: Reds +105, Indians -125
Spread: Reds +1.5 (-200), Indians -1.5 (+170)
Total Runs: Over 8.5 (-105), Under 8.5 (-115)
The battle of Ohio will start with Cincinnati deploying their ace, Luis Castillo. The Reds' offense has been dismal lately, scoring 15 runs in their past seven games. They have only two wins in that span. Castillo has been phenomenal in 2019, owning a 2.38 ERA over 13 starts. He has allowed just 47 hits in 75.2 innings, along with a ridiculous 36 walks -- both outrageous stats. Cleveland has no experience against the dazzling ace, making this an even more difficult matchup for the Indians' offense. Expect Castillo to keep Cincinnati in the game and hand things off to the Reds bullpen which has the best ERA in the NL right now.
Trevor Bauer has been a bit up and down in 2019 after his breakout campaign last season. He was battered and bruised in his most recent outing against Minnesota, allowing three homers over eight innings. Remarkably, he has been dealt a loss in his past four outings. This should be a low scoring affair, worthy of taking the under. The Indians are hovering around the .500 mark without Corey Kluber and they recently lost Carlos Carrasco to a blood condition, leaving Bauer as their ace. Bauer continues to strikeout batters with ease, but his walk totals are alarming as well. He's been hard to hit, but easy to score on (3.93 ERA). Bauer has been tough to trust in 2019.
Pittsburgh Pirates at Atlanta Braves
Starting Pitchers: Chris Archer vs. Mike Foltynewicz
Money Line: Pirates +125, Braves -145
Spread: Pirates +1.5 (-150), Braves -1.5 (+130)
Total Runs: Over 10 (-105), Under 10 (-115)
The Pirates and Braves are facing off again, less than a week after their last series. The schedule set up the same pitching matchup that we saw last week. Both pitchers allowed at least a homer in their outing, but Chris Archer bested Mike Foltynewicz to capture the win.
The long-ball has ruined Foltynewicz's season so far, with a ridiculous 15 being launched off him in just 44.1 innings. The home run total is a major factor when you notice his bloated 5.89 ERA. He has done little to replicate his breakout 2018 season. The Pirates see Foltynewicz well, with Josh Bell being 4/8, Starling Marte 3/9, Colin Moran 1/3 with a homer, and Gregory Polanco 2/9 with two homers. There's simply no reason to bet on the Braves with their starting pitcher struggling as much as he has this season.
Chris Archer has been pretty awful since his masterful month of April. He does have some things going for him in this matchup though. As I mentioned before, Archer was quality in his last outing against the Braves, allowing a single run off a homer in six innings. He was great against them last season as well, logging 10 innings and just 2 runs. The Atlanta lineup has some poor numbers against him, so I would advise to confidently take Archer and the Pirates tonight.
Seattle Mariners at Minnesota Twins
Starting Pitchers: Mike Leake vs. Martin Perez
Money Line: Mariners +165, Twins -195
Spread: Mariners +1.5 (-115), Twins -1.5 (-105)
Total Runs: Over 10 (-110), Under 10 (-110)
Mike Leake hasn't been the pitcher that Seattle thought he would be when they took on his hefty contract. His prior seasons with the Mariners were mediocre at best but he has at least given his team a chance to win most times out. His 4.3 ERA isn't impressive, but his past two outings have been. He's fresh off a complete game against Houston where he allowed just one run, plus a seven-inning performance against the Angels where he allowed two runs off solo homers. He earned the win in both games. However, the 43-21 Minnesota Twins are a tough customer. Rolling with a hot pitcher as an underdog interests me.
The Twins continue to perform at a high rate. Nelson Cruz has homered in four straight games while the offense continues to thrive as a whole. Martin Perez has been a godsend for the Twins. He started the year in the bullpen but has made ten consecutive starts. Perez owns a 3.16 ERA in those starts and is 6-2. He has also been wealthy in terms of runs support at 7.67 per game. That number will surely come down over time, but it's a testament to Minnesota's offensive production. Perez's two most recent outings were his shortest of the season. He allowed five runs (two earned) over 4.2 innings in Cleveland recently and allowed six earned over 2.2 innings against Tampa Bay two turns ago. He is starting to come back down to earth. Taking the over seems logical.
Milwaukee Brewers at Houston Astros
Starting Pitchers: Freddy Peralta vs. Brad Peacock
Money Line: Brewers +105, Astros -125
Spread: Brewers +1.5 (-170), Astros -1.5 (+145)
Total Runs: Over 9 (+100), Under 9 (-120)
The 38-28 Brewers have won four straight and travel to Texas for a series with the 45-22 Astros. These two juggernauts will likely rise to the occasion of playing such stiff competition. Carlos Correa and Jose Altuve remain sidelined with injuries for Houston.
Freddy Peralta will take his turn in the Milwaukee rotation against a beaten up Houston lineup. Yes, the Astros are playing at less than full strength, but that may not matter against a pitcher struggling as badly as Peralta. In his seven starts this season, he has a massive 6.25 ERA and 1.55 WHIP. His most recent appearance was his first start in three weeks and he dominated a terrible Marlins squad for one of his best outings of the season. The strikeout totals are impressive, but the 23-year-old is sure to have growing pains.
Brad Peacock has been dominant his past six starts, lowering his ERA from 5.28 to 3.2 in the process. The majority of those matchups weren't entirely difficult, so this should be a great test for him against a very good lineup. The Brewers have very little experience against Peacock, putting things further in his favor. I sure wouldn't put my money on the inconsistencies of Freddy Peralta in this game.
San Diego Padres @ San Francisco Giants
Starting Pitchers: Chris Paddack vs. Tyler Beede
Money Line: Padres -170, Giants +145
Spread: Padres -1.5 (+100), Giants +1.5 (-120)
Total Runs: Over 8 (-105), Under 8 (-115)
The Giants come stumbling into this matchup having lost five of their last six series. The Giants' 26 wins rank second to last in the NL and their offense is averaging less than four runs per game in 2019 with no help in sight. Rookie Tyler Beede will make his fourth start of the season against a struggling San Diego offense. Beede has fared well in just one start this season, as he dominated the Marlins two outings ago. There isn't much dependability right now with the former first-round pick with his 8.15 ERA over 17.2 innings. The kid has really good stuff but needs some time to piece it all together. The Giants' dominant bullpen will back Beede if he can keep it close.
The Padres are happy to be 33-33 when you consider their offensive woes. The team is hitting .232 and ranks just above San Francisco and Miami in terms of run production. It has been their solid pitching that has kept them relevant in 2019. Chris Paddack has been a large contributor to winning games for San Diego. He is 4-4, but the Padres are 7-4 in his 11 starts. He has emerged as something special for the Padres. However, his past two outings have been very poor. The Yankees and Phillies roughed him up for 10 runs over 9.1 innings to push his ERA up to 2.97 on the season. A weaker opponent looms and Paddack dominated the Giants once already this season, allowing two hits and one run over five innings. Expect Paddack to get back on track against a terrible offense. Take the under, if anything.
To see the over/under on more MLB games check out our MLB over/under page.
*Odds and Lines are subject to change. Check the BetQL web and mobile apps for the most up to date lines.