MLB
MLB Betting Picks: June 10, 2019
Best Bets for tonight's 9-game slate
By Luke Kasdan - Jun 10, 2019, 8:34pm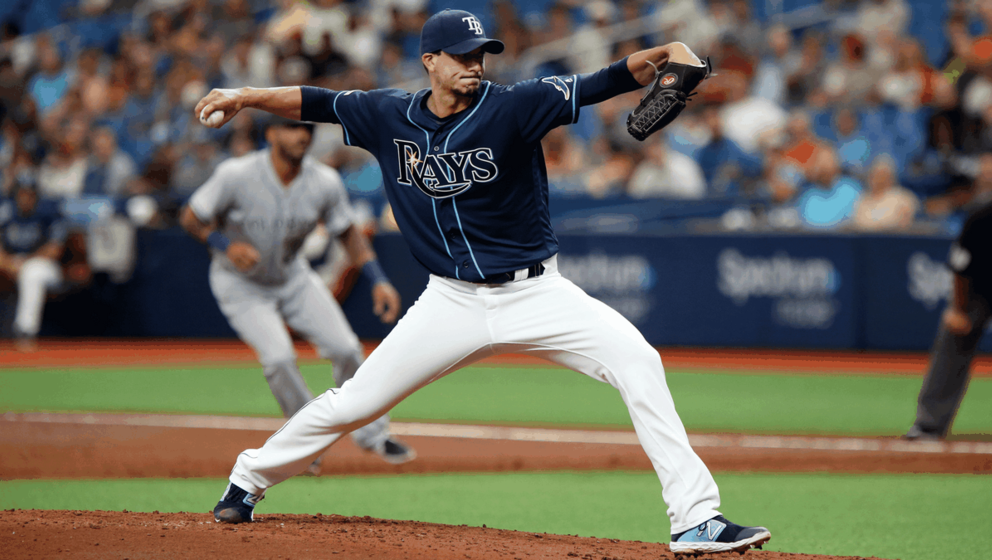 We're looking at a nine game Monday slate with a freeway series, a subway series and several games on the east coast threatening to shorten the slate a bit due to rain.
Pittsburgh Pirates at Atlanta Braves
Starting Pitchers: Joe Musgrove vs. Kevin Gausman
Money Line: PIT +125, ATL -145
Run line: PIT +1.5 (-160), ATL (+135)
Total: O/U 9.5 Runs
These pitchers matched up at PNC Park five days ago and I predicted Joe Musgrove would continue his May swoon, Kevin Gausman would see a little positive regression and took the Braves. I was wrong -- Musgrove threw a gem, Gausman got shelled and my bankroll took a hit. It was another reminder that baseball is an incredibly high variance sport. Over the course of a month, any major league player can basically do anything -- over the course of a week the error bars grow even wider -- and over nine innings? You just can't predict baseball.
As for tonight's game, we're seeing a matchup that yielded 11 runs last Wednesday replayed in a better park for hitters with a weather forecast that's a definite boost to offense. Add the fact that these hitters just saw these same pitchers a few days ago and the over is looking enticing.
Bottomline: Take the over 9.5 runs.
Oakland Athletics at Tampa Bay Rays
Starting Pitchers: Tanner Anderson vs. Charlie Morton
Money Line: OAK +195, TAM -245
Run Line: OAK +1.5 (+100), TAM -1.5 (-120)
Total: O/U 8.5 Runs
Charlie Morton's velocity has ticked back to 2018 levels and his results since the beginning of May are as impressive as any in baseball. Over his last seven starts, Morton is 4-0 with a 1.94 ERA. He has a 51.5% groundball rate and rung up 52 strikeouts against just 11 walks. Five of these seven starts have been on the road, but tonight Morton will be taking the hill in 'the Trop', which is one of the most favorable parks for pitchers in baseball.
In a sign of utter desperation, the A's will send career minor leaguer Tanner Anderson to the hill. Anderson has made ten starts at AAA this season resulting in a 6.26 ERA and 7.27 FIP. He's striking out just 14.5% of minor leaguers while walking 10.2% and now faces a Rays offense with a 115 wRC+ against right handed pitchers which is the fourth best mark in baseball.
Bottomline: Take the Rays run line as the odds are more generous than the money line. Tampa should win this one handily.
Quick Hits
The Red Sox seem like a very safe bet this evening with Chris Sale coming off his best start of the season (CGSO, 12 K, 0 BB), but my hesitation in pulling the trigger comes with Mike Minor's 2.55 ERA and the lineups that Boston have been rolling out the past few days with Mookie Betts still yet to find his MVP form on the season, Michael Chavis' contact issues, and with JD Martinez, Steven Pearce, Mitch Moreland, and Andrew Bennintendi unavailable.
Expect a lot of offense in Chicago tonight. Similar weather factors have historically led to about 15% more offense and that's before accounting for the fact Washington is adding a DH to the mix.
Hyun-Jin Ryu is on the outside looking in for me as far as daily fantasy is concerned -- the Angels meager K-rate combined with his pedestrian strikeout numbers don't offer the same upside as others on tonight's slate -- but I think his streak of impressive outings will continue against a less than fearsome Angels lineup. I also think Griffin Canning's stellar young career runs into the worst start of his season as the Dodgers will be adding a DH to a lineup that has touched righties for an NL-best 120 wRC+ on the season.