MLB
MLB Betting Guide (August 13)
Tuesday's moneylines, totals and player props to bet on
By Brandon Barbour - Aug 13, 2019, 6:47pm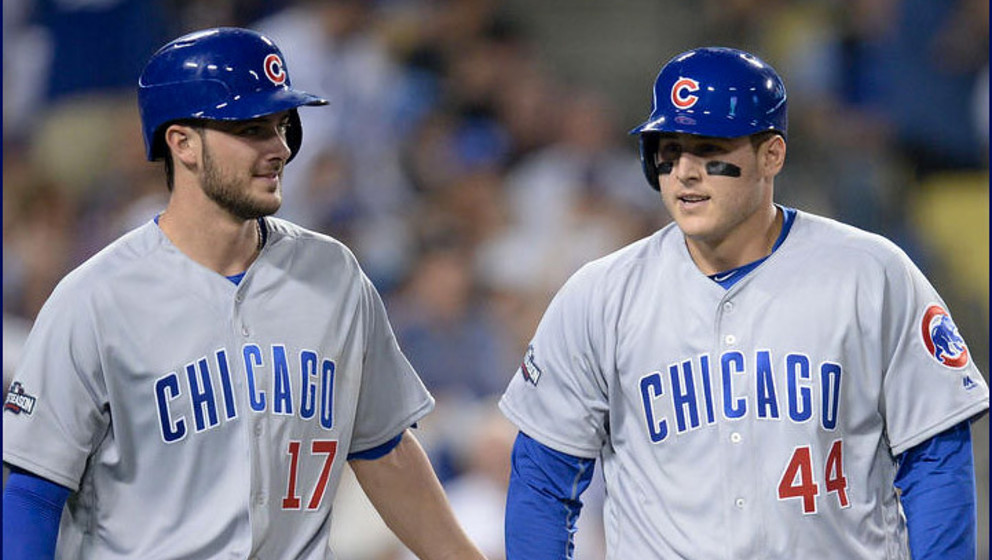 The Mets (+100), Brewers (-165) and Rays (-110) are solid moneyline bets while the Red Sox/Indians under and D-Backs/Rockies under also look appealing. Kris Bryant and Anthony Rendon have mashed left-handed pitching this season and have advantageous player props.
Teams To Wager On
Mets (61-57, +100) @ Braves (70-50)
Wheeler (9-6, 4.20) vs. Fried (13-4, 4.11)
7:20 pm ET
Pick: Mets
Analysis: Max Fried has been struggling over his last five outings, logging a 4.39 ERA and allowing 38 baserunners over 26 2/3 innings. Offenses have posted a 42.1 percent hard-hit rate against the southpaw over the stretch, including a 25.0 percent line drive rate.
Fried faced the New York Mets twice in May and combined to allow five runs off 16 hits over 11.0 innings. The Mets have had the highest-producing offense in the NL since the start of August, averaging six runs per game and walloping 23 long-balls over 11 contests. The Mets also own the fourth-best OPS (.809) against lefties this season.
Zack Wheeler is fresh off a couple of stellar outings, going 2-0 and tossing 15.0 shutout innings. He will face a Braves club that has produced 21 runs over their last four games. The Mets have been playing great ball over the last couple of weeks and have won eight of their last nine.
Twins (71-47) @ Brewers (62-57, -165)
Perez (8-5, 4.80) vs. Anderson (5-2, 3.70)
8:10 pm ET
Pick: Brewers
Analysis: Martin Perez has been a total dumpster-fire for the Minnesota Twins since the start of June, logging three quality starts over 11 outings. Things have been particularly awful over his last four appearances, with Perez owning an 8.14 ERA and allowing an insane 10 homers over 21.0 innings. His 8.79 FIP over his last four starts proves that he hasn't been on the wrong side of Lady Luck, either.
The Twins will play in an NL park tonight and will forgo their DH. They've dropped five of their last six, including three of four against their division-rival Cleveland Indians. Minnesota's offense hasn't been at the top of their game lately either, scoring 14 runs over their last four contests.
Upgrade to BetQL Premium and view all of today's MLB Sharp Picks!
The Milwaukee Brewers have recently gotten hot by winning five of their last six. The offense managed to win four of those games without their best player, Christian Yelich. The reigning NL MVP has been dealing with a back issue, but the offense has churned on without him. The Brewers fully expect Yelich to return on Tuesday and his pinch-hit appearance during their last game shows that he's practically ready to return.
Chase Anderson hasn't allowed more than two runs in an outing over his last nine consecutive starts. His low 12.7 percent line drive rate and high 46.0 percent ground ball rate have been keys to his success over the stretch. He doesn't always pitch deep into games, but the Milwaukee bullpen has been decent this season, compiling the eighth-best ERA in the NL. Look for the Brew-Crew to pounce on a Twins club that's currently down in the dumps.
Prop Bets To Consider
Bryant Over 1.5 Hits (+191, DraftKings) 
Analysis: Kris Bryant has been scorching from the plate over the last week, going 10-for-23 with two long-balls. He has tallied multi-hit games in four of his last six contests and draws a southpaw in today's matchup. Bryant owns a ridiculous .365 ISO and .483 wOBA against lefties this season.
Rendon To Hit A HR (+320, DraftKings)
Analysis: Anthony Rendon draws Cincinnati Reds southpaw Alex Wood in tonight's road matchup. Rendon has posted a .307 ISO and has crushed seven homers off lefties this season in just 101 at-bats. Alex Wood has allowed four big-flies over 14 1/3 innings since returning from the IL.
Over/Unders
Red Sox (62-59) @ Indians (72-47)
Sale (6-11, 4.41) vs. Clevinger (7-2, 3.02)
7:10 pm ET
Pick: Under 8.5
Analysis: If you subtract Chris Sale's two latest blowups against the New York Yankees, then you'd think the southpaw was back on track and performing as a Cy Young candidate. The Yankees tagged him for 14 runs over nine innings in back-to-back contests, but Sale's three outings around those mishaps were terrific.
Sale accounted for 35 strikeouts over 20 innings during the three solid outings, including giving up a piddly three walks. He's fresh off an eight innings masterpiece against the Los Angeles Angels, where he allowed two hits and struck out a whopping 13. The Cleveland Indians offense has posted a .743 OPS against lefties this season, ranking 10th-best in the AL.
Mike Clevinger has been one of the top arms in baseball since the start of July. He has missed a lot of action due to injury, but he's healthy and dealing now. His shiny 1.83 ERA over his last 44 1/3 innings (seven starts) is incredibly impressive, especially given how much time he missed to start the season. Clevinger's 36.5 percent strikeout rate has been baffling hitters and he should thrive against a struggling Boston club that has scored 13 runs over their last three contests.
D-Backs (60-59) @ Rockies (53-66)
Gallen (2-3, 2.40) vs. Gray (10-8, 4.06)
8:40 pm ET
Pick: Under 12
Analysis: Zac Gallen was impressive in his first start as an Arizona Diamondback. He allowed one hit over five shutout innings and earned the win. Gallen has been difficult to hit this season, holding opposing bats to a 32.6 percent hard-hit rate. His 25.6 percent soft hit rate leads all other Arizona starters. The top prospect has allowed a minuscule three homers over 41 1/3 innings this year and he draws a Colorado Rockies offense that has been scuffling all month.
Upgrade to BetQL Premium and get immediate access to today's MLB Value Bets!
The Rockies offense has been snoozing of late, just like in April when no one was having success. The 42 runs they have scored in August ranks 11th in the NL and they haven't been much better at home, either. Colorado has mustered a pathetic 21 runs over their last six games at Coors Field. They're back in a funk.
Jon Gray has been stingy have his last 10 starts, posting a cool 3.59 ERA. His 53.4 percent ground ball rate over the strong stretch has been a big part of his success, and he's holding lefties to a .182 ISO over the entire season. Gray owns a 3.31 ERA against Arizona over three starts in 2019. The run line in this match is set at an outrageously high total that is likely to miss with these quality arms on the mound.
Bet Of The Slate
Rays (70-50, -110) @ Padres (55-63)
McKay (2-2, 4.55) vs Lauer (6-8, 4.51)
10:10 pm ET
Pick: Rays
Analysis: The Tampa Bay Rays will have their first opportunity to show off their two-way star in a National League setting. Brendan McKay is well-known as a stud on the mound, but he has only filled in as a DH once this season in his limited time. His bat will be featured and on full display tonight. McKay's 15 long-balls, two triples, and 16 doubles over 462 minor league at-bats puts him in rare company. The Rays will have a nice advantage in their lineup.
McKay's ERA doesn't quite paint the picture when it comes to his dominance. His 33:3 K:BB ratio over 29 2/3 innings equates to a brilliant 26.4 percent strikeout rate and 2.4 percent walk rate. 
He draws a San Diego Padres offense that is having a hard time showing consistency at the plate. Their minimal outburst that has been sprinkled in throughout the week is largely due to their .329 BABIP and not their 39.7 percent hard-hit rate. Manny Machado is in a horrible drought, going 2-for-28 over his last seven games and has just three RBI over the month.
Eric Lauer has been spiraling downward over his last five appearances. The lefty has posted a 6.87 ERA over his last 18 1/3 innings and has allowed four round-trippers. The Tampa offense has been on a roll over their last 14 games, showing improvement by tallying 88 runs. Their current win-streak is at four.
Note: All advanced and batted ball statistics were found on FanGraphs. The advice above represents the writer's personal view and does not reflect or represent BetQL's stance or interest in any way.