MLB
Jon Gray's Injury Creates Major Betting Opportunity
The Rockies instantly became a team to bet against after the ace suffered a season-ending foot injury
By Brandon Barbour - Aug 23, 2019, 7:43pm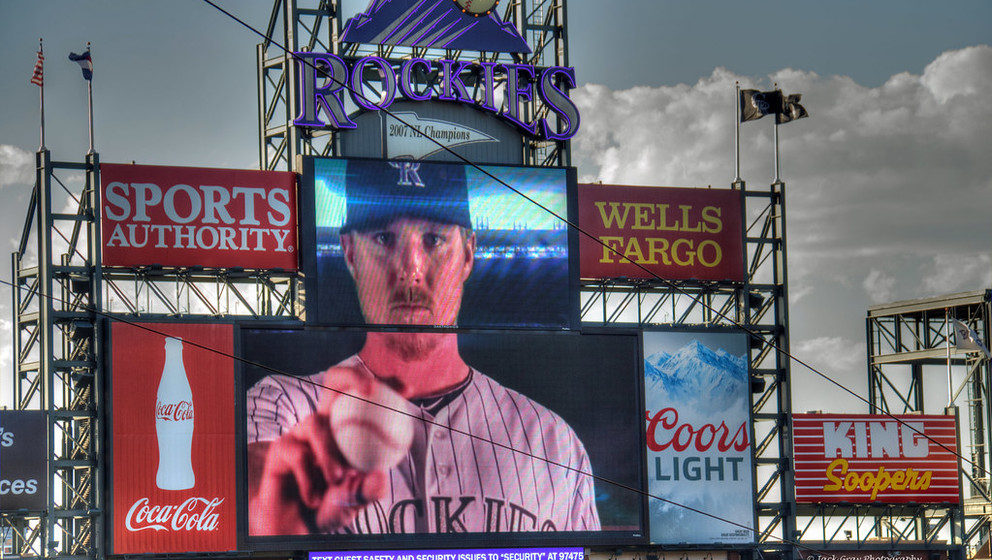 ● Jon Gray (foot) will miss the rest of the 2019 MLB season
● The Colorado bullpen (2nd-worst in NL) will be even more taxed as a result
● This creates a daily opportunity to bet against the Rockies and to bet over the run total
Gray's Unfortunate Event
The Colorado Rockies received bad news regarding one of their top starting pitchers. Jon Gray will lose the rest of his 2019 season after discovering a fractured foot that he will have surgery on. It's a knockout punch for a team that's far out of the NL wild card race. 
Beyond their playoff hopes, how does this affect them from a bettor's standpoint? Dissecting this loss could help you pile up the earnings to close out the MLB regular season.
Jon Gray and German Marquez are easily Colorado's two best starting pitchers. The two have combined for a 23-13 record this season, with the Rockies going 31-23 in their outings. The Rockies can credit a large total of their wins (.573) this season to games started by the duo, while the Rockies sit at 58-70 overall (.453).
Gray has been an innings-eater this season, logging 150 innings (second-most to Marquez) over 26 appearances. His 3.83 xFIP ranks best amongst Colorado starters with at least three starts this season, including his 1.14 HR/9. 
Gray was holding opponents to a low 26.6 percent fly ball rate, limiting homers to just eight over 75 1/3 innings at Coors Field this season. His WPA (Win Probability Added) is at 0.52, ranking second-best on the team and is one of three arms with a positive rating. It's obvious that the Rockies will miss him dearly.
What's Left in the Rotation
The Rockies called up Tim Melville, an 11-year minor league veteran, to take Gray's place in the rotation. Melville has posted an ERA north of 5.00 in six of his minor league seasons, including his last two. It speaks volumes to what they're dealing with in their farm system right now. Melville surely won't help in the long-term with his 4.75 ERA over 221 appearances in the minors (182 starts).
Chi Chi Gonzalez has an awesome name, but not so great numbers. The righty has allowed seven long-balls over his last five contests, with four of the games being on the road. His walk rate of 10.9 percent is way too high and his 13.0 percent strikeout rate is incredibly low. Opponents are tallying a very high 82.4 percent contact rate against Gonzalez. As it stands, the Rockies have gone 0-7 in games started by Chi Chi. It's hard to get any uglier than that.
Peter Lambert is, unfortunately, having a more hideous season than Gonzalez. The 22-year-old has suffered over 13 starts this season, owning a 6.55 ERA and 44:22 K:BB ratio over 66 innings. It's hard to have success in Colorado when opponents are making contact at an 84.7 percent rate. Hitters have enjoyed boosting their ISO and wOBA stats against him and are launching balls at a 95 mile-per-hour velocity or better 40.9 percent of the time. Colorado has gone 4-9 during Lambert's outings in 2019.
Kyle Freeland is holding up the last rotation spot, but is currently on the 10-day IL nursing a groin strain. After an impressive 2018 season, Freeland has spiraled out of control, posting an embarrassing 6.98 ERA and 6.12 FIP. Opposing bats are making soft contact at a dismal rate of 16.1 percent. Teams have massacred the southpaw by raking 25 round-trippers over 99 1/3 innings. The Rockies are wondering what happened to their ace that finished fourth in NL Cy Young Award voting just a season ago. Overall, this group of starters behind Marquez is pitiful.
How This Affects the Bullpen
The Colorado bullpen has been a disaster all season. Their 5.19 ERA ranks second-worst in the NL and they've blown 18 saves, accumulating the second-worst save rate in the NL (52.5 percent). To make matters worse, they've posted a 6.30 ERA over the month of August and have an extremely high walk rate of 11.8 percent. They have blown three saves this month and have converted just two.
Gray averaged 6.0 innings per outing this season, making the bridge to the end of games much shorter than some starters. When combining the innings and outings of Gonzalez, Lambert, and Freeland, it shows that they're logging less than 5.0 innings per start, on average. This leaves an already vulnerable bullpen in more danger and should contribute to more overs being hit. Avoiding Marquez for this reason makes sense, but you'll want to peg the over against the rest of these Rockies starters more times than not.
Rockies Outlook
It's hard to justify the Rockies being major favorites at any capacity moving forward, unless Marquez is the starting arm. The Rockies have compiled a .275 winning percentage in games started by Gonzalez, Lambert, and Freeland this season. The three arms have struggled and consistently put stress on the bullpen by relying on more innings than they can provide.
Colorado was struggling at full strength and now seem destined to tank. It's tough enough trying to keep runs off the board pitching at Coors Field, but when Gonzalez, Lambert, and Freeman are combining to post a pathetic 5.56 ERA on the road this season, then you know it'll be easy to get away with some easy moneyline victories moving forward. 
Be sure to take the over until Vegas adjusts to a pitching staff that's depleted, overworked, and flat out terrible.
Note: Advanced and batted ball stats were found on FanGraphs. The advice above represents the writer's personal view and does not reflect or represent BetQL's stance or interest in any way.