MLB
DraftKings Slugger Of The Day (September 16th)
He is a legitimate NL MVP candidate
By Dave Vest - Sep 16, 2019, 6:27pm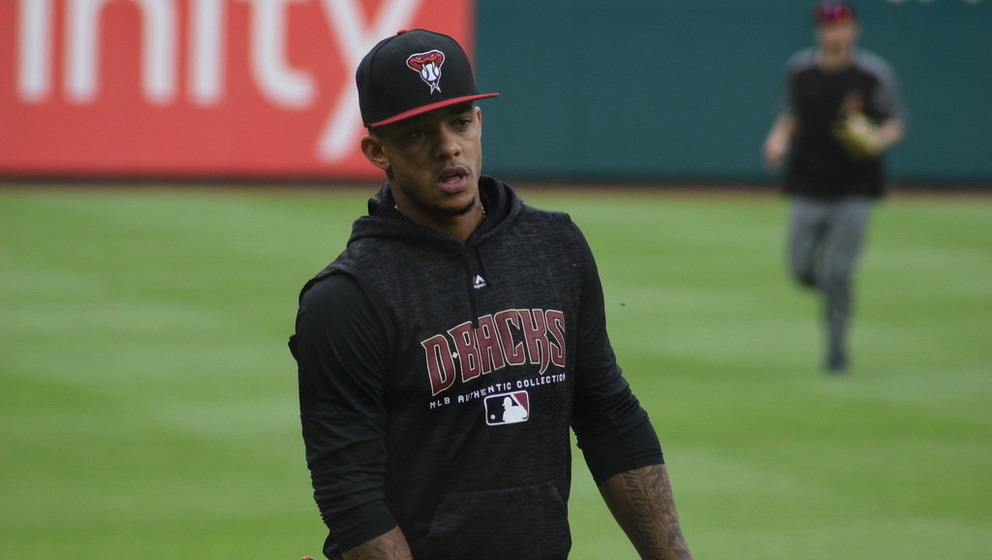 Ketel Marte ($5,400)
Arizona Diamondbacks infielder/outfielder Ketel Marte, a serious NL MVP candidate, recently was named the National League's Player of the Week for the first full week of September.
Marte is batting .327, has hit a career-high 32 home runs, and is on pace to reach 200 base hits for the first time as a big leaguer.
Miami Marlins pitcher Pablo Lopez is 0-3 with a 7.93 ERA in four starts since returning from a stint on the IL.
Marte's Recent Surge
Arizona Diamondbacks infielder/outfielder Ketel Marte quietly is leading the National League with 184 base hits, including 75 for extra bases. He's the main reason why the D-backs have remained in the NL Wild Card hunt all summer, although after a 3-1 loss to Cincinnati on Sunday they're now 5 1/2 games behind with just 12 to play.
Marte will enter Monday's home game vs. Miami with a .362 batting average in his past 16 games (21-for-58) and a career-high .977 OPS, which ranks fourth in the NL and eighth in Major League Baseball.
Marte never has faced Marlins right-hander Pablo Lopez, but he's clobbered Miami pitching in his career. In 14 games, he's produced a .304 batting average, a .696 slugging percentage and a 1.103 OPS against the Marlins.
Marte, a switch-hitter, will bat left-handed vs. Lopez on Monday. He's smacked 21 of his 32 homers vs. right-handed starters.
Look for Marte to thrive vs. Miami on Monday and in two other games this week. And look for him in national articles to come debating candidates for the NL's Most Valuable Player award. 
Lock in your favorite MLB plays and optimize your lineups using the powerful tools on RotoQL!    
Lopez Struggling Since Injury
Marlins right-hander Pablo Lopez has been shaky, at best, since returning from the injured list last month. He's allowed 17 earned runs and six home runs over 19 1/3 innings during his latest comeback from a shoulder strain. His lone road start since returning was a disaster at Washington on Aug. 31, when the Nationals ripped him for six runs in just 3.0 innings.
For what it's worth, Lopez, 23, never has pitched at Chase Field in Phoenix, nor has he pitched in any MLB ballpark west of Milwaukee. On the road in general, opponents have batted .267 against him in his two-year MLB career, and his earned-run average is 6.64 – nearly twice his ERA in games played at Miami (3.41).