MLB
DraftKings Slugger Of The Slate (September 17th)
This youngster has been on fire lately
By Brandon Barbour - Sep 17, 2019, 4:20am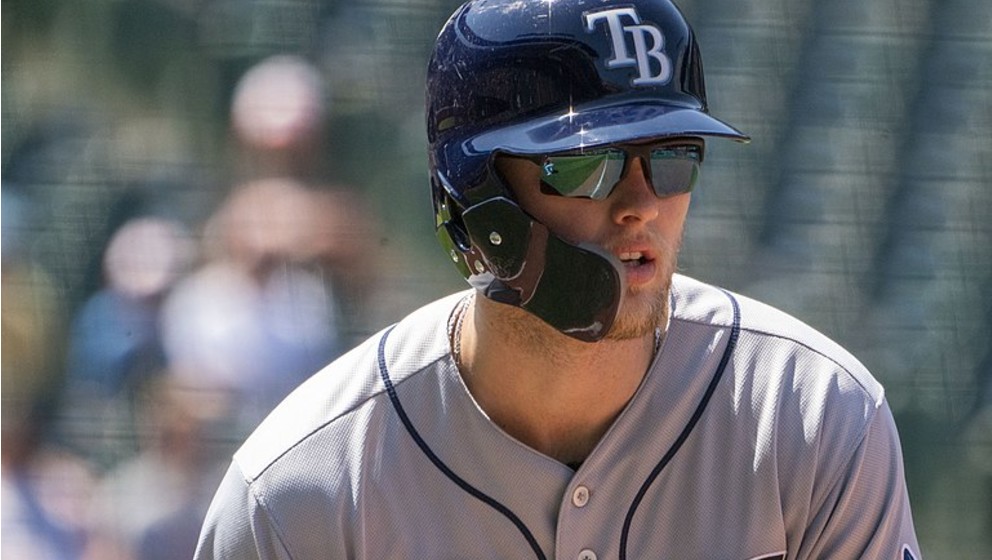 Austin Meadows ($5,600)
Rays outfielder Austin Meadows ($5,600) has gone 22-for-52 (.423) with seven home runs, 18 RBI, 16 runs scored and a couple of stolen bases in 14 games this month.
He has also averaged 15.14 DraftKings points over his last seven games.
He will square off against Dodgers starter Ross Stripling tonight and is a quality (presumably) low-owned, spend-up play. 
Staple In Your Lineup
If you haven't been riding Austin Meadows in DFS over the month of September, then you have severely missed out. The 23-year-old has been mesmerizing at the dish, collecting at least one hit in 14 games this month. The lefty has gone 22-for-52 (.423) with seven long-balls, 18 RBI, 16 runs, and a couple stolen bases for good measure.
The slugger has mashed 15 homers since the start of August and has racked up 31 over the 2019 campaign. He has been truly impressive, posting a minimal 5.1 percent difference in K:BB rate and has tallied a 44.2 percent hard hit rate since the start of September. He doesn't come cheap, but he's on an absolute tear and doesn't appear to be cooling off anytime soon.
Lock in your favorite MLB plays and optimize your lineups using the powerful tools on RotoQL!   
DFS Value
Meadows has tormented right-handed pitching this season and the Los Angeles Dodgers will send out Ross Stripling to start the contest. Meadows' .962 OPS, 22 round-trippers, and nine stolen bags over 335 at-bats against righties this season is impressive. He has even launched more homers on the road (18).
When it comes to DFS scoring, Meadows sits at the top of the barrel. He has averaged a healthy 15.14 DFS points over his last seven games. He went on a tear just like this in the beginning of the season, proving that this is no fluke. The outfielder is clearly one of the most talented, young players that this game has to offer and you should jump all over him until he shows any sign of slowing down. Meadows should be your top pick to start your DFS offenses.
Note: The advice above is the writer's opinion only and does not represent the stance or interest of BetQL or RotoQL in any way.