MLB
DraftKings MLB Slate Rundown (September 11)
The top plays and values for Wednesday's MLB DFS slate
By Luke Kasdan - Sep 11, 2019, 6:28pm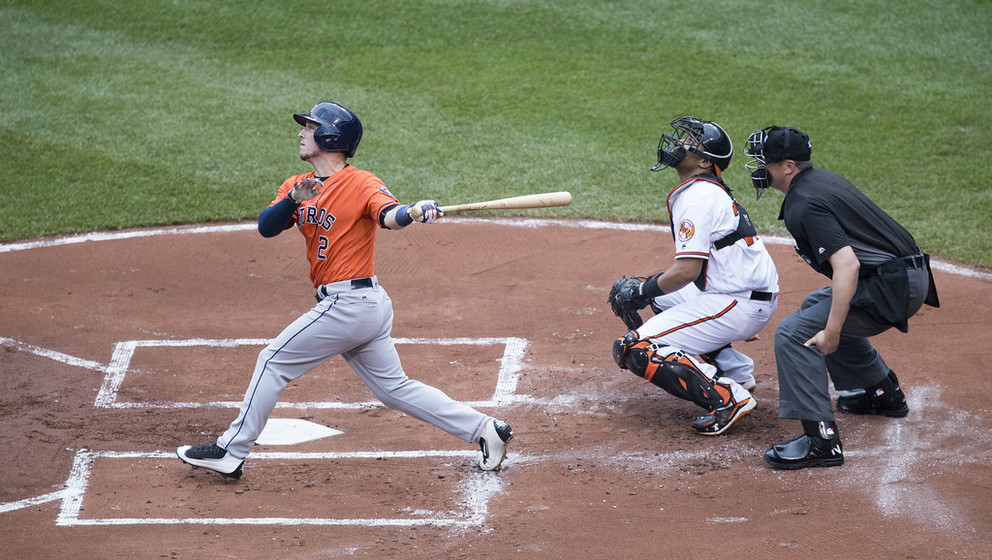 Sonny Gray ($10,600) is the best pitching option on the board and Zach Davies ($6,700) is the go-to value on a slate with inflated SP pricing.
Josh Donaldson ($5,300), Alex Bregman ($5,500), and Jordan Lupolow ($4,000) are all in fantastic individual spots.
The St. Louis Cardinals are an elite stack at Coors Field.
We're looking at a 14 game main slate on DraftKings with some of the most bizarre pricing I've ever seen. Seemingly every midrange pitcher has been subject to massive inflation. Reynaldo Lopez was $5,700 in his last outing and checks in at $9,800 on tonight's slate, Adam Plutko's been bumped from $6,700 to $8,800, John Means has leapt from $6,100 to $8,600, Pablo Lopez has… You get the idea. So here's who to consider for the games starting at 7:05pm ET.

Elite Pitcher
Sonny Gray ($10,600)
Gray should be the highest owned pitcher on tonight's slate so there's merit to fading him and using Seattle as the short stack in GPPs, but on a slate where nearly every pitcher looks to be priced at or beyond his ceiling, Gray is fairly priced and gets a fantastic matchup against a Mariners team with the slate's lowest implied total at 3.6 runs.
Gray has averaged 25.76 DK points across his last five starts and brings a 2.75 ERA and 28.5 percent strikeout rate into a matchup against a projected Seattle lineup with just a .311 wOBA against righties on the season. Gray is the top pitching option in all formats.
Value Pitcher
Zach Davies ($6,700) 
Davies will be the beneficiary of one of the night's most advantageous ballpark shifts, has the evening's second lowest opponent implied run total at 3.7 and faces one of the worst lineups in baseball as the Marlins enter tonight's contest with a 76 wRC+ (second worst in MLB), .285 wOBA (worst in MLB) and .126 ISO (worst in MLB) against right handed pitchers on the season.   
No one's going to confuse Davies, with his 3.69 ERA and 15.3 percent strikeout rate, for a great DFS pitcher, but on tonight's slate he's your best value option for an SP2 in cash games and the cheaper GPP alternatives (Dario Agrazal and Glenn Sparkman) are best employed by those with YOLO neck tattoos.
Lock in your favorite MLB plays and optimize your lineups using RotoQL's powerful tools and dashboards!  
Elite Hitters
Josh Donaldson ($5,300)
I'm largely inclined to ignore batter vs. pitcher data as the sample sizes are so small as to be virtually meaningless, but truly elite numbers against an opponent are always an invitation to take a greater look under the hood. Donaldson is 6-9 with four doubles, a home run, a walk and no strikeouts across ten career plate appearances vs Zach Eflin. Donaldson's statcast data is equally impressive with a 0.762 xwOBA by way of a 98.7mph average exit velocity and 12.8 degree average launch angle against Eflin. 
Donaldson has crushed right-handed pitchers on the season to the tune of 0.398 wOBA and 0.284 ISO, and has been even better over the past 15 days with a 57 percent hard-hit rate, which is nine percent higher than his season average. Batting cleanup in an Atlanta lineup with an implied Vegas total of 5.1 runs, Donaldson looks to be a low-owned player with a massive ceiling on tonight's slate. 
Alex Bregman ($5,500)
The Astros have a 5.9 implied run total against Oakland southpaw Brett Anderson and the multi-positional Bregman is your top option to attack this great stack.
Bregman has a .448 wOBA and .350 against southpaws on the season and has averaged 13.55 DK points a game in the month of September. Anderson is a sinker/slider lefty and since 2016 Bregman has a .464 wOBA and .435 against southpaw sliders and a .465 wOBA and .238 ISO against lefty sinkers. 
In addition to the Deposit Bonus, New Users are also eligible to get their first sportsbook bet matched bet up to $200 on DraftKings! Learn more!
Jordan Luplow ($4,000) 
Fresh off a 26 DK point performance last evening, Indians lefty-killer Jordan Luplow is in another fantastic spot against Angels rookie southpaw Dillon Peters. Against southpaws, Luplow's performed at an elite level this season with a .439 wOBA and .363 ISO. Over the last 15 days, Luplow has been even better with an average hit distance off 296 feet (a whopping 77 feet greater than his season average), a 66 percent hard-hit rate (30 percent better than his season average), 101 mph average exit velocity (nine miles an hour greater than his rate on the year) and 50 percent fly ball rate (11 percent more than his rate for the entirety of 2019).
Peters enters tonight's contest with a .378 wOBA and .265 ISO surrendered against right-handed batters on the season and may suffer whiplash this evening when trying to track the ball as it rockets off Luplow's bat.
Top Stack
St. Louis Cardinals
While there are several great pivots away from Coors on tonight's slate (Boston, Atlanta, Houston, Oakland and Tampa are all great options in GPPs), the Cardinals 7.5 implied run total is too enticing to ignore. 
St. Louis will be facing Rockies righthander Antonio Senzatela (7.19 ERA with a paltry 11.8 percent strikeout rate) who has earned negative DK points in his last four outings. Senzatela is throwing his fastball 64.5 percent of the time and the Cardinals uniformly destroy fastballs, particularly in the 93-95 miles an hour range where Senzatela lives.
Guaranteed 27 at bats as the visiting team in the best hitting environment in Major League Baseball, the 1-5 stack of Dexter Fowler ($4,500), Kolten Wong ($4,900), Paul Goldschmidt ($5,100), Marcell Ozuna ($4,900) and Paul DeJong ($4,800) is surprisingly affordable given the game context. Yadier Molina ($4,200) fills a catcher slots and brings down the cost of a full stack.
Note: Advanced and batted ball statistics were found on publicly-available dashboards on FanGraphs. The advice and picks given are the writer's opinions only and do not represent the stance or interest of BetQL or RotoQL in any way.