MLB
One Offense Sneakily Has Massive Upside Today
Consider these contrarian options on DraftKings tonight
By Brandon Barbour - Sep 27, 2019, 2:01pm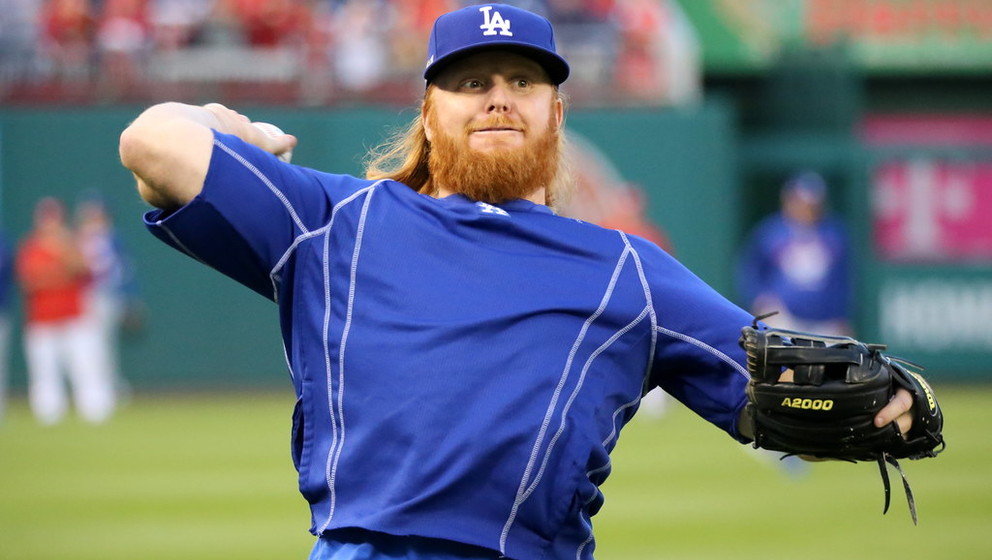 Jose Urquidy ($7,500) owns a 31.1 percent strikeout rate in September.
Mallex Smith ($4,000) has swiped 27 bases off of right-handed pitching. 
Johnny Cueto has a 14.6 percent walk rate since returning from Tommy John surgery and the Dodgers are in a sneaky spot against him.
Jose Urquidy ($7,500)
Jose Urquidy draws a tanking Los Angeles Angels offense in what appears to be a delicious matchup for fantasy purposes. Urquidy's last outing was out of the bullpen, as he went 3.0 innings and allowed one run while striking out four against the Angels.
Urquidy's two starts in September have been brilliant (2.00 ERA over 9.0 innings, 10 strikeouts, only three hits allowed). He's battling for postseason innings at this point and should perform well against Los Angeles.
Houston's right-hander is holding opponents to a lousy .163 batting average over three outings this month, including a very high 27.6 percent soft hit rate. His 31.1 percent strikeout rate is juicy and he's hardly allowed any free passes (two in 12.0 innings). Urquidy is a solid mid-range target for today's DFS slate.
View today's Best Bets from BetQL's MLB Model!
Mallex Smith ($4,000)
Mallex Smith hasn't been great in the batter's box of late, but this matchup has success written all over it for him. Smith will face Mike Fiers of the Oakland A's tonight, a battle that suits Smith's abilities. Fiers owns a hideous 9.19 ERA over four September starts and has allowed an insane eight homers in the month.
Smith could benefit from a struggling arm, but he has also contributed 27 of his 45 steals against right-handed pitchers. His 87 percent success rate for his large attempt total is terrific and it's almost a sure thing that he takes off if he reaches base, especially with the 50-steal benchmark in sight.
Fiers has allowed baserunners to swipe 13 bags off him this season, which helps Smith's case even further. The bat hasn't been there, but it doesn't necessarily have to be for him to score some major points.
Lock in your favorite MLB plays and optimize your lineups using the powerful tools on RotoQL!
Dodgers (Stack)
Coming into the day, the Los Angeles Dodgers' most expensive bat on DraftKings is Cody Bellinger at $5,000. This is all due to the fact that Johnny Cueto is slated to start the game. However, Cueto was roughed up against the Atlanta Braves last time out, allowing four runs over four innings while walking five.
The righty hasn't quite had it since returning from Tommy John surgery, but his DraftKings salary ($9,300) suggests otherwise. Pitchers returning from the UCL tear typically struggle with command, and Cueto hasn't been an exception since returning (14.6 percent walk rate). Opposing bats have a .167 BABIP against Cueto (which means he's been very lucky) despite his inefficiency, and that number is sure to rise.
The Dodgers offense has contributed 48 runs over their last eight contests and should do a fine job against an arm that's still trying to find his way. The Dodgers may be resting some bats at times, but Cueto could endure another pounding like he did his most recent trip out. Expect the Dodgers to bash him around and everyone in the lineup should be considered a viable option. 
Note: The advice above reflects the writer's view and does not represent the stance or interest of BetQL or RotoQL in any way.