MLB
Kenta Maeda To Make 5th Start Against Padres
He's had some mixed results against San Diego so far this season
By Dan Karpuc - Aug 28, 2019, 3:49am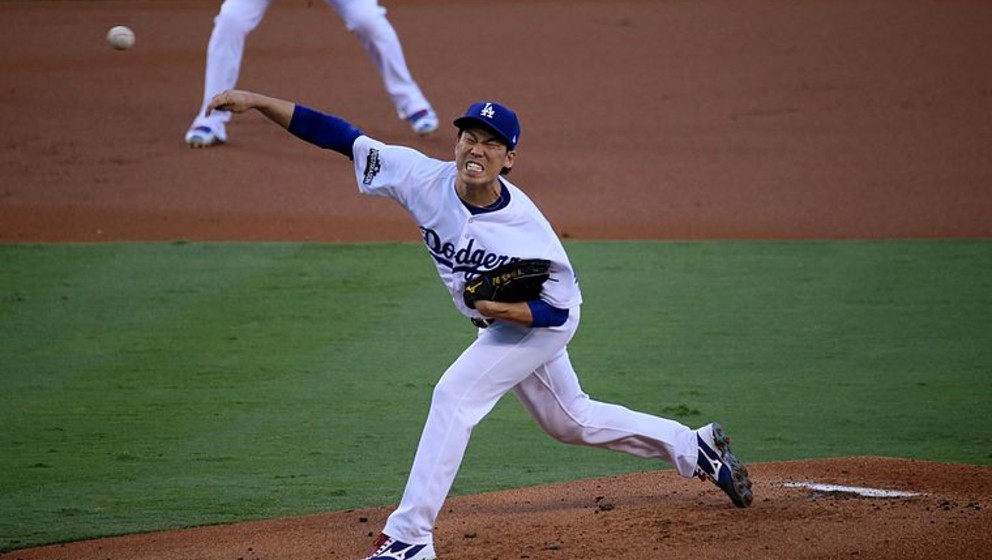 Los Angeles Dodgers right-hander Kenta Maeda will toe the rubber against the San Diego Padres at Petco Park tonight.
The Japanese hurler is sporting a 4.13 ERA (3.96 FIP) through 26 starts this season and although he rarely goes deep into games, he has been effective, striking out 26.8% of the hitters he's faced with a steady mix of fastballs (37.7%), sliders (29.9%), changeups (24.3%) and curveballs (7.5%). 
This will be his fifth start against the Padres this season. Here's how the previous four went:
August 4th: 2.2 IP, 5 H, 5 ER, 4 K, 1 BB (61 pitches)
July 6th: 7.2 IP, 4 H, 3 ER, 6 K, 1 BB (101 pitches)
May 15th: 6.2 IP, 3 H, 0 ER, 12 K, 0 BB (85 pitches)
May 5th: 6.0 IP, 3 H, 4 ER, 6 K, 3 BB (84 pitches)
In that May 15th outing, he also drove in two runs at the plate, becoming the first Dodgers pitcher to accomplish a specific feat in 12 years:
Over the last 30 days, the Padres have struck out 26.1 % of the time (3rd-worst in MLB). In that span, their .311 OBP ranks 26th, .246 average ranks 24th and 121 runs scored ranks 21st. After losing Fernando Tatis Jr. for the rest of the season and trading away Franmil Reyes, San Diego's lineup has taken a major hit. 
However, the Dodgers are just a handful of games over .500 on the road this season and San Diego could benefit from seeing the same starter five times in a single season.
Head over to the "Games" tab and check out all the betting info you need on this NL West showdown. Over the last 90 days, our 4 or 5 star MLB moneyline bets have gone 138-67.