MLB
Going Contrarian With BetQL's MLB Model
Even with Clayton Kershaw on the hill, our model suggested betting over the run total in this contest
By Brandon Barbour - Aug 28, 2019, 2:31am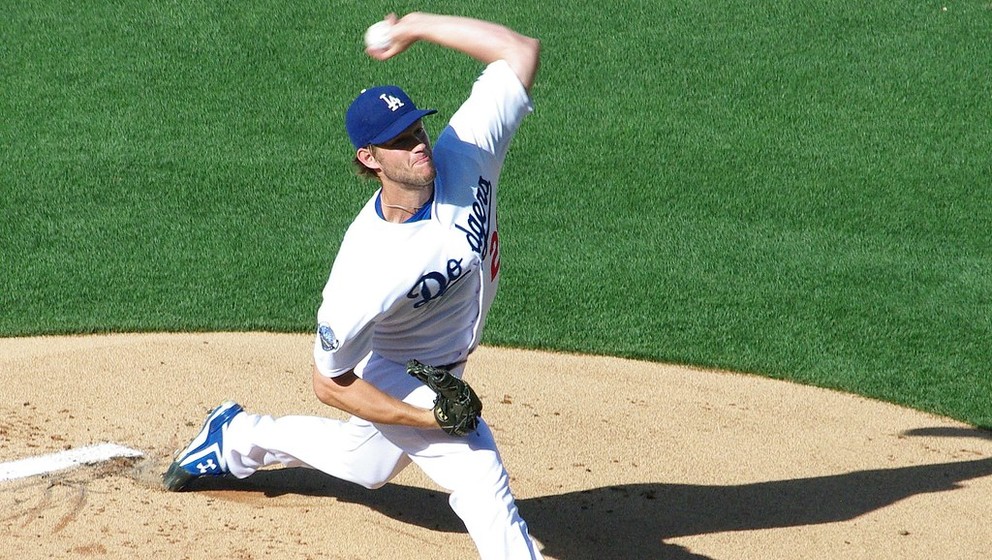 Game Details 
August 20, 2019
Consensus: Over 9 Total Runs
BetQL Model: Over 10.6 Total Runs
Situation Before First Pitch 
The meeting between the Toronto Blue Jays and Los Angeles Dodgers at Dodger Stadium on August 20th had a consensus run line of 9.0. According to BetQL's model, that number should have been higher, at 10.6 runs. The 1.6 run difference resulted in a 4-star bet rating. Had you subscribed to BetQL's premium package, you would have had an edge and made a strategic wager on the over. 
The consensus run line was likely set lower due to Clayton Kershaw's dominance leading up to this game. The terrific lefty had allowed five runs over five starts (32.0 innings) going into it. However, Toronto had been mashing the ball all month prior to this game. In August, the Blue Jays posted a .531 slugging percentage before it. Their newfound power (38 homers over 17 games) turned out to be a challenge for Kershaw. The Blue Jays smacked three solo homers off him over six innings.
The Los Angeles bats had been steamrolling opponents before this game. Their .285 ISO and .360 wOBA in August before this match was impressive, along with their collective 47.6 percent hard hit rate. The 35 long-balls and 98 runs they had produced over the 16 contests in August ranked amongst the best in the NL. The threat that their deadly offense posed in this matchup played a role in BetQL's projection.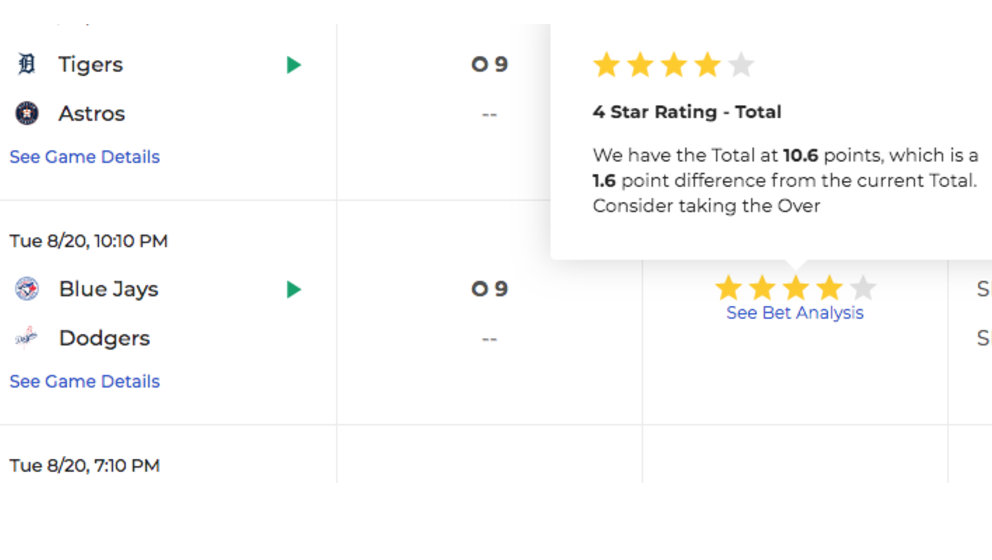 Check out today's MLB Odds Dashboard right here!
Game Recap 
Sean Reid-Foley came in at the start of the second inning after an opener kicked off his outing, but there wasn't much reason to feel optimistic for him. His xFIP of 6.93 proved that he was very fortunate up to that point and his peripherals were underwhelming. The Dodgers knocked him around for five runs off two round-trippers over just 1 2/3 innings.
It was up to the Toronto bullpen after getting just five outs from their primary arm. On the surface, the Jays' bullpen hadn't been too bad over the month. Their 3.84 ERA seemed decent, but their 5.44 FIP told another story. They were due for a clobbering after opposing hitters were unlucky against them (.239 BABIP) and that's exactly what happened. Los Angeles piled on 11 more runs over the next 5 1/3 innings, reaching the over on their own for a 16-3 blowout.
The BetQL Difference
Many bettors slapped money on the under in this event simply because Kershaw was toeing the rubber. They paid for their mistake, underestimating the Dodgers red-hot offense and even the Blue Jays young bats that had put together a nice month. 
Subscribe to BetQL today to gain an edge in these situations moving forward. A single wager with help from our model could pay for itself. Don't miss out any longer. Check out our Best Bets of the day HERE!