MLB
It's Time To Bet On The Washington Nationals
They're surging and they're built for the postseason
By Dan Karpuc - Jul 11, 2019, 4:18am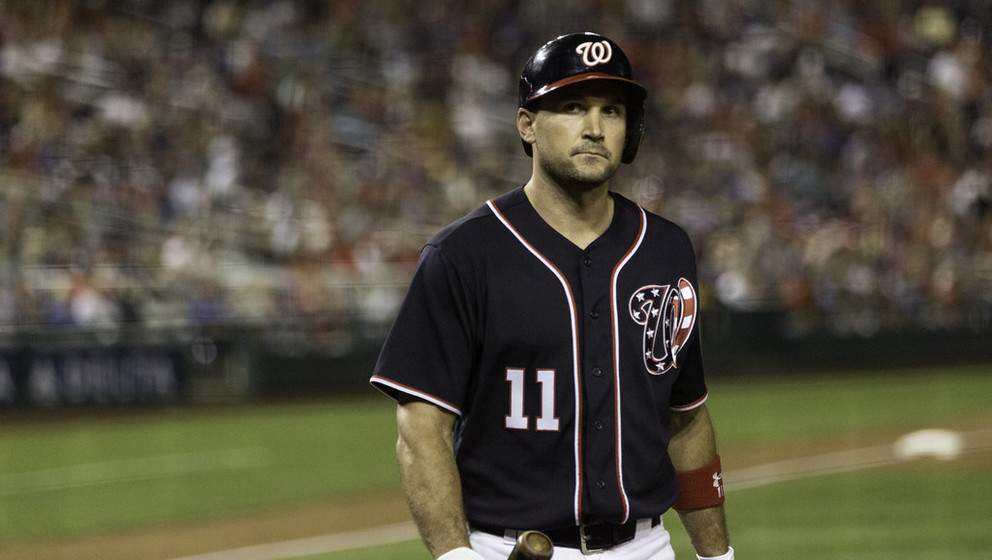 Before the All-Star break, the Washington Nationals (47-42) quietly enjoyed a surge of epic proportions. Winners of 16 of their last 19 games dating back to June 16th, Washington is listed at +650 to win the National League East, +1200 to win the NL pennant and +2500 to win the World Series (per Bovada on July 10th). 
Seven weeks ago, the Nats were one of the most embarrassing disappointments in baseball — 12 games below .500 with the fourth-worst record in the MLB. Since that point, they've gone an MLB-best 28-11 due to a combination of stellar offense and elite starting pitching, most notably from the three-man wrecking crew of Max Scherzer, Stephen Strasburg and Patrick Corbin. 
Those three became the first National League teammates ever to each post 125 strikeouts by the All-Star break.
After a slow start by his standards, Scherzer has gone 9-5 with a 2.30 ERA and 0.98 WHIP over 129.1 innings (19 starts). He has punched out 181 hitters while allowing just 104 hits and 23 free passes — a true testament to his utter domination. Strasburg (10-4, 3.64 ERA) and Corbin (7-5, 3.34 ERA) have struck out 138 and 129 respectively and have been consistent with no-hitter upside every time they've taken the hill. Importantly, Anibal Sanchez (5-6, 3.66 ERA) has been extremely effective as a fourth starter since his return from the Injured List. While the fifth rotation spot is still essentially still up for grabs, there's a chance that the front office makes an aggressive move before the trade deadline.
One concerning weakness is Washington's bullpen. With an MLB-worst 6.08 ERA, the 'pen has blown 18 saves and ruined the efforts of the starters numerous times. The team activated reliever Kyle Barraclough and assigned him to a minor-league rehab assignment on Wednesday, but he was awful, posting a 6.39 ERA in 25 1/3 innings before suffering his injury in June and might not make a difference. The front office will undoubtedly be looking to make a move to bolster this group sooner rather than later. San Francisco Giants closer Will Smith, Pittsburgh Pirates reliever Felipe Vazquez, Detroit Tigers closer Shane Greene and Toronto Blue Jays closer Ken Giles might be some potential targets, given the current position of their respective teams in the standings.
Offensively, veterans Howie Kendrick (.327, 12 HR, 47 RBI), Anthony Rendon (.304, 20 HR, 62 RBI) and Adam Eaton (.281, 6 HR, 21 RBI) have been stabilizing forces in Washington's lineup while youngsters Juan Soto (.300, 15 HR, 56 RBI), Trea Turner (.288, 7 HR, 21 RBI) and Victor Robles (.246, 13 HR, 37 RBI) have been reliable difference-makers. Three underperforming veterans also have tremendous upside moving forward. Sluggers Brian Dozier (.233, 14 HR, 33 RBI) and Matt Adams (.234, 13 HR, 36 RBI) have enjoyed a recent power surge and Zimmerman (.240, 3 HR, 13 RBI) recently returned from the IL. All three have performed at All-Star levels in recent seasons and have the potential to morph this offense into one of the National League's most fearsome. 
Now that Zimmerman is back in the mix, all key pieces of Washington's offense are in tact which will allow manager Dave Martinez to mix-and-match and create platoon advantages. As seen in recent postseasons, that's a major luxury to have. 
Down the stretch, the Nats should benefit from four games against the Baltimore Orioles and two series each against the New York Mets and Miami Marlins. They will also travel to take on the lowly San Francisco Giants in a three-game set in early August. At 47-42, Washington is currently 6.0 games back from the Atlanta Braves and a half-game ahead of the Philadelphia Phillies. Those standings could change pretty quickly, as seven of the Nats' first nine games after the break will be against those two divisional squads. 
Due to their combination of offensive and defense prowess, impressive recent surge and projected three-headed monster of a playoff rotation, it's sharp to bet on the Nationals now at these discounted odds.