MLB
Houston's Offense Has Insane 2nd-Half Stats
The Astros are 90-50 for a reason
By Dan Karpuc - Sep 5, 2019, 3:22am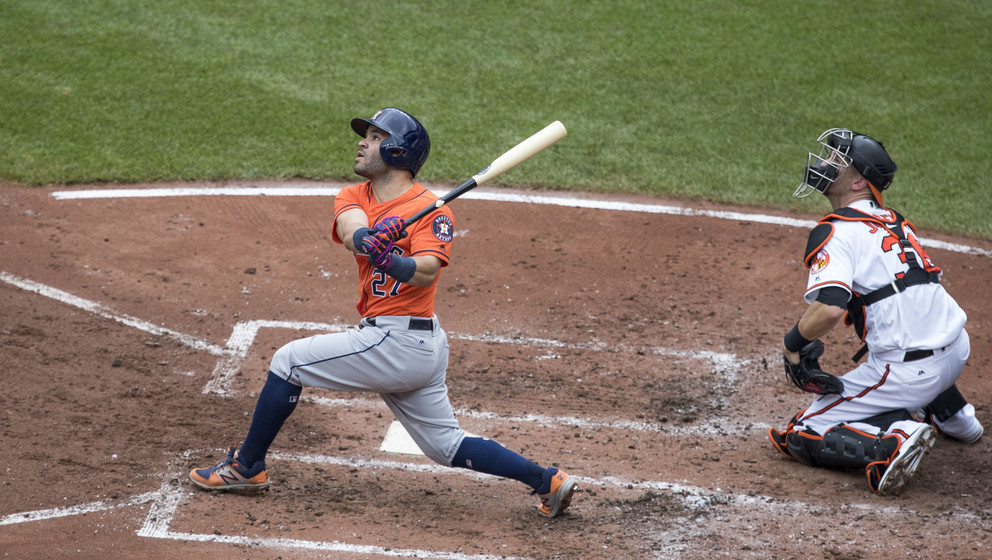 The Houston Astros are 90-50. Any team with that record has to be elite in multiple phases of the game, and they are no exception. Featuring the best 1-2-3 punch in the game with Justin Verlander, Gerrit Cole and Zack Greinke taking the mound, the 'Stros are also blessed with one of the best lineups in baseball. In case you forgot, Jose Altuve, Carlos Correa, George Springer, Michael Brantley and Alex Bregman are All-Star caliber hitters while rookie Yordan Alvarez has looked like the best hitter in the sport at various times this season.
The offense has come into its own in the second half. As you can see below, they rank in the top 5 in virtually every offensive category that matters:
Runs: 315 (1st)
wOBA: .364 (1st)
wRC+: 133 (1st)
WAR: 14.0 (1st)
Contact %: 79.8 (1st)
SwStr%: 9.2 (1st)
AVG: .283 (2nd)
OBP: .361 (2nd)
K%: 19.2% (3rd)
SLG: .513 (3rd)
HR: 92 (4th)
BB%: 10.1% (4th)
ISO: .230 (5th)
The Astros are large home favorites (-265) with Wade Miley on the hill against Marco Gonzales and the Seattle Mariners (+215) tonight. While Houston has been rolling at the plate, it's important to note that Gonzales has pitched decently this year (3.97 FIP compared to his 4.30 ERA) and allowed 3 ER or fewer in two of his three starts against the Astros this season. Miley has had back-to-back quality starts against the Mariners and has given up 3 or fewer earned runs in all four of his starts against them this season. The total opened at 9.5 runs. 
Therefore, the question becomes: will you side with Houston's bats and hope they guide you to hitting the over or will you trust that the two veteran pitchers will limit the damage?
Click over to the "Games" tab and let BetQL's data help you decide what bets to make tonight!