MLB
Adam Wainwright Enjoying Second-Half Surge
The 38 year old starting pitcher has gotten the job done lately
By Dan Karpuc - Sep 7, 2019, 3:57am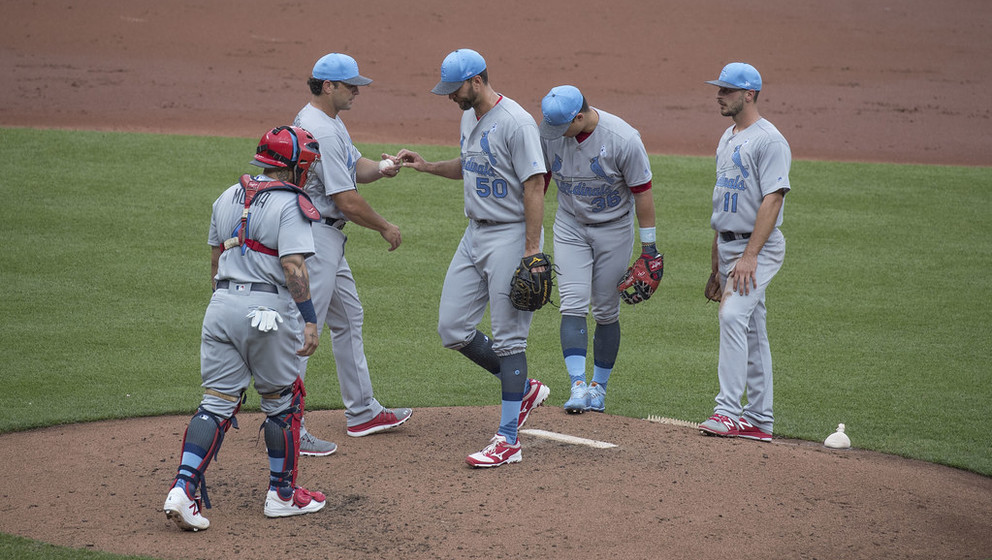 St. Louis Cardinals starter Adam Wainwright is 38 years old. He's in his 13th MLB season. And, miraculously, he's still getting guys out effectively. Tonight, the Cardinals are road favorites against the Pittsburgh Pirates. Here are some facts you need to know: 
The Cardinals have won 9 of Wainwright's last 11 starts dating back to July 3rd. 
Over his last 7 outings, he's pitched to the tune of a 3.43 ERA, which is very respectable. 
The Cardinals are -135 favorites tonight with Waino on the hill, facing Pirates lefty Steven Brault. 
St. Louis is 12-8 as a road favorite while Pittsburgh is 17-19 as a home underdog. 
The Pirates are 62-79, but have the 9th-best wOBA vs. RHP this season (.330). 
Who will you bet on tonight: the veteran pitcher or the proficient offense? Use BetQL's full suite of tools and data to help you make an informed bet!