Los Angeles Angels
vs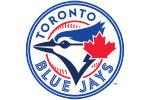 Toronto Blue Jays Prediction
The Los Angeles Angels are solid favorites to beat the Toronto Blue Jays. The Angels have a better than 55% chance of winning based on 10,000 game simulations generated one play at a time by the AccuScore Simulation Supercomputer. Angels' starter Griffin Canning is forecasted to have a better game than Blue Jays' starter Ross Stripling. Griffin Canning has a 35% chance of having a Quality Start (QS) while Ross Stripling has a 24% chance of a QS. If Griffin Canning has a quality start the Angels has a 78% chance of winning. His simulated strikeout to walk ratio is 4.2 and he has a 30% chance of having a 5 to 1 K/BB ratio. When he has a 5/1 ratio the Angels win 56%. In Ross Stripling quality starts the Blue Jays win 71%. He has a 27% chance of having a 5 to 1 K/BB ratio and if he does his team wins 71% of simulations. In simulations we tracked the batter for each team that was most productive based his average hits, walks and RBI per simulation. The most productive batter for the Toronto Blue Jays is George Springer who averaged 2.76 hits+walks+RBI. He has a 49% chance of having a big game with 3+ Hits, Walks, RBI and if he has a big game the Blue Jays have a 52% chance of winning. The most productive batter for the Los Angeles Angels is Mike Trout who averaged 3.45 hits+walks+RBI. He has a 63% chance of having a big game with 3+ Hits, Walks, RBI and if he has a big game the Angels have a 63% chance of winning.
Los Angeles Angels vs Toronto Blue Jays Prediction
One of the more intriguing games on the MLB schedule Thursday features the Toronto Blue Jays hosting the Los Angeles Angels at their spring training home in Dunedin, Florida. The moneyline is as tight as can be with the Angels listed at -105 and the Blue Jays set at -115.
Toronto Blue Jays Preview
The Blue Jays made headlines to start the season by winning two of three against the Yankees. They added a win over Texas on Monday to get to 3-1 on the season. Alas, Toronto has dropped two in a row following a disappointing 2-1 loss to the Rangers on Wednesday. At 3-3, the Blue Jays hope that their home opener, albeit at their spring training home, can help them get going.
Part of Toronto's problem in recent days has been the fact that George Springer remains on the IL. Springer was a big offseason addition and was expected to serve as the leadoff hitter for the Blue Jays this season. His absence has been felt, especially with some of the team's table setters off to a slow start. On the bright side, Marcus Semien has provided some power with three home runs in six games. Randal Grichuk and Vladimir Guerrero Jr. have also helped to carry the Toronto lineup through the first week of the season.
On the mound for Toronto on Thursday will be Ross Stripling, who joined the Blue Jays last summer via a trade with the Dodgers. Stripling's first start of the season didn't go particularly well, as he gave up three runs over 3.1 innings against the Yankees. But his track record suggests that he'll improve and be more effective moving forward. Meanwhile, key members of the Toronto bullpen have pitched well thus far, giving the Blue Jays a good chance of holding onto a lead.
Los Angeles Angels Preview
The Angels got some attention last weekend when they took three of four games against the Chicago White Sox, the team that's expected to win the AL Central. After splitting a two-game set with the Astros earlier this week, the Halos are about to begin their first road trip of the season just one game behind Houston in the AL West.
To the surprise of nobody, Mike Trout has been the club's offensive leader thus far. Through six games, he's hitting .368 with an OPS of 1.292. He's gotten plenty of help from first baseman Jared Walsh, who's hitting .412 with two home runs. Two-way player Shohei Ohtani has also homered twice, helping to make up for Anthony Rendon being a little slow out of the gate.
The Angels will send youngster Griffin Canning to the mound on Thursday night. This will be Canning's first start of 2021 after he was pushed back in the rotation. After an uneven performance this spring and the Angels having five more established starters, Canning could be pitching to earn a spot in the rotation despite a solid season in 2020.
Full Game Prediction
At first glance, this game figures to be a toss-up, but the BetQL model is leaning toward the Angels. L.A. is averaging 5.5 runs per game through the first week of the season while the Blue Jays are scoring just 3.3 runs per game, which is a meaningful difference, even early in the season. With Trout, Walsh, and Ohtani all performing well and Rendon capable of exploding at any point, our model believes the Angels are more likely to collect some big hits. Plus, Stripling's troubling start last week doesn't fill us with confidence against another powerful lineup. 
The BetQL model favors the Angels with a three-star pick. Make sure you sign up for a BetQL subscription to get advanced stats and projections for every MLB game.