SEV
Sevilla FC
Sat 10/31, 3:00 PM
ATH
Athletic Bilbao
SEV +166 O/U 2
ATL
Atletico Madrid
Sat 10/31, 5:30 PM
OSA
Osasuna
ATL -125 O/U 2
BAR
Barcelona
Sat 10/31, 8:00 PM
ALV
Alavés
BAR -202 O/U 3
RSO
Real Sociedad
Sun 11/1, 3:00 PM
CEL
Celta Vigo
RSO +144 O/U 2 & 2.5
LEV
Levante
Sun 11/1, 5:30 PM
GCF
Granada
LEV +240 O/U 2 & 2.5
GET
Getafe
Sun 11/1, 8:00 PM
VAL
Valencia
GET +149 O/U 2
VALL
Real Valladolid
Mon 11/2, 8:00 PM
VILL
Villarreal
VILL -169 O/U 2.5
La Liga
LaLiga Props & Futures
Check out BetQL's recommendations on valuable La Liga props and futures for the rest of this season
By Juan Pablo Aravena - Jun 7, 2020, 2:06am

La Liga Props And Futures
Updated: June 7, 2020
La Liga, Spain's top football tier, returns to action this Thursday, June 11th, following a hiatus of nearly three months due to the Coronavirus pandemic. Bets are already available for every single game on the schedule. However, it wouldn't be a bad idea to also invest in other alternative scenarios such as future props.
Here are three bets -- all of them with a clear resolution at the end of the season -- that could end up being strong plays based on what has happened so far.
Winner Without FC Barcelona & Real Madrid
Odds (MGM): Atletico Madrid (+140), Sevilla (+150), Sociedad (+550), Getafe (+1800), Valencia (+3300), Villarreal (+15000)
Pick: Sevilla
Analysis: At the start of the season, many would have thought Atletico Madrid were the biggest favorite to finish in the Top 3. In fact, several pundits penciled Diego Simeone's side as a bonafide title contender following the signing of Joao Felix. However, things have changed drastically. Right now, Sevilla looks like the favorite to finish in third place of the standings. Or, to put things differently, to be the league champion if we exclude Real Madrid and Barcelona. "The best of the rest", in a way.
Los Nervionenses own a top five defense this season with only 29 goals conceded. Their record of 39 goals scored doesn't surprise anyone, but they have been able to grind out results when they need it the most -- which is something Atletico can't say. Plus, they enter the resumption of play riding a four-game undefeated streak. They have lost a league-low two games over their past 10 contests -- along with Barca, Madrid, Atletico and Celta -- and appear to be quite balanced on both ends of the pitch. That should be enough to guarantee them the third place in the standings once it's all said and done.
The fact that four of their upcoming six games are against teams ranked 12th or lower in the standings should give them a decent boost as well. Undoubtedly, they are in a good position to remain in third place and hold their position throughout the rest of the season.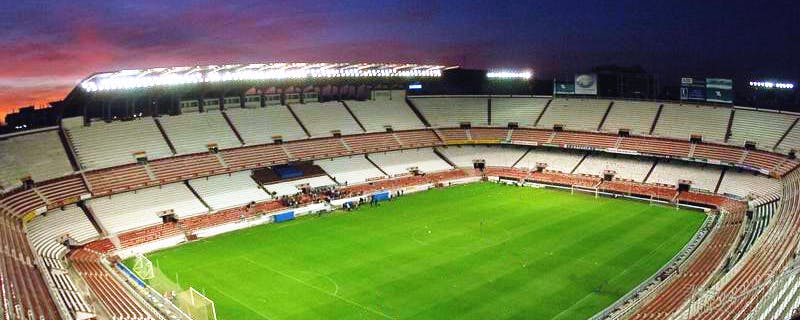 Top 4 Finish
Odds (bet365): Sevilla (-175), Real Sociedad (+200), Getafe (+125), Atletico Madrid (-163)
Pick: Real Sociedad
Analysis: The smart money would be on Sevilla - since they already have been tipped for a Top 3 finish - or Atletico Madrid. Los Colchoneros own the most talented squad among the listed squads and it would be a shocking turn of events if they finish outside the Top 4, for some reason. However, the real value lies on picking Real Sociedad to finish the season as one of the top four teams in the league.
Los Donostiarras were scorching hot by the time the league stopped playing, winning four out of their last five matches. Plus, no other team in the league (aside from Barca and Real Madrid) has won as many games as the Anoeta side. They also feature the league's third-best attack with 45 goals scored. Their approach often leads them to be involved in shootouts. No team in the Top 7 has lost as many games as Sociedad, but more often than not, they prevail. They should be able to remain in the Top 4.
Team To Be Relegated
Odds (bet365): Mallorca (-300), Eibar (+200), Valladolid (+350), Celta Vigo (+500)
Pick: Eibar
Analysis: Leganes and Espanyol are all but damned to play in the Liga123 during the 2020-21 season. However, the mystery of seeing which team will be the third relegated side remains unresolved. Celta de Vigo have lost just two of their last 10 games, so it's safe to count them out. The same goes for Valladolid, as they remain four points above the red zone and in 15th place. Lots of things would have to go against them if they are to end up relegated.
The same can't be said about Eibar, however. They own a 1-0-4 mark in their last five matches and, to make things even more complicated, they also feature the league's worst record if we take into account the last 15 matches: 3-3-9. Eibar sit just two points above the red zone and their upcoming schedule is quite difficult, too. Their first three games once the leagues resumes are at Real Madrid, against Athletic Bilbao, and at Getafe -- all three are squads that remain alive for European spots ahead of the 2020-21 season.
Eibar also have to face Valencia, Sevilla and Villarreal. They can save themselves in the matches against Espanyol, Leganes and Valladolid; all of them will be six-point clashes between relegation-threatened sides. But if the recent trends prove anything, they have a tough task ahead of them in order to avoid relegation.
Select Your State For Exclusive Sportsbook Offers
Search Below To Learn More About Our Product
Take Advantage Of Our Discounted Pricing