Champions League
Real Madrid vs. Chelsea Best Bets
Top Plays for Champions League Semifinal Matchup
By Dillon Essma - Apr 27, 2021, 2:00am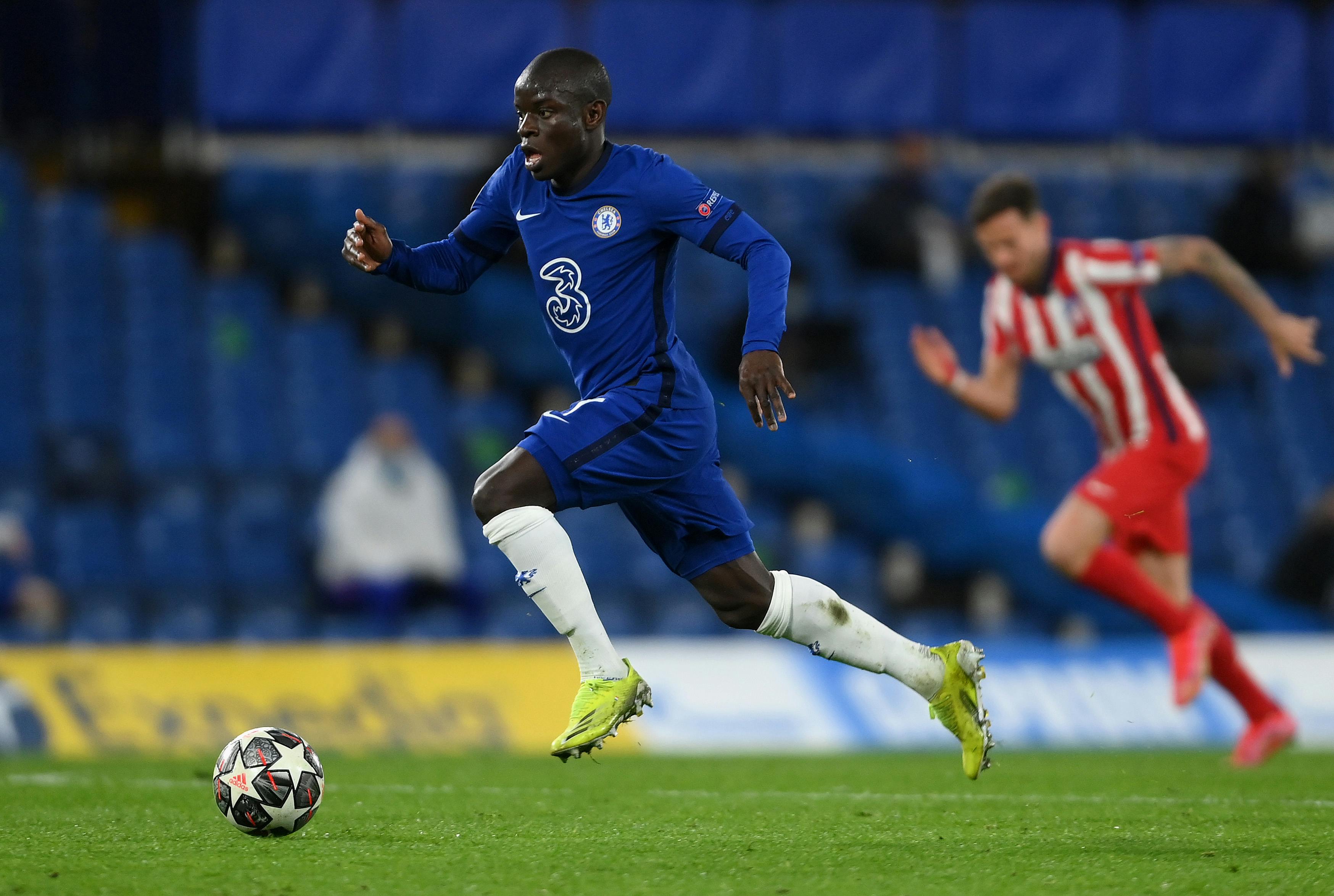 The Champions League Semifinals kick off Tuesday afternoon, as Chelsea travel to the Estadio Alfredo di Stefano to take on Real Madrid. Both of these clubs were a part of the Super League fiasco this past week, with Florentino Perez at the helm. Perez is the President of Real Madrid and not a fan favorite right now. I am just happy we are playing out the semifinals, and this one is really intriguing.
Get all of BetQL's best bets! Dating back a full calendar year, our five-star (max-value) bets have won 61% of the time!
Real Madrid
I always like to start off with team news, so we know exactly what we are dealing with. Good news for Los Blancos is that Eden Hazard is on the mend and came off the bench in their 0-0 stalemate with Real Betis over the weekend. I'm definitely not expecting the $100+ million transfer to start, but it is encouraging for Madrid. The negative side is they will once again be without some key defenders. Sergio Ramos (Captain), Lucas Vazquez, and Ferland Mendy will all be out. Now it does seem like the squad is doing just fine defensively, but I did have to mention it.
Los Blancos recent form is elite in Spain, who are unbeaten in 17 straight matches. I will say they do have a few 0-0 draws over the last three games, where they created less than 1.0 xG in these matches. Probably just sleep walking through some La Liga matches, but they could struggle to create against Chelsea's strong defense. Over 33 matches, Real Madrid have a +27.47 NPxGD (Non-penalty expected goal differential), which is 2nd in Spain. They trail Barcelona by an 8.59 expected goal differential. The +27.47 compares to +32.32 from last season. They seem like a legitimate contender to win the Champions League, but I do think they are still a bit down relative to their lofty standards.
Like I mentioned above, their form in the round of 16 and quarterfinals was quite dominant. They had a +1.53 xG/game differential over Atalanta and +0.79 xG/game differential over Liverpool. And even more so, the -0.37 xG differential in the 2nd leg vs Liverpool is misleading because Real Madrid were leading 2-0 and didn't need to score. They basically sat back and got their clean sheet. If you don't know by now, Zinedine Zidane is a bit time manager and gets the tactics right in these big games. The odds to reflect that, as Los Blancos are -132 favorites to advance to the final. They have Zidane pulling the strings, Karim Benzema to score them goals, Courtois in net who is world-class, and a veteran midfield of Kroos, Casemiro, and Modric. They will definitely be a tough out in the semifinals.
Play DFS? Be sure to get a 3-day free trial on RotoQL to check out our projections!
Chelsea
Team news for Chelsea is a bit more straightforward. They basically have all of their important players healthy, outside of Mateo Kovacic. While the Croatian is a really nice player, having N'golo Kante and Jorginho in the midfield will do just fine. These two are very key in Chelsea's shape and effectiveness, and I am very confident they can do the job. All of their attackers are fit, and defender Thiago Silva is back and good to go.
Outside of the West Brom debacle, the Blues are in incredible form as well. Excluding the 5-2 loss to the Baggies (Red card early on), Chelsea are unbeaten in 13 straight. They did lose to Porto 1-0 in the 2nd leg of the quarters. However, I would also throw that out, as similar to Madrid they just needed to not concede twice. Mission accomplished. Over 17 matches (13 EPL & 4 UCL), Chelsea have allowed just 0.61 xGA/game under Thomas Tuchel. Chelsea have allowed greater than 1.0 xGA twice in those 17 matches. One was to West Brom who were down a man for most of the game, and the other was to the powerhouse that is Porto.
It's not the most exciting brand of soccer, but Tuchel has this squad in sync right now defensively. They have a +26.68 NPxGD in the Premier League this season, which ranks 2nd in the EPL. Man City are a monster this year, but it is really impressive that number and the fact they lead 3rd by an expected goal differential of 6.78. Chelsea beat Man City in the FA Cup semifinal 1-0, where they won 1.4-0.9. This team is a legitimate contender to win this matchup and upset PSG/Man City.
The round of 16 and quarterfinals were also very impressive for the Blues. Two clean sheets and an xG differential of +0.90/game is really impressive over a team of Athletico Madrid's quality. Many people didn't like the matchup Chelsea drew with Diego Simeone, and Chelsea passed with flying colors. The Porto matchup was more even, but Chelsea still comes out ahead at +0.32/game. A matchup with Porto isn't a fun one and was very defensive and physical. Chelsea did get fortunate drawing Porto and Real Madrid vs other options, but have proven to me they deserve to be here. Thomas Tuchel's style is a bit dry, with his possession-based passing, ball control, and to keep things tight at the back. May not be sexy, but it is getting results.
Full disclosure: I have a +2300 ticket on Chelsea to win the Champions League this season. While I wish Madrid weren't playing as well as they are, I do think Chelsea should be the slight favorite and not Los Blancos. So because of that, I would say Chelsea to advance are a good value at +108. I'm not playing that because of the future, but I do think they advance. The plays for me in this 1st leg will be on the under and Chelsea to get a result.
The value play I see on the board is a Chelsea clean sheet at +220. I just think that is amazing value for a team that has 13 clean sheets in 17 matches under Thomas Tuchel (3 in UCL). It is Real Madrid, but that is why it is +220. The both teams to score (BTTS) no (-131) or under 2.25 (-132) are the other ways to play it. I will also be on Chelsea +0.25 (-116). I just see them picking up a result here as the most likely scenario, and think they win of the two sides.
Picks
Under 2.25 (-132) 1.5 units, Chelsea +0.25(-116) 1.5 units, and Chelsea clean sheet (+220) 0.75 units