Champions League
Champions League Preview and Picks: Paris Saint-Germain vs. Bayern Munich
Breakdown and Best Bets for Paris Saint-Germain-Bayern Munich
By Dillon Essma - Apr 13, 2021, 2:02am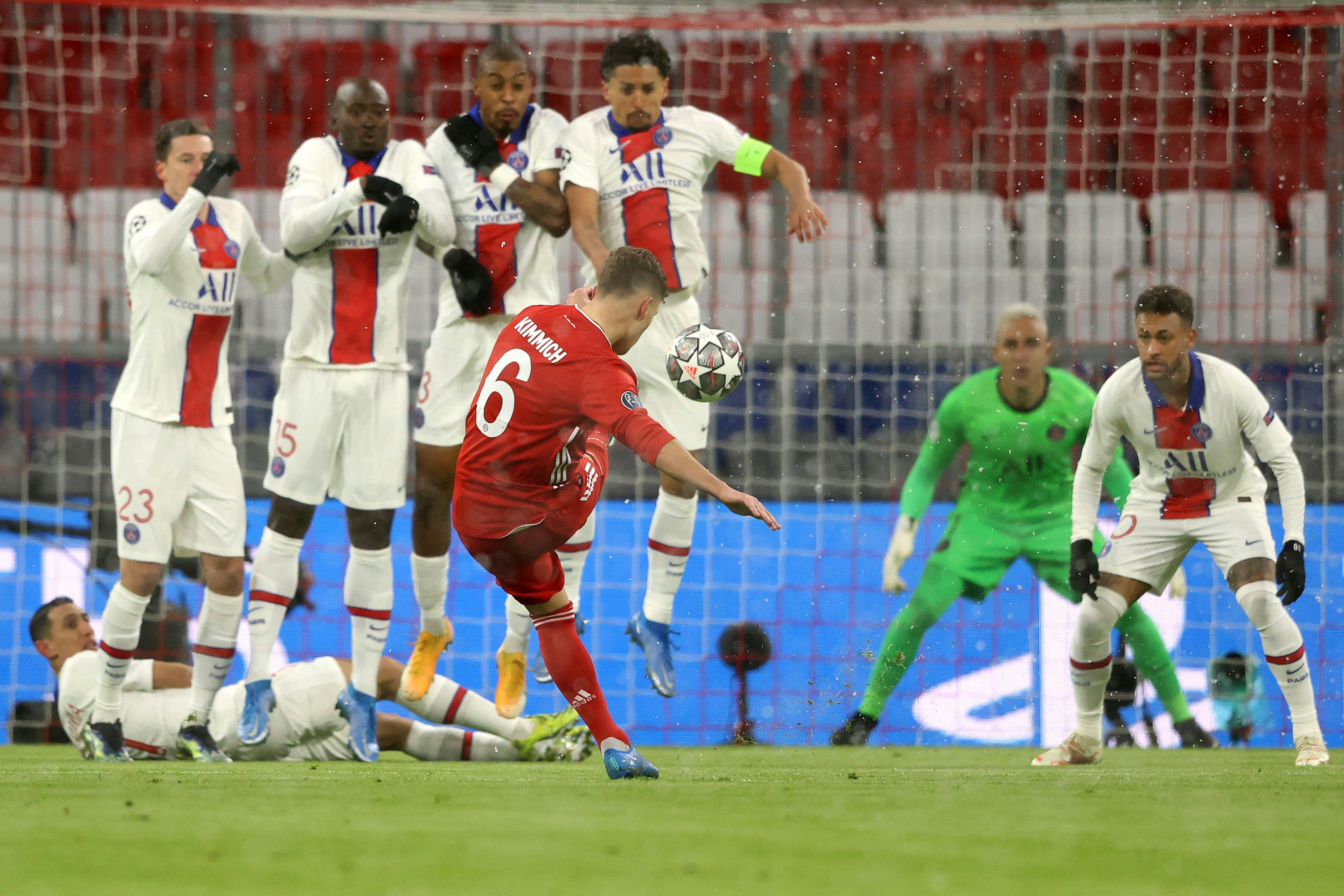 We resume the Champions League Quarterfinals Tuesday afternoon as Bayern Munich head to Paris to take on PSG. Underdog Porto will face off against Chelsea at their neutral venue in Seville, Spain. 2nd legs are always tougher to predict than 1st legs, but I definitely still see some value in these matchups.
Paris Saint-Germain vs Bayern Munich
PSG head back to France with a 3-2 lead over last year's champions. While some 2nd legs can be cagey (I'm looking at you Tuchel), this one should be just as open as the 1st leg. Bayern need two goals regardless to advance, and I don't expect PSG to just park the bus. This will once again be the game of the week in Europe, and I can't wait to break it down.
Get all of BetQL's best bets! Dating back a full calendar year, our five-star (max-value) bets have won 61% of the time!
Paris Saint-Germain
Starting with team news, it sounds like Verratti is to be determined if he goes or not. I would keep my eye out for his status for when the XI is released. Icardi and captain CB Marquinhos will be out for the 2nd leg. They do get Paredes back in the midfield, but definitely won't have their best XI. PSG won the first leg in Munich 3-2, which was just pure entertainment. There was snow and five goals. What else could you want. And honestly, it could have had 6-7 goals if the ball bounced that way.
Coming into this match, PSG came in on so-so form (3 losses in last 6 in Ligue 1) and boy did they shut their doubters up. Kilian Mbappe played like the best player in the world, coming up with two goals. Bayern just couldn't cope with his speed, and it cost them dearly. 
I wouldn't expect PSG's strategy to change much. Now if Verratti does go, that would be a big plus for the Parisiens. At the end of the day, they are best when Mbappe and Neymar are flying. They can't expect to keep Bayern out of the net, so I think we could see another open game. Following their victory mid-week, they did beat Strasbourg in Ligue 1 4-1. Not the toughest game, but it is still nice to see them string together back-to-back performances.
Marquinhos is a big loss, as he is their captain, their best CB, and scored a nice goal in the first leg. I would expect PSG to play with swagger and confidence come Tuesday afternoon.
Play DFS? Be sure to get a 3-day free trial on RotoQL to check out our projections!
Bayern Munich
Team news for Bayern is pretty straight forward in that no Lewandowski is the biggest blow to their chances. Captain obvious over here but I have to mention that to start. Fellow attacker Serge Gnabry couldn't go last week due to covid and would be a miss if he can't go again. Goretzka, Boateng, and Sule all sound like they are doubtful heading into the match.
So, all in all, definitely not Bayern's best XI either. A few positives would be Alphonso Davies is fit to start, Choupo-Moting played well up top, and veterans Muller and Kimmich will lead the squad. Coman (if he goes) and Sane should provide plenty of threat for PSG's fullbacks up the flanks. Bayern rested basically all their players in the 1-1 draw with Union Berlin on the weekend. All their focus is on this game, so we'll see what Hansi Flick and the defending champions have up their sleeve.
The 1st leg is actually really interesting to look back on for Bayern. First off because of the snow and Manuel Neuer's mistake in the 3rd minute. Yes, I called that a flat-out mistake. He saves that 90/100 times, and that mistake flipped the whole game on its head. I doubt that happens again. The Marquinhos goal was also a tad fluky and would be hard to re-create. These were my thoughts watching the game, and I had PSG +0.5 in the game. On top of those scenarios going PSG's way,
Bayern also just wasted chance after chance in front of net. I like to look at expected goals to see if the data backs up my eye test. Well, Bayern won this match on xG 4.30-1.65. So based off the quality of chances created, Bayern should have scored 2.65 more goals than PSG did. Bayern deserved more from that first leg, and I think that should be crystal clear looking back at it.
I think Bayern +123 is great value for this matchup. This was the first number that jumped off the page to me. Home field is muted with no fans, so I don't think there should be a 25-cent discount away from home. More importantly though is that the eye test and the xG would tell me to bet Bayern here. A one-game sample can cause variance of outcomes, like Neuer's mistake for instance.
However, it is a number play for me at +123 and I would bet it down to even money. I will also say Bayern +218 to advance is not crazy in my opinion. They trail by one goal and I would not be shocked if they came back to advance.
Pick: Bayern Munich ML (+123)