CHE
Chelsea
Tue 4/27, 7:00 PM
MAD
Real Madrid
CHE +218 O/U 2.5
Champions League
Champions League Preview and Picks: Real Madrid vs. Liverpool
Breakdown and Best Bet for Real Madrid-Liverpool
By Dillon Essma - Apr 6, 2021, 12:34am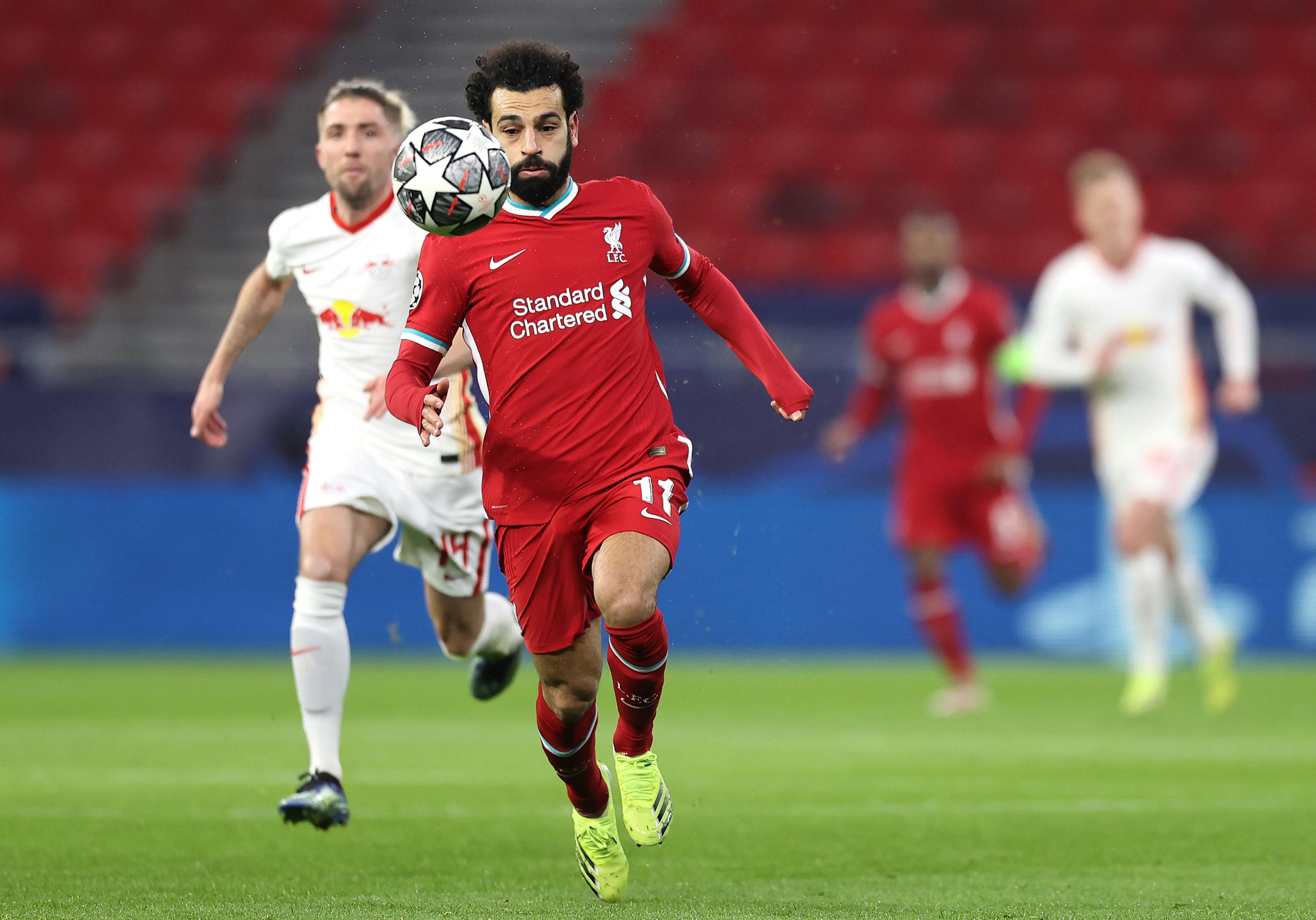 We kick off the Quarterfinals of the Champions League Tuesday afternoon with four juicy matchups. Manchester City (+200) and Bayern Munich (+400) are the prohibited favorites to lift the cup. I am really excited to break a few of these matchups down and can't wait for Tuesday afternoon. One of my favorite matchups to break down is Real Madrid vs Liverpool where I think I have an edge.
Real Madrid vs. Liverpool
Liverpool will travel to the Alfredo Di Stefano to take on Real Madrid Tuesday afternoon here state side. Historically this would be a heavy hitter matchup with two of the biggest favorites. This season both clubs are not at their best, but it is still a very intriguing matchup.
Real Madrid
I want to start off with some team news, as Los Blancos will be without Captain Sergio Ramos for both legs of this tie. They will also be without Dani Carvajal and Federico Valverde. Having Benzema back out there has been a bit plus for Madrid and could be an x-factor in this matchup.
Not having their captain and best defender Ramos is not insignificant, so we will see how Zinedine Zidane manages around the XI he puts out there. Real Madrid sit 3rd in the table in La Liga but are only three points behind league leader Atletico Madrid. Their NPxGD (Non-penalty expected goal differential) sits 2nd at +27.00. So, from an advanced metric perspective, Madrid and Barca are still the class in Spain.
Real Madrid bested Atalanta in the round of 16 4-1 on aggregate. The first leg Los Blancos were fortunate to go up a man for 75 minutes. However, the 2nd leg was rather convincing and deserved to advance (2.77-1.28 xG). Recent form domestically is also a positive for Madrid, who are winners of three straight. Prior to that they picked up two 1-1 draws against quality sides in Real Sociedad and Atletico Madrid.
The Real Sociedad draw could have been a win, where Madrid had a+.077 xGD in that match. Over those five games, they have generated 2.07 xG/game relative to season long 1.80. No Ramos is a blow for the Spanish side, as he is their rock at the back and is a talented goal scorer for a CB. However, recent form in Europe and in Spain points me to a conclusion that Los Blancos should be able to score on Liverpool in this Quarterfinal.
Liverpool
Liverpool have been a fascinating team to follow this season. They won the Premier League last season and were expected to compete for the title again this season. However, they currently sit 7th and it has been a very up and down season for Jurgen Klopp and the Reds.
Team news wise there is not a lot to report. They will have their front three (Mane, Firmino, and Salah) and their attacking fullbacks in Andrew Robertson and Trent Alexander-Arnold. Equally important in my opinion is that Fabinho is out there. He is a very underrated defensive midfielder for Liverpool, and the team is significantly better with him out on the pitch. All in all, the XI should look strong from Liverpool. This may surprise some, but Liverpool rank 3rd in the Premier League in NPxGD with +17.53. Them being 7th is harsh, and I still view them as a very high-quality side when most of their guys are fit.
Coming into the round of 16, Liverpool's domestic form was troublesome, and I thought Leipzig could give them some problems. They followed that with a 4-0 win on aggregate, in what was light work for Jurgen Klopp and co. Leipzig are a high-quality side, so winning in convincing fashion really impressed me. Over the two legs, Liverpool had a +0.41 xG differential and generated 1.45 xG/game. Leipzig have a strong defense, and Liverpool dominated the flow of those games as well. While the Reds form is more mixed than Madrid's, they are coming off a strong 3-0 over Arsenal this past weekend.
I like Liverpool and the Over 2.5 in the first leg. I guess it could be cagey, but I think this is 2-1 Liverpool. Over the course of the whole season both clubs average 1.80 xG/game, and in the round of 16 both sides created plenty of chances. As far as the side goes, I am backing Liverpool for two reasons. One is I think La Liga is down this year and we should fade that league if we can. Second reason is Ramos will not be out there, and I think Liverpool's front three can make them pay for that.
Pick: Liverpool Pk (-109), Over 2.5 (-118) both for 1.5 U