1
Today, 8:07 AM
0
TRA -290 O/U 21.5
1
Today, 8:09 AM
0
FUC -303 O/U 21
1
Today, 8:09 AM
0
EVA -118 O/U 22.5
1
Today, 9:20 AM
0
KAR -252 O/U 21
1
Today, 9:51 AM
0
NSH -142 O/U 22
1
Today, 11:20 AM
0
KHA -121 O/U 22.5
1
Today, 11:47 AM
0
SIN -585 O/U 21
1
Today, 12:56 PM
0
GAR -392 O/U 21
1
Today, 1:19 PM
0
DEL -271 O/U 21
1
Today, 2:49 PM
0
DEM -186 O/U 22
1
Today, 3:50 PM
0
STR -193 O/U 22
1
Today, 4:26 PM
0
CIL -132 O/U 22.5
1
Today, 5:07 PM
0
MUS -158 O/U 22
ATP Tennis
ATP Serbia Open Best Bets
Favorites, top seeds, and dark horses to watch
By Asen Peshev - Apr 18, 2021, 2:06am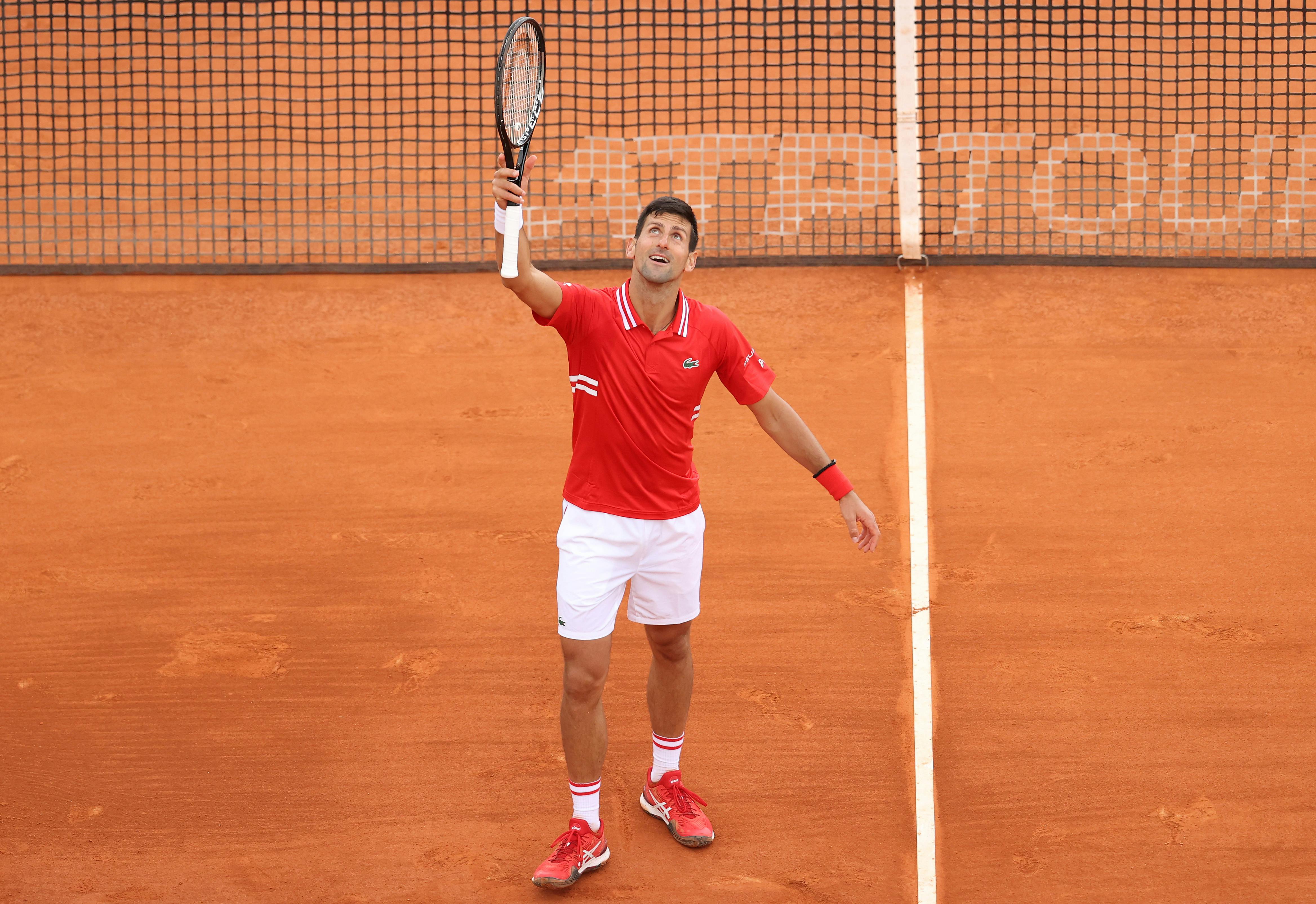 The Serbia Open had relocated from Budapest to Serbia for 2021. It will be held in the Novak Tennis Center where players such as Olga Danilovic and the world No. 1 Novak Djokovic trains regularly.
The same venue will welcome the ladies for their first edition next month as well.
Get all of BetQL's best bets! Dating back a full calendar year, our five-star (max-value) bets have won 61% of the time!
Favorites & Top Seeds
What will the first year of this tournament without the world No. 1 look like? Of course, Djokovic is the top seed here while Matteo Berrettini is second. Aslan Karatsev and Dusan Lajovic round out the top-four who received byes and will start the competition directly from second round.
Djokovic played for the first time since winning the Australian Open last week in Monte Carlo. His clay court start was far from stellar. After displaying no rust from the missed time, he won comfortably against up and comer (and dangerous) Jannik Sinner only to lose to Daniel Evans in R3. Novak committed an astonishing 64 unforced errors against someone who, even with making the semis in Monte Carlo, has a 12-19 record on red clay.
Belgrade should be the place where Novak could discover his form while preparing for the upcoming clay court Masters events in Madrid and Rome. An interesting encounter could come in the quarterfinal against Aslan Karatsev, the same guy that lost to the Serb in the semis in Australia.
Aslan stormed the rankings since tournaments resumed last year after COVID put everything to pause, while winning three challenger events on clay in a row in the Czech Rep. Adding to the already mentioned semifinal in Melbourne, a win in Dubai catapulted his ranking from close to 300 to 28.
His moneyline ROI % is somewhere close compared to the surfaces he usually performs well on, with 14.8% on clay and 11.8% on hard courts. 
He has the no blink, no fear attitude on court that helped him surge the rankings in less than a year, and is an interesting player to follow along not only this week, but beyond.
Play DFS? Be sure to get a 3-day free trial on RotoQL to check out our projections!
Dark Horses
Filip Krajinovic has to defend a final Budapest points here in Serbia due to the relocation mentioned. At the same time two years ago, he went from the qualifiers all the way to the final while losing it to Berretini in three sets. The Serbian was knocking on the top-100 door then, but now he's very much an established top-50 player. He'll start with tricky Travaglia in R1.
Both Filip and Stefano have an exceptional clay court ROI %, with Flip standing at 18.0% (if you had bet $100 on him every time, then you have already pocketed just over $4,000!) and Stefano at 12.2% ($100 bets resulted in $3,500).
I'm leaning toward the Serb in this one, and with Berretini being the highest seed on his side of the draw, Krajinovic has a good chance to advance deep. Matteo returned last week in singles action from a rib/muscle pull injury sustained in the Australian Open in February, and lost in Monte Carlo last week while looking slow and out of rhythm.
Djokovic's Event to Lose
Looking at potential surprises to come from the bottom side of the draw with Novak pretty much locked in to go smoothly from the top. Only Karatsev is a small threat, but he hasn't proven himself on top clay court tournaments, so he's a huge question mark.