Today, 12:00 PM
CAR -144 O/U 22.5
Today, 3:00 PM
NAD -213 O/U 22.5
ATP Tennis
ATP Madrid Preview and Best Bets
Favorites, top seeds, and dark horses to watch
By Asen Peshev - May 2, 2021, 1:44am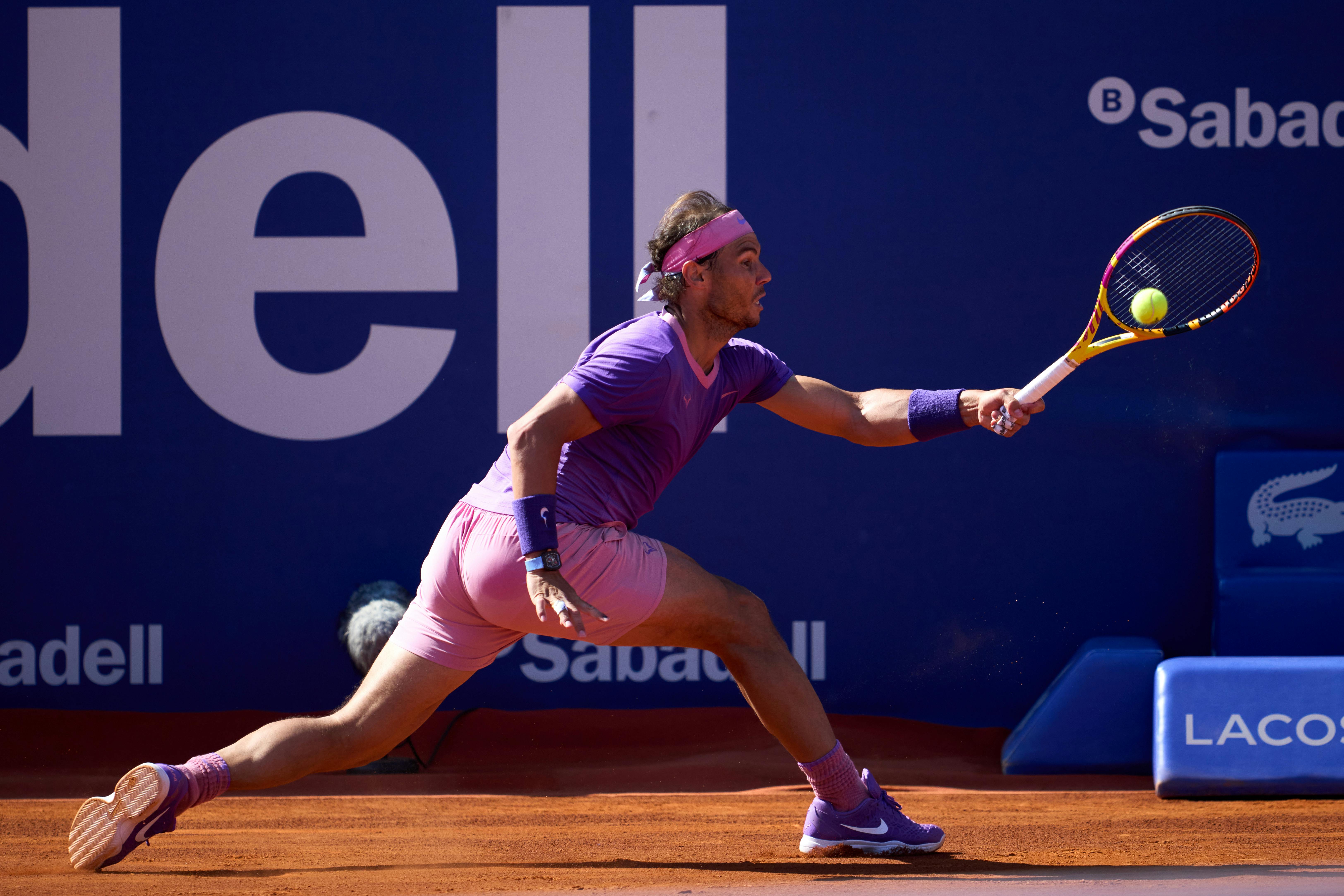 The tournament has been staged since 2002 and has been classified as a Masters event from the start. It was first played on Indoor Hard until the end of 2008, but from 2009, the tournament was rescheduled and expanded to include the women as well.
Last year's tournament wasn't played due to Covid, and surprisingly, the defending champion world No. 1 Novak Djokovic decided to miss the event and play Rome and Belgrade 2 as preparation for Roland Garros. The Serb defeated Tsitsipas in the final. With the way the Greek has been playing, he is due for yet another deep run here.
Rafael Nadal has won the event five times and has had a total of eight final appearances.
Get all of BetQL's best bets! Dating back a full calendar year, our five-star (max-value) bets have won 61% of the time!
Favorites & Top Seeds
With Djokovic skipping the event and by winning Barcelona to overtake Medvedev, Nadal is the top seed. The Spaniard has a good draw while avoiding the inform players who happened to be drawn in the bottom of it.
Top Seeds
The first top-10 player that Nadal could potentially face in the quarterfinals is Alexander Zverev, who has just lost the QF to Ilya Ivashka in the home tournament in Munich while hitting 14 double faults and being a -500 favorite. Switching to Madrid can bring back some good memories and rediscover some form. A Winner here in 2018, he has not lost before the QF of the event while having a 10-2 record with a nice 26.6% ROI on the moneyline. He needs to improve his serve fast if he wants to have any sort of shot of continuing this streak.
Dominic Thiem, who hasn't played since Dubai in March, makes his return to the tour after recovering from a knee injury. He was supposed to be back during the ATP Belgrade, but at the end decided to skip it while some information surfaced that the Austrian had a hard time finding motivation to continue playing while being constantly in a bubble.
Andrey Rublev is in collision course vs. Thiem, and the Russian is having the best year so far in his young career. If we consider only the points accumulated from the start of the year, Andrey is 2nd only to Tsitsipas but with the expended time to drop points because of Covid it is hard for him to move beyond his 8th place in the rankings. Adding that Rublev defeated Nadal in Monte Carlo, he surely looks like a solid candidate to do that again here in Madrid.
Play DFS? Be sure to get a 3-day free trial on RotoQL to check out our projections!
Bottom Half
This packed draw includes #2 Medvedev, who has been terrible on that surface and hasn't won a match on clay since April 2019.
Since then, he has lost five matches in a row while being heavily favored in most of them, including a best-of-five against Fucsovics at the French Open last year. 
Despite having 9,700 points and recently losing second place in the rankings to Nadal, he has only 360 points to defend on clay courts, close to 4%. The Russian is the more likely threat to Djokovic's top ranking if he figures out how to play in the red gets deep in the draws.
This will be far from easy, as he is surrounded by Matteo Berretini who came back to form by winning Belgrade, not to mention Stefanos Tsitsipas, who had MP against Nadal in Barcelona and is the best player in 2021 so far points wise.
Dark Horses
Aslan Karatsev, as mentioned before in the previous previews, has blossomed from an out of top-100 guy to a world beater in matter of months. To beat Djokovic in his home in Belgrade, on his way to a final appearance there, has been added to his ever-growing resume of someone who is just a matter of time to advance even further in the rankings. He may make it not only into the top-20, but potentially the top-10. 
His draw isn't easy, but given the fact that we have 56 players, and the last direct acceptance is Davidovich Fokina (#56), nothing comes easy. I give him the edge over Ugo Humbert and #7 seed Diego Schwartzman due to his heavy hitting which Madrid surely makes it better for him as the tournament is on the quicker side of clay.
Jannik Sinner has the tools to make life interesting to the top favorites in the tournament with his big game and flawless backhand. His draw is one of the hardest though, with potential Nadal in the third round. He is an exciting prospect and I believe he has what it takes to keep it close if they meet.
Advice
Rafael Nadal is always the favorite whenever he steps on a clay court, and we've already seen on couple of occasions in the previous years where he has been looking a bit threatened on that surface, especially in the tune up tournaments leading to Roland Garros, only to get up to speed and dominate on the best-of-five format.
He started slow in Barcelona and his form steadily progressed since, so it will be interesting to see if that trend continue here.
A potential matchup against 17-year-old Carlos Alcaraz (coached by Juan Carlos Ferrero) in the second round could be an early answer for how Nadal's peaking has gone. This is an early test in the young Spaniard's career as one of the future for Spain's tennis going forward.
Really don't expect much to change for the top favorites here while taking into account how Monte Carlo and Barcelona went, and will be closely observing what form will show us players such as Thiem, Zverev, and Medvedev, as those three are labeled as enigma this week.